Hello beauties!
Guerlain Creme SOS represents one of the new super heroes from the newly released Guerlain My Super Tips Collection (preview, photos, my impressions). I admit this was the last product I tested from the entire collection, as you already might have read the other reviews. Guerlain Creme SOS is actually a soothing and comfort balm and I was definitely wrong to think that a combination skin type like me should stay away from it.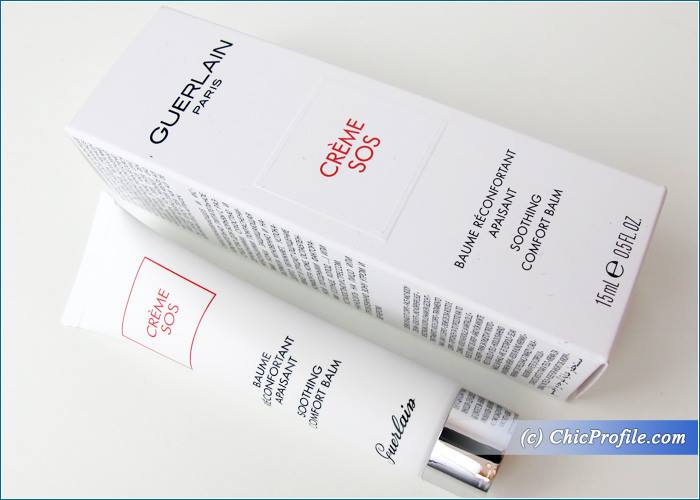 Availability
Romania Launch Date – May 2016 at Sephora
U.S. Launch Date – Now at Nordstrom, Sephora
International Launch Date – May 2016 at Sephora, Selfridges
Guerlain Creme SOS Soothing Comfort Balm (150.00 Lei / $29.50 / €29.00 for 15 ml / 0.5 fl oz) is an ultra-nourishing cream to combat dry, tight skin and other sources of discomfort. I tested both on me and my boyfriend and we have different skin types.The protective formula feels very comfortable on the skin, applies well without leaving a greasy, heavy or white film behind. It provides long-lasting hydration, immediately soothes and comforts skin.
I was really impressed to see that for the entire day I didn't have any problems with oiliness or shine on my T-zone as long as I apply a thin veil of powder. Without the powder, my face would start to shine a little bit after 4-5 hours. I love that I can apply the balm only on the affected areas but also on the entire complexion when I feel my skin is affected by tiredness, stress and external conditions like sun, cold temperatures, etc.
The other day I plucked my eyebrows and afterwards my skin always gets red in that area. Just a bit of Guerlain Creme SOS was enough to calm that part of my skin, reduce redness and give me a comforting sensation. It also feels great to apply the cream after a day spent in the sun or on the contrary when there are cold temperatures out there.
Its formula is simple with an emphasis on biomimetic ingredients – ceramides and gamma-orizanol – to defend and restore the skin's barrier function.
It can be used during the hot season as well, but it would definitely be more convenient for my skin type during the winter as it has such an emollient texture, that feels so soothing like a winter coat. If you have a dry skin type then you can apply it generously and you will feel the comforting and soothing sensation right away.
Enjoy more photos…