Hello pretties!
Oh hello there Venus! I recently meet Dior Venus Addict Gloss, a very pretty shade that will pamper your lips instantly. It's quite a flattering shade to wore, that if you are not looking for a full coverage lip color.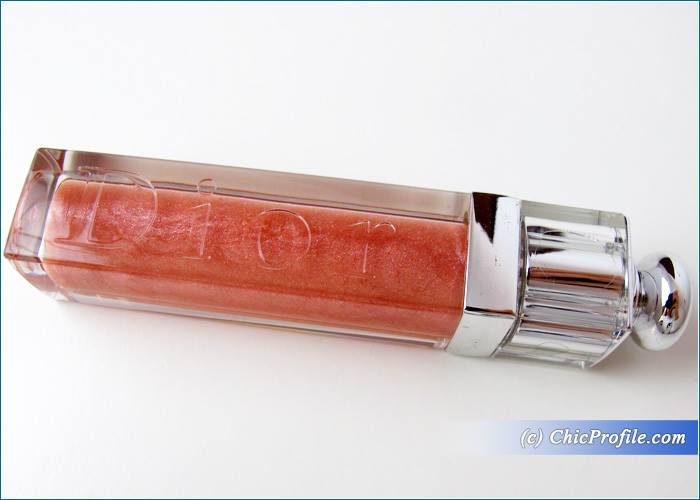 Availability
U.S. – Now at Nordstrom, Neiman Marcus, Sephora
Romania – Now at Sephora, Douglas
Dior (257) Venus Addict Gloss ($30.00 / €36.00 for 6,5 ml / 0.21 fl oz) is a pale shimmery peachy pink swatched that transfers more into a pink hue on the lips. It has a featherweight formula with a flash-plumping, spotlight-shine effect.It provides a sheer, translucent coverage, changing my natural lip color just a bit but adds a super shiny effect. The formula contains Hyaluronic spheres which keep lips smooth and moisturized while mirror-like micropearls reflect light in all directions for a dazzling finish.
It's a lip plumper and a lip gloss all in one. It does make lips appear fuller and gives them a really dazzling shine and fresh appearance.
It comes with a brush applicator for an effortless and precise application every time. It applies easily and evenly across the lips, feeling comfortable, non sticky or tacky at all.
I like the color for a dazzling look during the day, while I feel quite glamorous. It lasts on me for about 4 hours and when the color wears off a few of the dazzling pearly particles remains on the lips.
Enjoy more photos…