Hello cuties!
I just spotted Givenchy Signature Eye Palette yesterday online at Neiman Marcus. I'm browsing their website pretty often and I haven't seen it before but I just wanted to share it with you guys because I felt a click when I looked at this palette. The entire palette offers mostly brown and nude shades so I admit it can be a pass for someone who's into more colorful eyeshadows.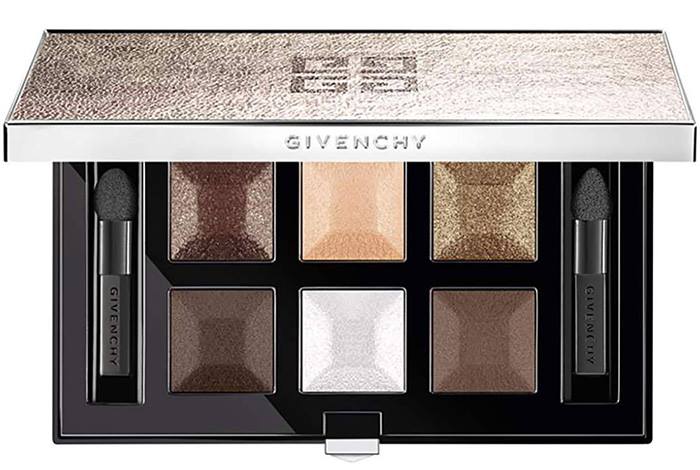 A gorgeous palette featuring 6 easy-to wear shadows inspired by the delicate nuances of iced chocolate. These universally-flattering shadows come in a mix of matte and shimmery finishes to create any look from the most neutral to the most intense smoky eye. Reflective pearlescent particles in different sizes create a deep 3D effect to intensify the colors with brilliant shine. Encased in a beautiful pink gold metallic textured top.
Availability
U.S. Launch Date – Now at Neiman Marcus
Givenchy Signature Eye Palette – $66.00 for 0.21 oz. / 6 mL
Use wet or dry, to build on shine and intensity. Palette includes two eye shadow applicators and a mirror for touch ups. Apply the nude matte as a primer in order to unify the lid or to create a nude make-up. Apply the brown matte shade first for a high intensity look. Then, as a top coat, wear the metallic shade of your choice for a vinyl effect.
Shades:
Marron Glacé: sparkling medium brown
Bronze Caramélisé Précieux: sparkling golden bronze
Délectation de Blanc Irisé: iridescent white shimmering top coat
Beige Rosé: sheer nude beige
Essence de Marron: deep dark brown
Marron Praliné Onctueux: medium brown