Hello pretties!
When I wake up in the morning the first thing I do is to check out my phone right away, even before I get out of bed. After I check out all the notifications I hurry up to open Instagram and see the news, so this morning I woke up having a first look at Givenchy Holiday 2016 Makeup Collection. Not long ago I just posted about the upcoming Givenchy Superstellar Fall 2016 Collection (info, photos) so I didn't expect to see Givenchy Christmas 2016 Palette so soon.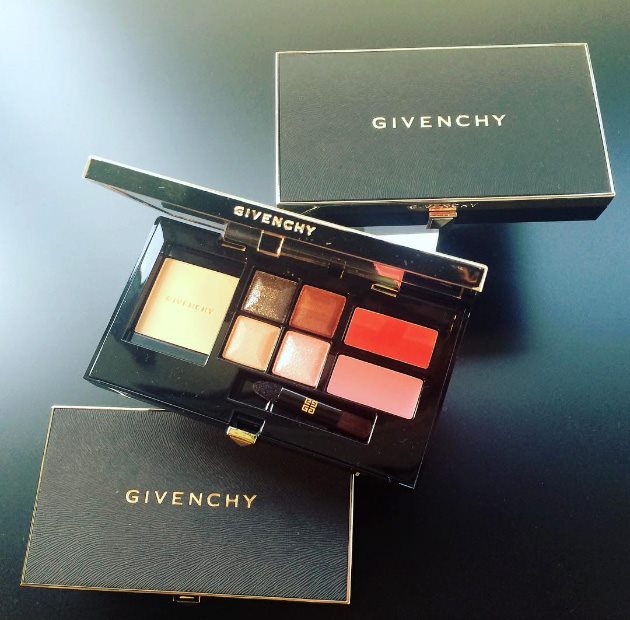 Availability
Japan Launch Date – 4 November 2016 – Makeup Collection | 2 December 2016 – Christmas Palette
Givenchy Holiday 2016 Collection
Looks like Givenchy Christmas 2016 Makeup Collection will be released at the end of fall and will feature two lipstick shades, Prisme Libre with a new sparkling silver limited edition packaging and a gorgeous four colors eyeshadow palette in the same limited edition packaging. I'm hoping there will be more items featured in this collection but so far I'm just loving the new Givenchy Holiday Prisme eyeshadow palette with those stars embossed on the eyeshadows, not to mention the colors even though might seem pretty boring for some are quite flattering for me. I bet all the shades will have a sparkling or satin finish at least but if this palette is not your style then you should know that right at the beginning of December a special limited edition Givenchy Holiday 2016 Palette will be released.
You might see the resemblance with the previous release of 2015 right away, the only difference this year being the combination of shades. So the palette includes four eye colors, a Teint Couture Long-Wearing Compact Foundation SPF10 powder, two shades of Le Prismissime Lip & Cheek shades which can also be used as cream blushes.
So far the collection seems interesting but I'd love to see more photos of the first Prisme Eyeshadow Palette as that got my interest.
How about you lovelies? Have you seen anything you like so far?
Enjoy more photos…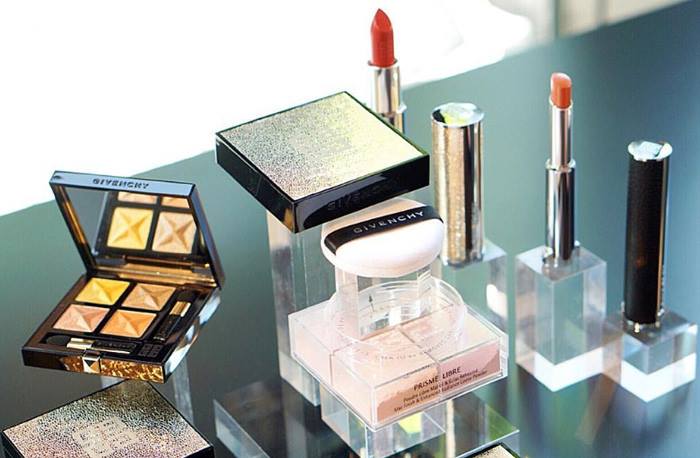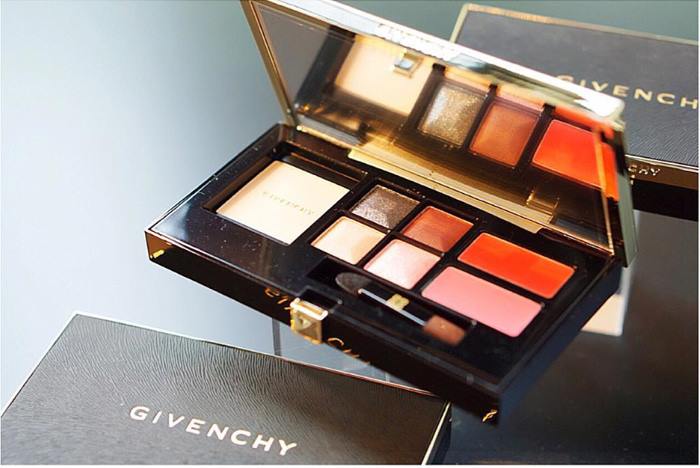 Photo sources: Aki Fukasawa, Voce