Hello pretties!
I'm continuing my review series of MAC Spellbinder Shadows launching for Fall 2016 with a new gorgeous shade MAC Retrograde Spellbinder. Previously I reviewed shades like MAC Higher Power Spellbinder Shadow or MAC Mysterious Influence Spellbinder Shadow so go check out those as well if you want. I got four out of eight available shades and I will probably purchase some more over the future mostly because you guys asked me to review as many shades as possible. Not all the shades are right up my alley but so far from what I've tested I can say they all have an amazing texture and formula and they are very pigmented. Keep on reading for more details, photos and a quick video.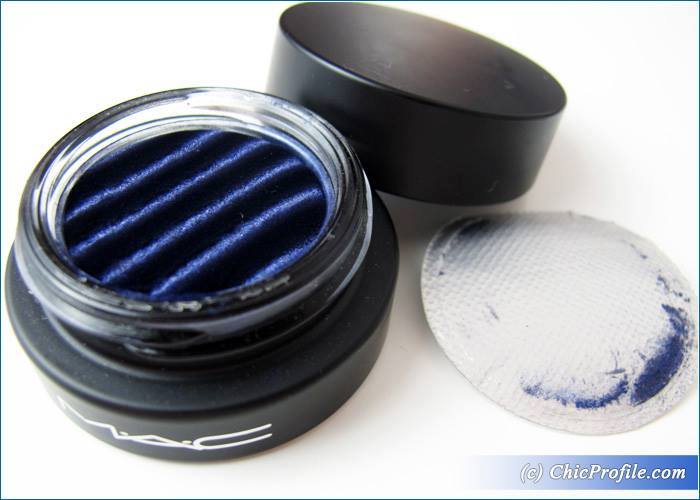 Availability
U.S. Launch Date – October 2016
International Launch Date – November 2016
MAC Retrograde Spellbinder Shadow ($22.00 for 0.8 g / 0.02 oz) is a medium aqua blue with cool undertones and a high metallic finish. It has a high color payoff, extremely pigmented especially when applied over an eyeshadow primer.
For this review I took swatches of MAC Spellbinder Shadow Retrograde over Urban Decay Original Primer Potion so you can see the difference on how it looks on bare skin and over a primer, but I also used it over Too Faced Shadow Insurance Primer, Sephora Primer and others.
I was amazed on how rich and deep the color was, so those who appreciate a strong blue will surely fell in love with this one.
I don't have the official description for these as MAC hasn't yet released the color story for the Spellbinder Collection but I assume these are meant to have the rich pigmentation of MAC pigments with a smooth, fine and very mild formula.
It's just a please to swatch and feel the texture between your fingers. It's so smooth and velvety, so easy to work it at the same time. I used an eyeshadow brush to apply and pat the product but I also liked to use my fingers. I didn't have any fall-out when I just tap off the excess product from the brush before applying it onto my lid but with the finger you'll get a pretty messy application.
It's easily blendable, works great combined with other eyeshadows such as cream eyeshadow or powdery ones. I personally prefer layering MAC Spellbinder Eyeshadows over a cream base or cream eyeshadows as they tend to stick better but I also like the combination of shades that I can create in this way.
If you haven't heard about the magic that MAC Spellbinder Shadows offer you can check it out in the video bellow and see why these are so special. Practically if you dipped your finger or brush too deep into this product you can just put it back the way it was due to its magnetic pan. This is so clever, useful and not to mention playful.
The formula doesn't feel dry, nor hydration and I had no fall-out during the entire wear time. I got over 10 hours wear with the same intense color.
Enjoy more photos & video …