Hello beauties!
A new year, another face palette by Giorgio Armani. Launching at the beginning of next year, Giorgio Armani Year of the Dog Illuminating Palette marks the beginning of the astral cycle of the Dog in Chinese Calendar. Every year Armani creates its limited edition face palette inspired by the Chinese Calendar. Do you remember last's year Armani Year of the Monkey Face Palette?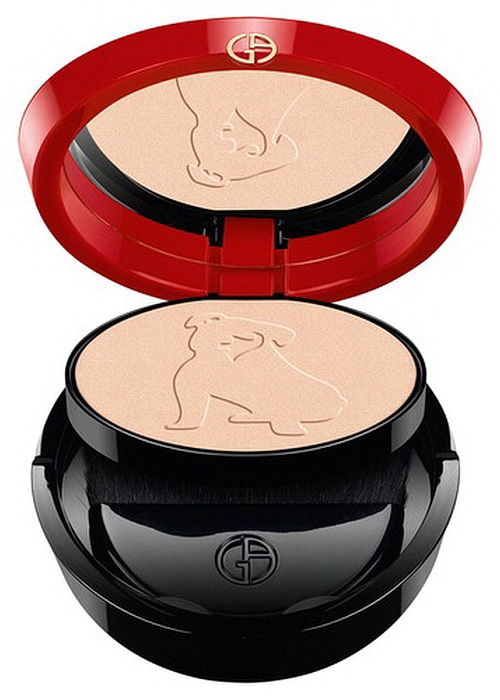 Availability
Japan Launch Date – January 2018
U.S. Launch Date – December 2017 at Nordstrom
Giorgio Armani Year of the Dog Face Palette
Well the packaging remains the same, elegant, lacquered red lid compact with a black base. The illuminating powder comes in an universal light nude shade perfect for ever skin tone. It will give you a sheer and natural coverage with a healthy glow reflected by its pearl particles.
On the surface of the powder you'll find the image of a dog and on the bottom layer you will also find a brush.
The palette will be sold exclusively to Armani boutiques and exclusive beauty stores so you may want to check its availability in your country.
Earlier this year the Armani boutique located in London, Covent Garden, had an exclusive face palette as well as a lipstick. The products were exclusively available at the boutique for a limited time. I understand these were launched exclusively to some countries worldwide.
SHOP THIS POST