Hello lovelies!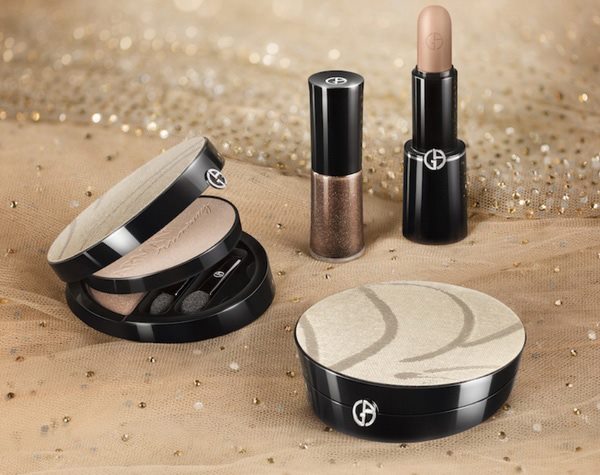 Gather around for a first peek at the upcoming Giorgio Armani Runway Capsule Collection for spring summer 2015. Followed by the newest Armani Fuchsia Maharajah Spring 2015 Collection (info, photos) this new one is quite small, actually a very limited edition makeup line which includes only three products.
hich will be released in limited edition and consists of only three products – mosaic face and eyes, lipstick and nail polish. Such a collection is brand twice a year – spring and fall. The new collection is inspired by the golden shimmering sea of ​​sand, showing all their infinite facets and nuances in a different light.
Availability
International Launch Date – March 2015
Giorgio Armani Runway Capsule Spring Summer 2015 Collection features a beautiful limited edition Mosaic Face and Eyes Palette which includes an eyeshadow and a shimmering powder in warm neutral shades. As far as the lip color goes I kind of like the new Armani Runway Lipstick Rouge d'Armani Sheer in a light beige, nude shade. I'm more curious to see the new Armani Runway Nail Lacquer in a golden bronze color with a shimmering texture.
I will return with more information in the upcoming weeks but so far I like what I'm seeing, less is more and I've always like neutrals for a day to day look so I'll be keeping my eyes on this collection which even though is quite a small gathering of makeup products it seems elegant and classy. How about you lovelies? Are you into this type of shades for the upcoming season?