Hello beauties!
Giorgio Armani introduces his new Runway Spring 2018 Collection inspired by the springtime optimism. Giorgio Armani Runway collections are more like capsule collections, featuring only a couple of products. This time is about Blend & Layer, a multi-purpose fluid that can be used over the face, eyes, lips and cheeks.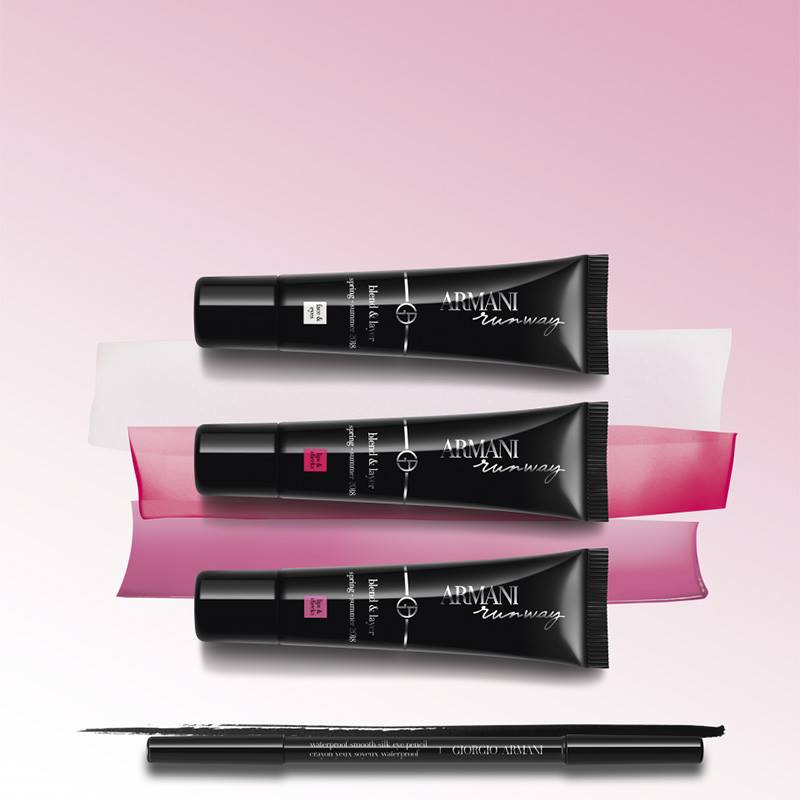 Availability
U.S. Launch Date – April 2018 at Sephora, Nordstrom
UK Launch Date – TBA
Giorgio Armani Runway 2018 Blend & Layer
The new limited edition Armani Runway 2018 Collection features three shades of Armani Blend & Layer along with a Waterproof Smooth Silk Eye Pencil. You can purchase the fluids separately or choose the Blend & Layer Couture Kit with a price of €110.00 including a black and pink pouch.
Armani Blend & Layer – Limited Edition – €28.00
Sheer White for face and eyes
Fuchsia for lips and cheeks
Nude Pink for lips and cheeks
Waterproof Smooth Silk Eye Pencil
I'll definitely be checking these ones in person once they will launch. Keep an eye on my Instagram as I'll be back with details later today. 🙂