Hello beauties!
I can't tell you for how long I've been wanting to get my hands on the famous Giorgio Armani Luminous Silk Foundation that everyone has been talking about and praising for years now. So while I was in London back in November checking out the new products at the Armani counter, I also got a makeover at Selfridges (photos) and got to wear the Armani Luminous Silk Foundation for the first time. As a combination skin type, I am a bit skeptical when I hear about luminous or glowing foundations so this one really got me intrigued for a while now.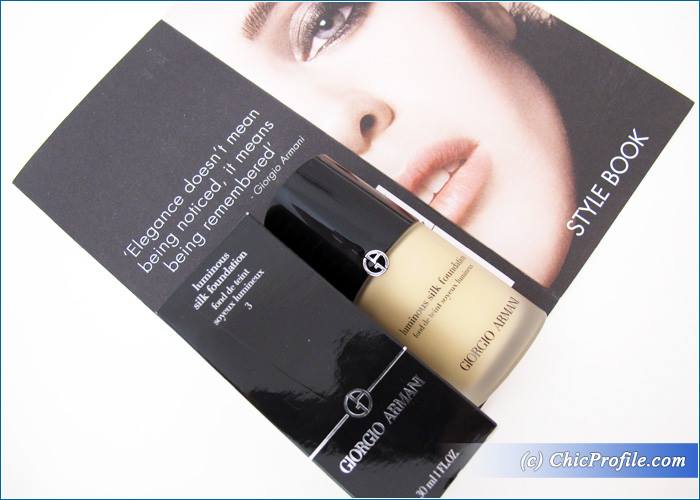 Availability
UK – Now at Selfridges
U.S. – Now at Nordstrom, Sephora
Giorgio Armani Luminous Silk Foundation ($62.00 /£36.50 for 30 ml / 1 fl oz) comes in a variety of 24 shades so everyone can definitely find a matching color for her skin tone. My color was No.3, the second lightest one from the entire color specter.
This is quite an expensive foundation, that goes on the luxury side so I know not many can afford it or even want to spend so much on a foundation. I took my chances and also because I'm a beauty blogger I had to try it out and see for myself if it's really that amazing.
Giorgio Armani Luminous Silk Foundation it's suppose to be for all skin types, and yeah even for oily or combination skins like me. I know it sounds a bit strange in the beginning when you hear the word luminous in the title as you'd imagine a foundation that will make your skin extra glowing or make that sebum excess pop-up within an hour after the application, but is not like that at all.
It has this very liquidy formula, that feels incredible lightweight on the skin, and I mean I felt like I wasn't wearing anything at all for the entire day. It blends effortlessly on your skin either if you choose to use your fingers, foundation brush or a beauty blender. I personally prefer to use the Real Technique Beauty blender when applying this foundation, for a flawless airbrush finish, but I do admit that when I'm in a hurry I tend to use my fingers as well.
It provides a sheer up to a medium color coverage with a natural, luminous effect that makes you complexion look extra fresh, rested and glowing. I couldn't believe that I can actually wear a luminous foundation that with give me a glowing effect but nothing greasy or shiny. Obviously I do get some shine on my T-zone after a couple of hours but if you are combination skin type like me, then you know that is happening with every foundation out there.
I like to keep it sheer light coverage most times as I don't have any skin problems or acne but when I do want to get a medium opacity I can easily build it up an apply a second layer and it blends and looks just as natural. Sometimes my skin does break out for a couple of days a month (you know those red days 🙂 ) and that's when I want to get that moderate coverage but I can't say it covers that well.
I love that my complexion has an even color with a natural glow, without being too shiny or glowing, it covers my dark circles and covers my entire face in a luminous veil that makes me look so fresh and even younger.
If you are looking for full color coverage, this may not be for you, but I believe for everyone there are days when we do prefer just a light to moderate coverage and for those days this will be perfect. It doesn't streak on the face when it's applied with a brush, it glides on smoothly and seamlessly.
It gives the perfect amount of glow, without making you look oily or greasy and I'd say it's the perfect foundation for light to medium coverage.
I got along perfect with this foundation while I was in London but I did noticed that if I tend to wear it in a sheer color coverage it will not last on me for more than 6 hours, while with a medium coverage it lasted on me the entire day.
It comes in this thick glass bottle with a black cap that bears the Armani Logo and has a pump that allows the perfect dosage. For me one and a half pump will do for my entire complexion but when I use the beauty blender that 2 pumps will be necessary. You can see me wearing the Armani Luminous Silk Foundation in this Deluxe Makeup Tutorial (photos).
Enjoy more photos…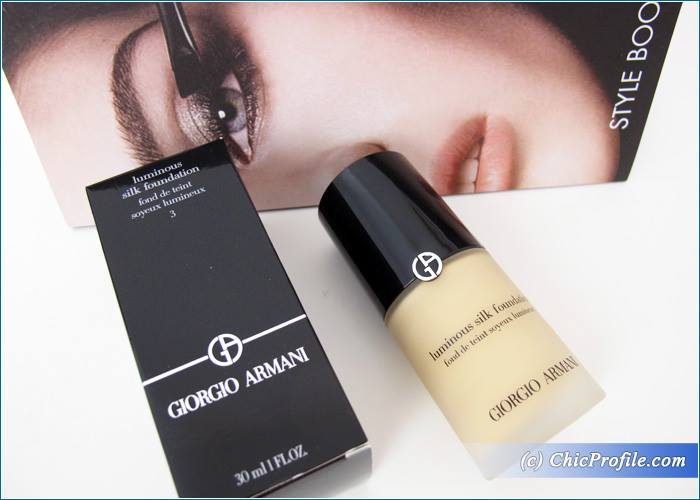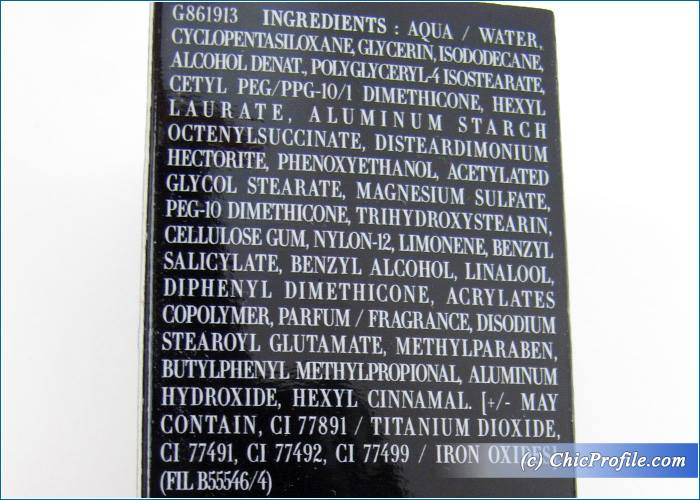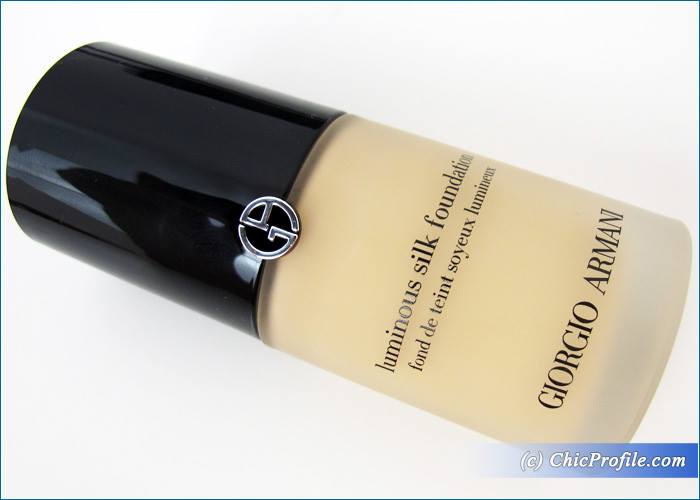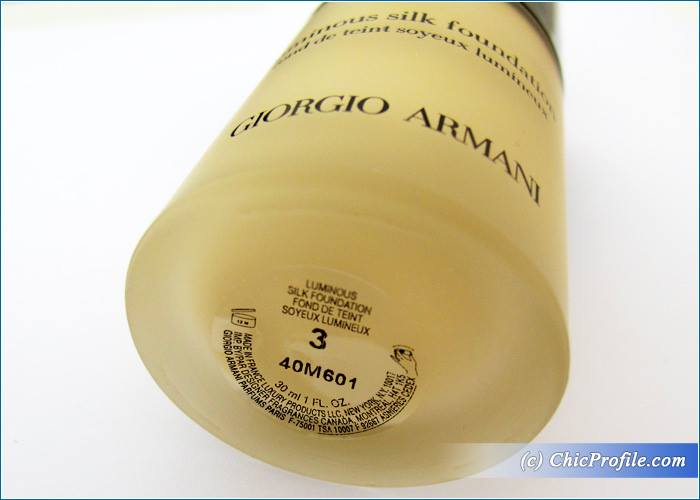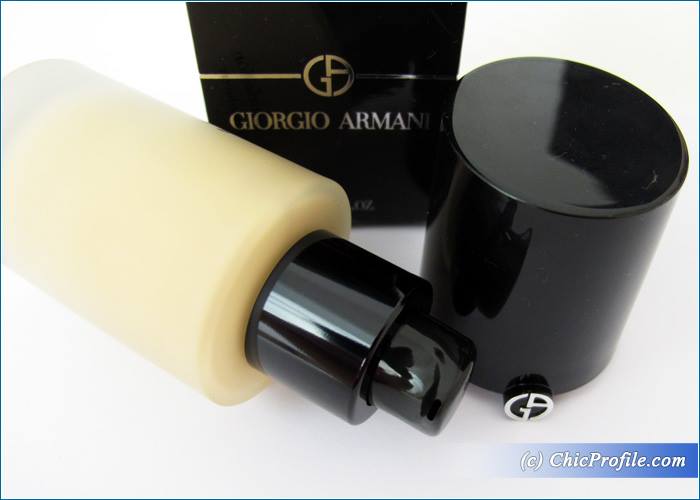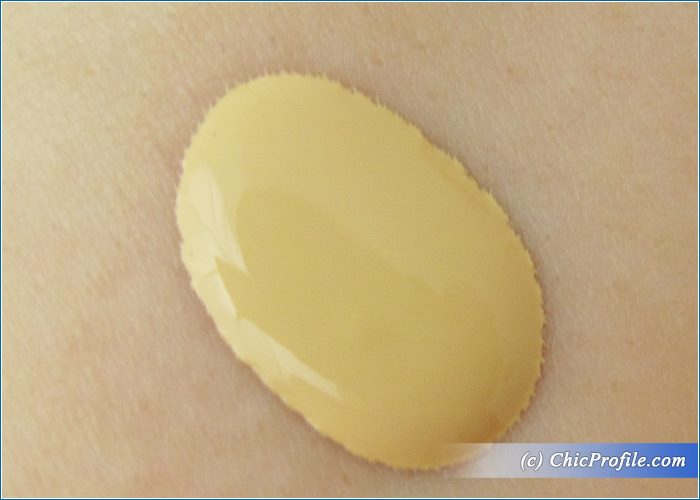 Giorgio Armani Luminous Silk Foundation No.3 Swatch