Hello beauties!
Oh yeah! I'm back to reviewing a new lip gloss color so I present to you the limited edition Estee Lauder Shocking Pink Pure Color Gloss which was featured along with other makeup and skincare items in the new Estee Lauder Artist Makeup Collection (review, photos, swatches).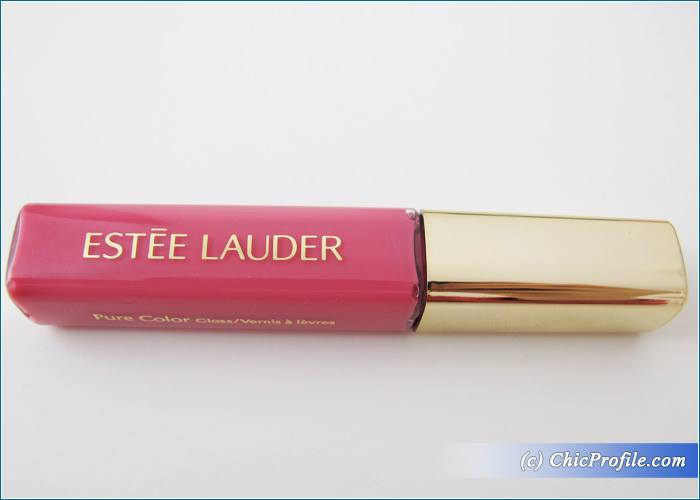 Availability
UK – Now at Selfridges, Boots
U.S. – Now at Nordstrom, Sephora and @esteelauder.com
Estee Lauder Shocking Pink Pure Color Gloss came as a limited edition included in the earlier release of Estee Lauder The Makeup Artist Holiday 2015 Collection (un-boxing video) in a deluxe travel size of 4.6 ml / .16 fl oz. It is a sheer dirty pink with an ultra glossy finish. It delivers a sheer color coverage, making the lips appear fuller due to this intense glossy effect.
I'm familiar and quite a fan of the Estee Lauder Pure Color Glosses and this one is probably going to be my 10th color. 🙂 I love the small travel friendly packaging and I tend to pack one these Estee Lauder glosses with me whenever I travel or when I wear a small purse.
The color is very light on the lips, sheer to translucency, while keeping a nice natural and fresh look. It's the kind of color I like to wear in the first part of the day, or whenever I want a natural, girly-girl look, nothing that requires too much makeup.
I like the non-sticky, non-tacky formula which is also enriched with Vitamin E and C to moisturize and help protect the lips. It feels so lightweight and comfortable, without sinking into lip lines and leaves lips beautifully cushioned. You'll get that effortless fresh pout with just a pink hue. It gives me this moisturizing lip feeling and I tend to apply this type of gloss sometimes when I get dry or chapped lips.
Like all the other Pure Color Glosses this one has a sponge-tipped applicator, and it is fig-scented, which is a slightly sweetened fruit scent.  I usually get about 2 or 3 hours wear with this formula which is not all drying and keeps my lips soft from beginning to end.
Enjoy more photos…