Hello pretties!
The news of Fenty Beauty Stunna Lip Paint is been circling for days now. I don't know if you remember but back in the summer I posted swatches and more about this product on Instagram. I was later asked to take down the photos but that's another story. Now more details are revealed about Stunna Lip Paint so I'm able to share more of my opinions with you. You already have Riri's video posted on Instagram, where she applies the lip paint. You can see the amazing color payoff and finish. 🙂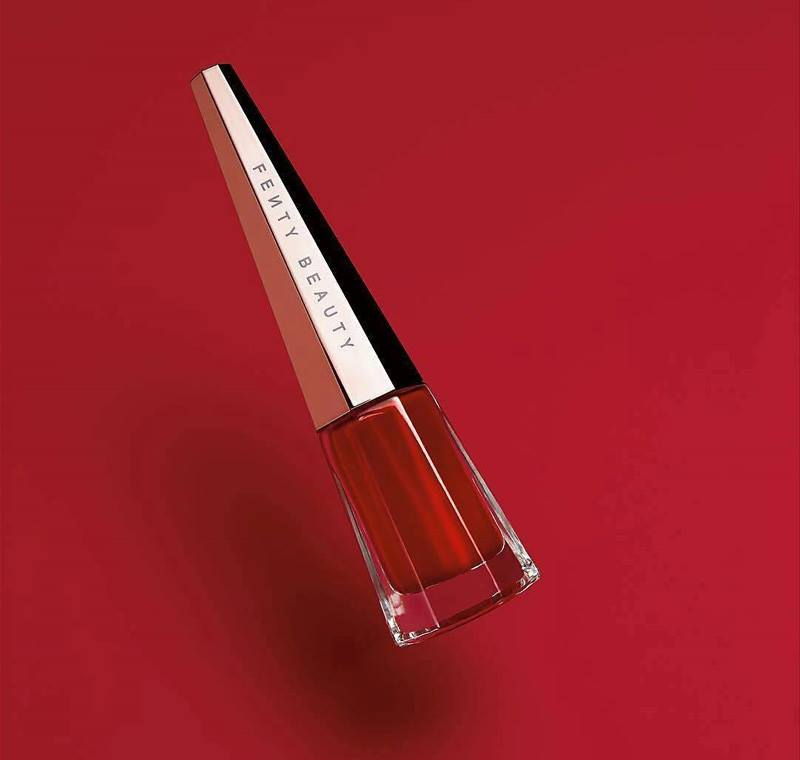 Availability
U.S. Launch Date – 23 November 2017 at Sephora (see it now)
UK Launch Date – 23 November 2017 at Harvey Nichols
Europe Launch Date – 23 November 2017 but it has been spotted already in some stores
Fenty Beauty Stunna Lip Paint First Impressions
Uncensored – perfect universal red
The packaging lead many to think that this was a nail polish. I stated from the beginning that we are talking about a liquid lipstick. The color is rich, intense and super pigmented. You will get an opaque color coverage in just one swipe.
Those of you who like a bold red lip will definitely be excited about this one. I mean who isn't excited about new Fenty Beauty launches? 🙂 There's always a queue when they release a new collection but I'm not the one who has the patience to wait in line.
Is not wonder that is going to be only one color and that is a classy red. She did release only one color gloss before so, it was to be expected. Maybe we'll get new shades in the near future. We also know how much Rihanna loves a bold lip and red is the also the most worn color during the holiday season. I might not be a red lipstick gal but I do like how an intense red looks on other women. I've been told that red suits me as well, but I'm too infatuated with pink and fuchsia so I can't betrayed them. 🙂
Now back to Fenty Beauty Stunna Lip Paint which is a liquid lipstick without a very liquid formula but with a long wearing one. The lip paint is meant to last more than the average 4-5 hours on your lips so we are looking at staining lip color maybe.
The applicator is a different kind of doe-foot applicator type. Not really the one I'd prefer since I have thin lips. This one will work best on those with fuller lips, but otherwise you will need a lip pencil.
SHOP THIS POST