Hello sweeties!
New versions of Estee Lauder Bronze Goddess Illuminating Powder Gelee have been on the counters for over a month now. These are presented as a Holiday 2018 limited edition and I have bought them all. You can check out LIVE SWATCHES on my #igtv video. I've been teasing these shades on Instagram since summer and I bought them all because of that gorgeous packaging.
Keep on reading to find out how they perform, because they are suitable for every skin color. Now that I've settled down into my new house I have a lot of catching up to do on posting various reviews. There were so many limited editions that I bought and tried over the past few weeks, but I haven't had the time to post about everything.
Where to buy:
U.S. – Now at Nordstrom, Neiman Marcus, Estee Lauder, ULTA
SHOP NOW
Estee Lauder Heat Wave, Solar Crush, Mirage Illuminating Powder Gelee Reviews
I was a sucker for the pretty pattern that Estee Lauder came up with for these new highlighters. Even though I know not all the shades will work on me I still wanted to get them and show you a full review. In the end I was surprised to see that I can actually wear them all. 🙂
Estee Lauder Bronze Goddess Illuminating Powder Gelee ($47.00 for 0.24 oz / 7 g) holiday 2018 edition come in three shades: 01 Heat Wave, 02 Solar Crush and 03 Mirage.
Estee Lauder Bronze Goddes Illuminating Powder Gelee Shade by Shade Review
Heat Wave (01) is a light gold with warm, yellow undertones, fine sparkle and a metallic finish. This is a repromote shade and I'm sure you've seen it released in various Estee Lauder collections.
It comes on the skin very light in one layer, but you can easily build it up in 2-3 layers up to a medium opacity. It complements beautifully my light skin tone without looking too intense. Then again, it's easy to notice the shimmering particles which give a nice, luminous shine.
If you want to achieve that metallic finish, you can go on and add one or two more layers. For me personally one or two layers are enough as I don't want to have too much of a shimmer on my cheeks.
I like that you can build up the intensity and this shade in particular will look well applied on your nose, cupid's bow or on higher parts of your face.
The consistency feels smooth but dense and firm. I tried on different brushes (fan, fluffly brush) with this shade and with all of them I wasn't able to pick up product so well. That's why I'm saying that you can't achieve a very intense color coverage in a single layer. I don't think fair or light skin tones will mind as they can rock this color from the start in a single layer.
I could blend the color easily without getting any fall-out during the application. I was pleasantly surprised to see that even though the consistency has a bit of shimmer, it didn't emphasize my skin texture. I still felt that I got a lot of shine in single layer.
I got around nine hours wear with this color before it started to fade noticeably. If you feel the shade is a bit to golden for you in the beginning, try it after you remove the overspray. This new formula is scented comparing to past editions. I personally don't mind, even if I have a sensitive skin. The scent doesn't linger on the skin too much.
Solar Crush (02) is a medium, coppery bronze with warm undertones, gold sparkle and a metallic finish. This shade is rich and super pigmented, easily getting to a full coverage in a single layer.
I was surprised by the pigmentation as this shade is not the darkest of the three highlighters. It has a gold shimmer and warm undertones and even though it works with light skins, I personally don't like gold highlighters.
The texture was smooth but dense, just like all these powder gelees have it. It was easier to pick less product with my brush and apply it evenly on the skin. It was very easy to blend and had no fall out during application. Just like all the other shades, Solar Crush has shimmer particles which gives you a sparkling effect without being too much.
The shade lasted beautifully on me for almost eight and a half hours.
Mirage (03) is a medium-dark copper with warm undertones and a metallic finish. It has a good color payoff but it doesn't come on so intense like it looks in the pan. Well at least, not from the first one or two layers. With this shade I was actually surprised to see that I can make it work on my skin.
In a single layer I gently dusted on my face as a bronzer and looked quite it. It tends to warm up my skin, adding a bit of shimmer so I keep it light in one layer. Is not as pigmented as I thought it would be so I'm definitely happy that I went and purchase this one as well.
I'm actually loving more the effect of this shade rather than Solar Crush (02) which looks more golden on me. The consistency was moderately dense but felt smooth nonetheless.
The application went well, without any fall-out but it did kicked off some powder in the pan. Being a little bit darker than the other shades, this one slightly emphasized my natural skin texture.
This shade has the same scented formula as the others ones. I got around eight and a half hours wear with this formula, before the shimmering particles faded a bit.
SHOP NOW
Enjoy more photos…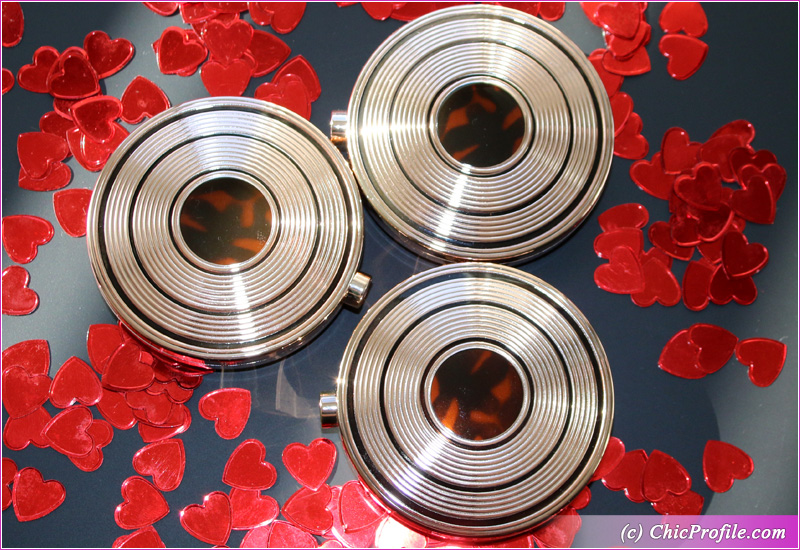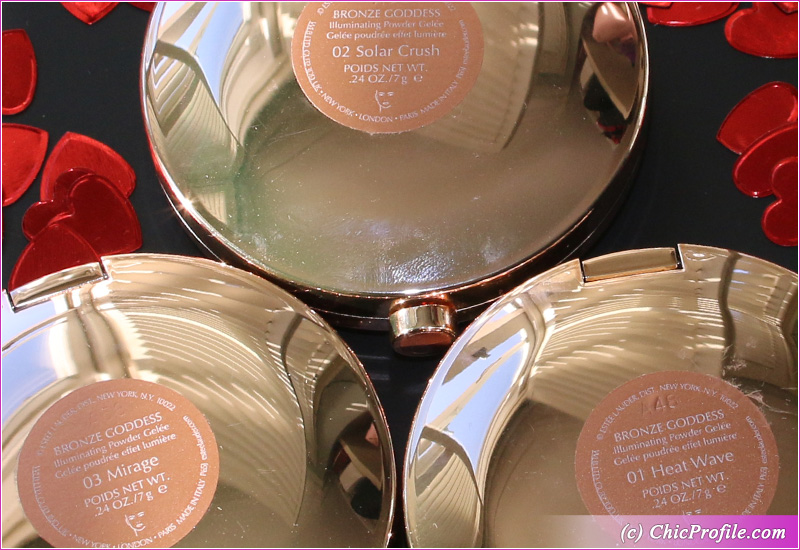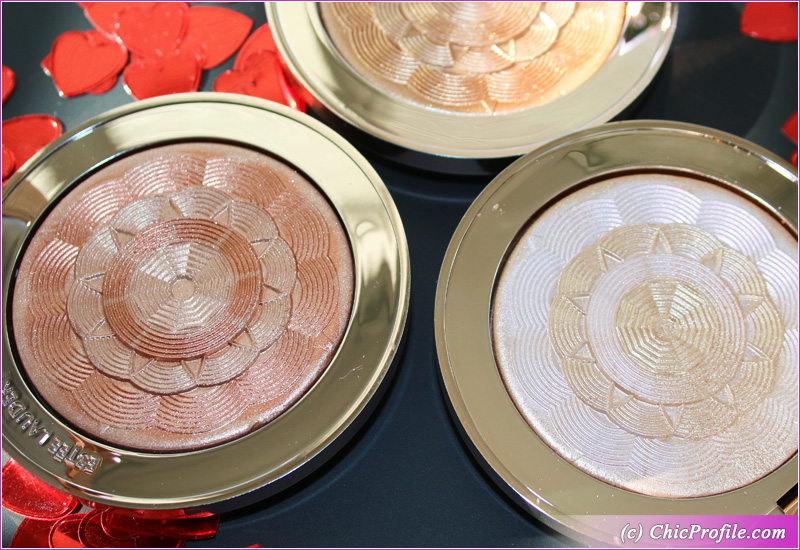 Heat Wave (01) Estee Lauder Bronze Goddess Mirage Illuminating Powder Gelee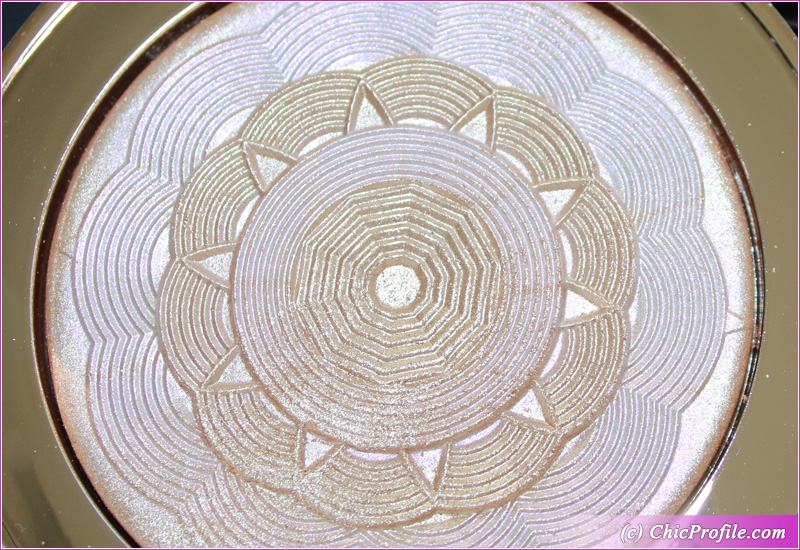 Solar Crush (02) Estee Lauder Bronze Goddess Mirage Illuminating Powder Gelee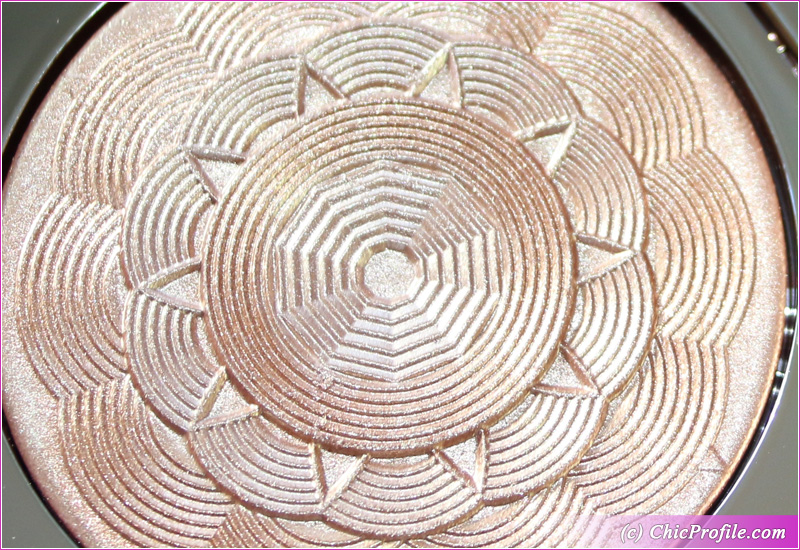 Mirage (03) Estee Lauder Bronze Goddess Mirage Illuminating Powder Gelee