Hello beauties!
I don't always get to try Essence limited edition products since they rarely become available in my country but now that I do have some products from Essence Kalinka Beauty Spring 2014 Collection (preview & swatches) I want to share them with you. Essence Duo Lip Cream in #01 Meet Me @Red Square was one of the products from this collection that got my attention so I put it on my wishlist. If you haven't seen the new Essence Kalinka Beauty Collection, you can take a look HERE and check out all the promo photos.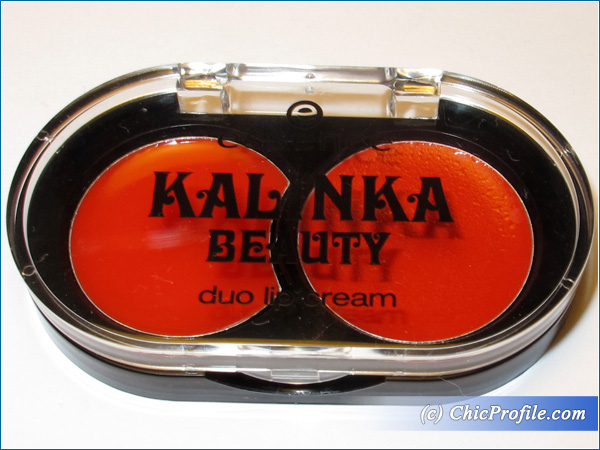 Availability
Now exclusive to these countries: Germany, Austria, Switzerland, Bolivia, Bosnia, Brunei, Greece, Israel, Kuwait, Italy, Oman, Palestine, Russia, Singapore, Spain, Thailand, and Uruguay.
Essence Duo Lip Cream #01 Meet Me @Red Square (€2.29 for 0.031 oz/ 0.9 g matte & 0.038 oz/ 1.1 g glossy) is a duo lip color for either matt or glossy finish on lips. It comes packed in a small case with a black bottom and a transparent plastic top so you can easily see the shades.
The matt lip color is a light red with a hint of orange, it has a decent color payoff, it changed my lip color but I can't really described it as vibrant and with an opaque color coverage. It feels lightweight on the lips, non sticky and very comfortable. It can be applied using your fingers or a lip brush but these options of application is why I'm not a fan of this kind of products. If you are looking for a soft matte finish on your lips, more like a tinted lip cream this color will be perfect.
The glossy formula is more of a sheer reddish orange and it can be worn alone or applied on top of the matte color for a pop of shine. It doesn't feel sticky and it doesn't sink into lip lines. It makes lips appear fuller and give a beautiful wet lips effect that will last for quite a few hours. Once I had a meal the glossy formula kind of worn off but I still had some color left from the matt formula.
Considering the price which is more than affordable the Essence Duo Lip Cream performs quite well so if you don't have anything against using your fingers or a lip brush to apply the product then I say go for it. I personally won't take this product in my purse and re-apply it throughout the day as I don't find it very easy and practical to use but I will apply it at home and then replace it with a similar color once I need retouching.
Enjoy more photos…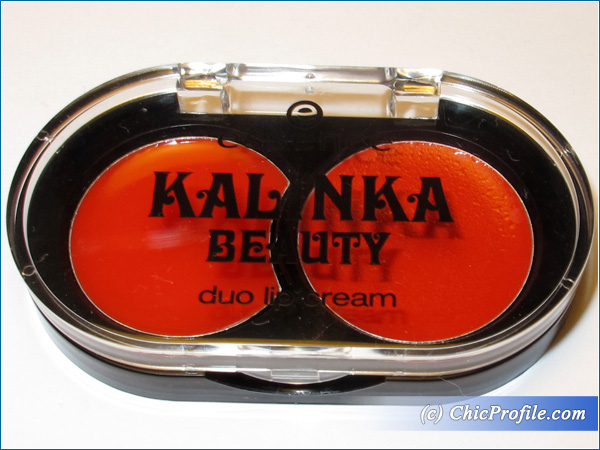 Essence Duo Lip Cream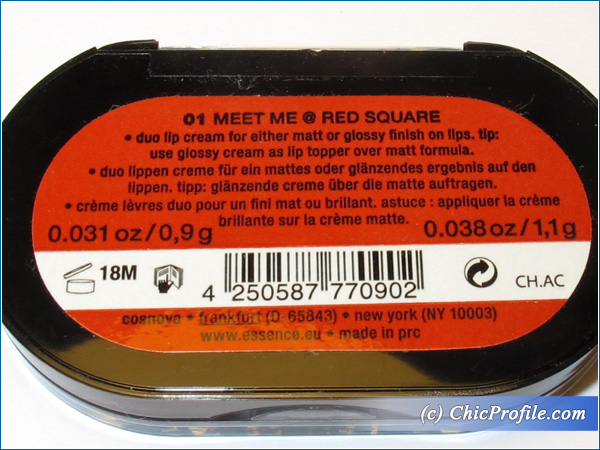 Essence Duo Lip Cream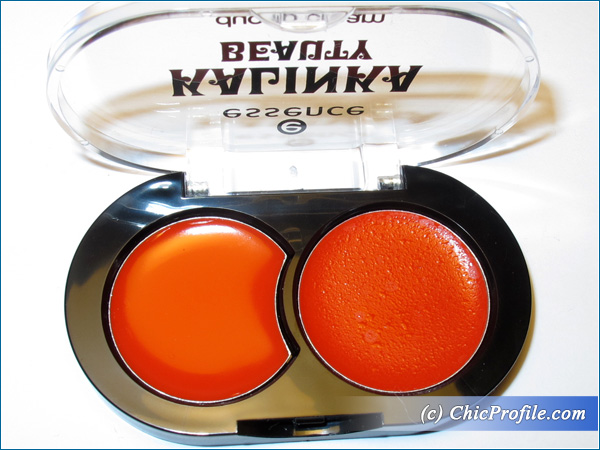 Essence Duo Lip Cream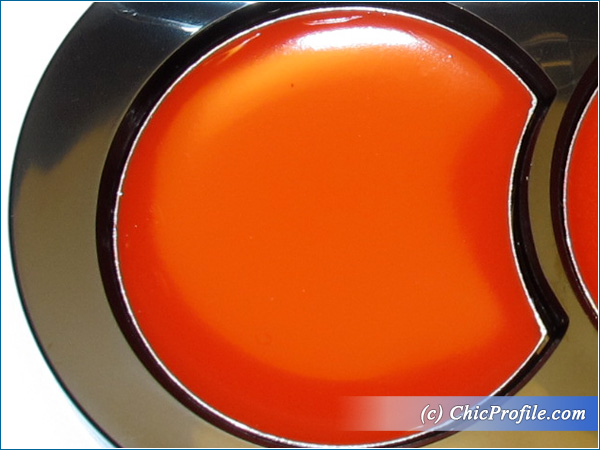 Essence Duo Lip Cream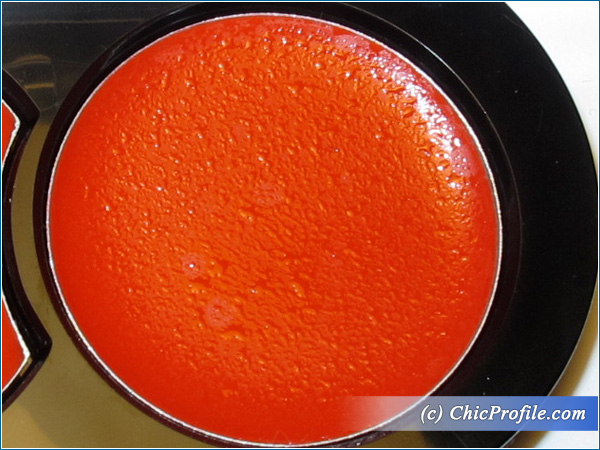 Essence Duo Lip Cream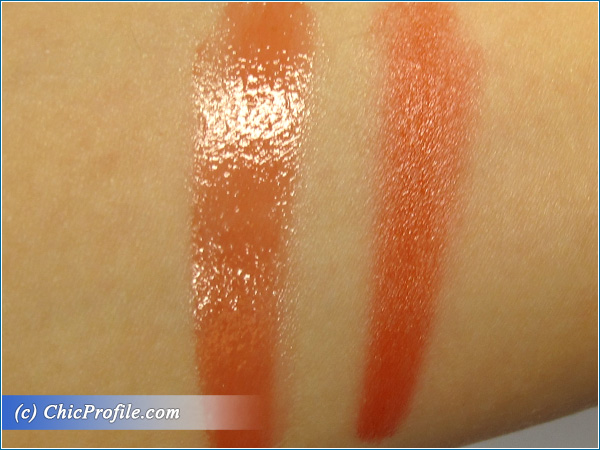 Essence Duo Lip Cream Swatches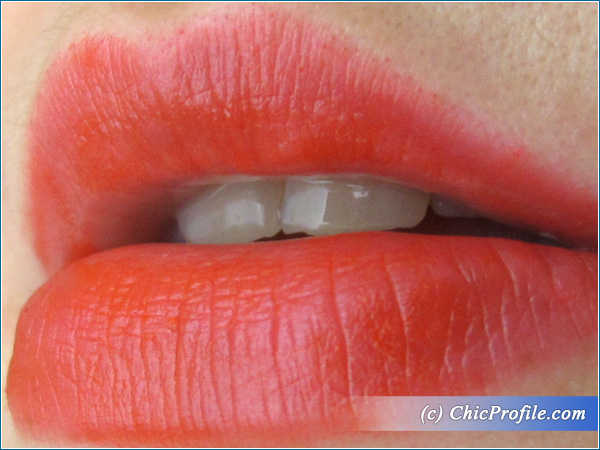 Essence Duo Lip Cream (Matt)

LEFT: Bare Lips – RIGHT: Essence Duo Lip Cream Swatch – Matt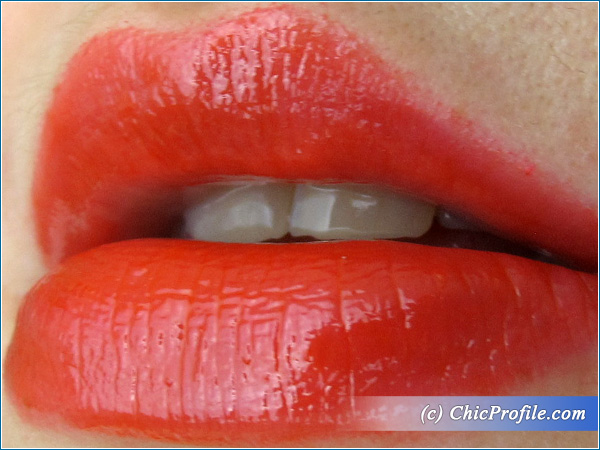 Essence Duo Lip Cream Swatch – Glossy over Matt

LEFT: Bare Lips – RIGHT: Essence Duo Lip Cream (Glossy over Matt)
I hope you enjoyed this review and found it useful in case you are considering buying this product. Are these shades something you like to wear on your lips? 🙂