Hello beauties!
Every hear Essence releases a new edition of All About Matt! Oil Control Paper and I never missed once since they first launched it. I purchased the new 2016 Essence All About Matt! Oil Control Paper a few weeks back and I've used it a few times ever since.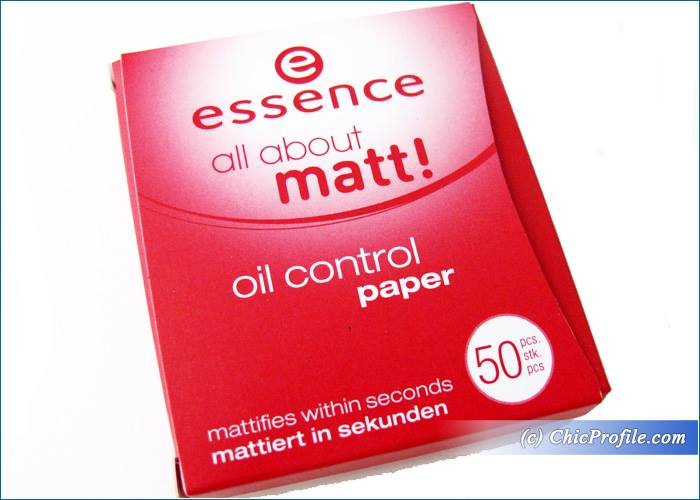 Where to buy:
Romania – Now at Prestige Boutique (blv Iuliu Maniu, nr 59), Emag and online @boutique-produsecosmetice.ro
International – Now at Muller, local drugstores and online @kosmetik4less.de
Essence All About Matt! Oil Control Paper (€1.95 / 11.00 Lei for 50 pieces) is a mattifying oil control blotting paper that absorbs excess oil and sebum. I personally like to keep it in my bag or purse at all times and take it with me wherever I go.
I'm a combination skin type and a shiny T-zone has always been one of my main concerns so blotting papers have never missed from my bag, especially during the hot season.
This year's edition of Essence All About Matt! Oil Control Paper is delivered in a red cardboard packaging and features 50 pieces. I admit I don't like the packaging as previously Essence did a much better job and got these in a plastic case which snaps shut and they were so much more safer to keep in your bag. The cardboard packaging does look cheap and I know I'm talking about a drugstore packaging here but there's the possibility the product can get squished or crushed in your bag if you are carrying too many things or something heavy. Obviously the price is a plus, as being so cheap you can always purchase a new one.
Just to dab my T-zone I need two papers to remove the excess oil, sebum or shine. Women with combination or oily skin types know the struggle of a shiny T-zone and blotting papers should be a must have and kept close by.
They do a good job in relieving my skin from shine and quickly mattify shiny areas but I won't say they are really great or the best on the market from the drugstore category. Indeed they are quickly helping me refresh my makeup and mattify my complexion right away but they also get some of the powder or foundation.
I just dab off gently, not pressing very hard, but still a bit of a product leaves with the paper. I get an instant matt result which makes my makeup last shine free for a few more hours.
Enjoy more photos…