Hello beauties!
I got this Clinique Chubby Stick in 07 Super Strawberry as a complimentary gift on my last Douglas visit. If you remember the fuss that was made back in the days about these Clinique Chubby Sticks then I'm pretty sure you already know about these moisturizing lip color balms or perhaps you've already had your share of colors by now.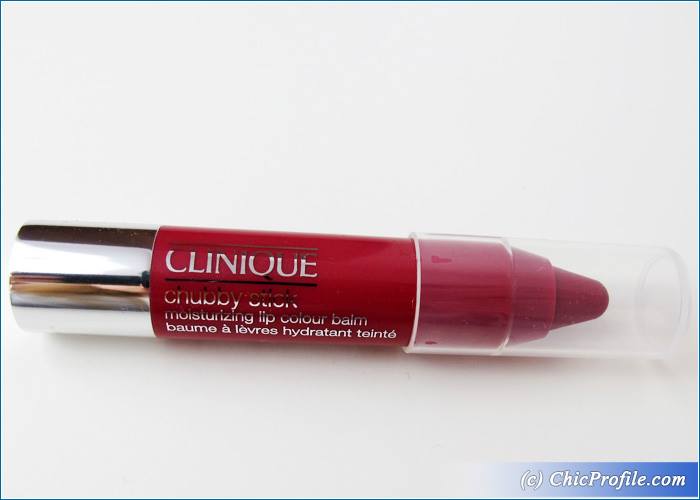 Where to buy:
Romania – Now at Douglas, Sephora
International – Now at Nordstrom, Sephora, Selfridges and online @clinique.com
Clinique Chubby Stick (07) Super Strawberry ($17.00 for 3 g / .10 oz) is a moisturizing lip colour balm that was released a few years back. It's officially described as a strawberry pink. I see this shade as a very light rosy violet with cool undertones and a subtle sheen.
It has a sheer color coverage that still delivers a subtle hue on the lips. It doesn't quite change your natural lip color, as Super Strawberry looks washed out, but it gives a more pinkish hue with a natural sheen.
It has a super nourishing formula, since it's in the end a lip balm and feels incredibly lightweight, comfortable and soft on the lips. It's formula is enriched with mango and shea butters so your lips will never feel dry. Just earlier, before I started writing this review I felt an uncomfortable sensation in my lips, like they were lacking hydration so I quickly applied Clinique Moisturizing Lip Colour Balm for an instant boots of moisture.
Whenever I'm wearing this product, my lips feel smooth and soft. On those with lighter skin tones the color may look just a little bit more vivid than on those with medium and darker skin tones.
I love that is not sticky or greasy so I like to wear it whenever I want a minimal makeup. You can also use it on your cheeks for a subtle flush of color so it works wonderful as a multi product as well.
The product comes as this chubby crayon and the downsize is that there's not sharpener so if you prefer a precise point all the time, then this might not work for you. A precise application is not what this product can do, so after you've used it a few times, you might wanna just go easy around the edges of the lips.
The formula is quite long lasting for a lip balm and I got a few good hours wear without staining my lips. Once I had a meal the color easily parted from my lips.
Enjoy more photos…