Hello pretties!
I usually don't write about the beauty events that I attend, as I only like to mention the new products in individual reviews. This time I'll make an exception and tell you a little about the Eisenberg Beauty Launch that took place last week at Douglas Romania. Eisenberg portfolio features skincare products for women and men, makeup and fragrance that are presented in the most luxurious beauty shops across Europe, Asia and Middle East.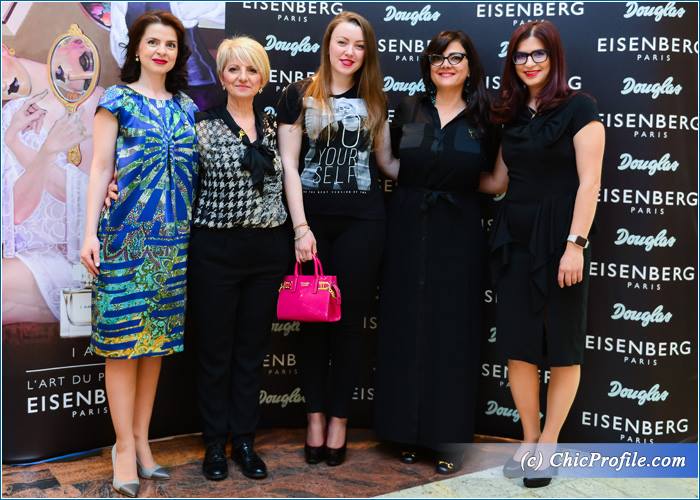 Jose Eisenberg was born in Romania and launched his namesake brand back in 2000, while now it's known as one of the leading brands in the beauty industry around the world.
Where to buy:
Romania – Now exclusively at Douglas perfumeries
International – Now @eisenberg.com
I was mostly captivated by the Art of  Perfume Collection for men and women. Here they were…all Eisenberg fragrances waiting to be sniffed and admired…so I instantly surrounded myself by a scented atmosphere. When you smell so many perfumes sometimes it's hard to decide which one you like best, but two of them blown my senses right away. Even though I brought home with me their  Eisenberg I Am Eau de Parfum ( 30 ml for 249 Lei / €55.00 – 50 ml for 387 Lei / €85.00 – 100 ml for 587 Lei / €129) which is their best-selling woman fragrance, my senses where instantly touched by J'Ose Homme and Rouge & Noire.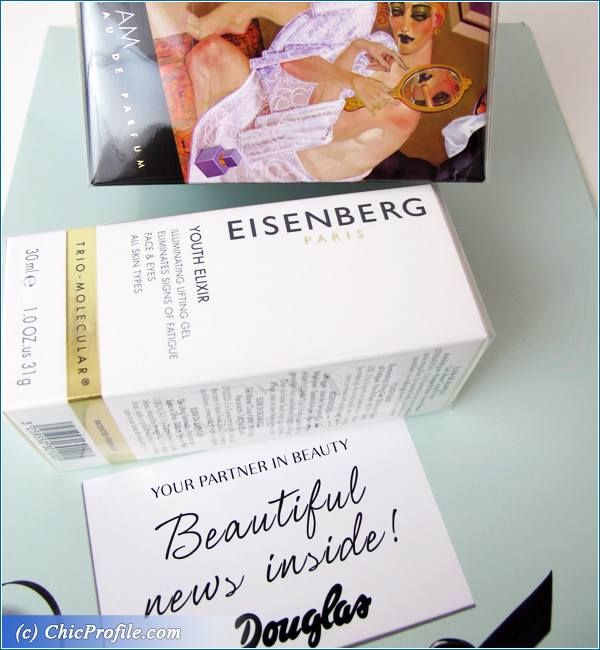 All the fragrances have the same prices (for men and women) and mostly the same packaging, simple, yet classy. What I find most interesting and convenient at the same time is the cap of the bottle. This detail if you want to call it that, got my attention right away because is not very often that you hold a perfume bottle by its cap without fearing that you may drop the entire bottle on the floor. It has a good grip and a special closing system that allow you to hold the bottle by its cap without any fear. The packaging is made from a special crystal while the cap is a combination between crystal and plastic.
I've actually been wearing I Am Eau de Parfum for the last 3 days…if you want to know I'm even wearing it right now…and I find it as a sweet, woody scent that lingers on my skin for hours without being to hard to wear.
I've told you so many times that I love to wear men fragrances from time to time, so know I find myself in love with Eisenberg J'Ose Homme, a fiery scent with head notes of lemon, armoise, mint and heart notes of lavender, coffee, jasmine, while it dries down to patchouli, musk, cedarwood, sandalwood and amber.
As a fragrance for women my personal favorite is Rouge & Noire Eau de Parfum, a white floral and woody scent that makes me feel seductive.
About Eisenberg Skincare range there's plenty to discuss, as most of the products are suitable for all skin types and can be used for both eyes and face. I got Eisenberg Youth Elixir (30 ml / 1.0 fl oz), a real radiance booster that provides an instant illuminating, repairing and lifting effect thanks to Ginkgo Biloba and Green Tea extracts. Advanced formula enriched with anti-ageing peptides. I'm surely curious to try this one out and I'll be back with a review after one month of use.
Enjoy more photos…