Hello beauties!
If you are supporting Chicprofile on Patreon I'm sure you haven't missed my previous sneak peek on Dior 3 Couleurs Trioblique Palettes that will be launching this year. This time I have new information and of course more photos so I wanted to share them with you.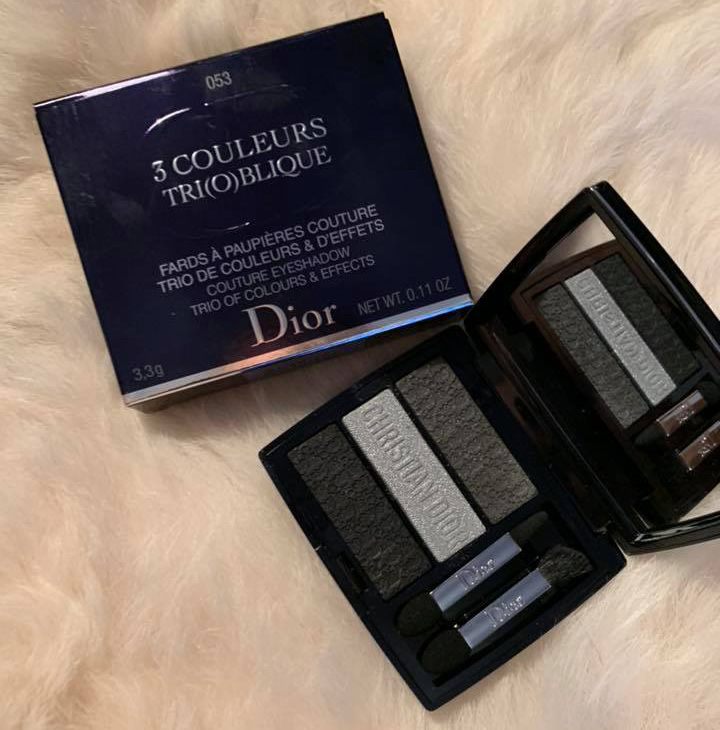 Dior 3 Couleurs Trioblique Palettes 2019
Actually there's going to be an entire collection. Dior is definitely revamping its eyeshadow palettes and I'm not talking about about Dior 5 Couleurs Eyeshadow Palettes. UPS! You knew there will be six new variations of those right?! 🙂 Well, more about them in a future post so let's just keep our focus on these Dior 3 eyeshadow palettes.
This time I'm talking about the new Dior 3 Couleurs Trioblique Palettes that will be launching soon. I don't have a launch date yet, but definitely we'll need to wait a few more weeks for sure.
I posted a while ago just two variations, but I have a few more to show you. Honestly I'm not swept away by the look of these palettes, not even by the pattern, but I would almost try the one with pink eyeshadows just for the sake of review.
I don't want to spoil the fun for anyone here but those big Christian Dior letter embossed on the eyeshadow just puts me off. That's just me and my opinion but I do have a vintage vibe when I look at these new Dior 3 Couleurs Trioblique Eyeshadow Palettes.
So I'm curious to know what you guys think. Are these palettes something that you look forward to? Will you give them a try? 🙂