Hello beauties!
If you follow me on Instagram you already saw me yesterday checking the new Dior Diorskin Forever products. Well there's actually more launching for Fall 2017 from Dior. If you missed my previous post, I invite you to see swatches of Dior Double Rouge and Rouge Liquid Lipsticks. Now let's get back to our subject which is Dior Diorskin Forever Perfect Mousse and Undercover Concealer. There was also Dior Diorskin Forever Extreme Control Compact Foundation but I didn't have time to check it out.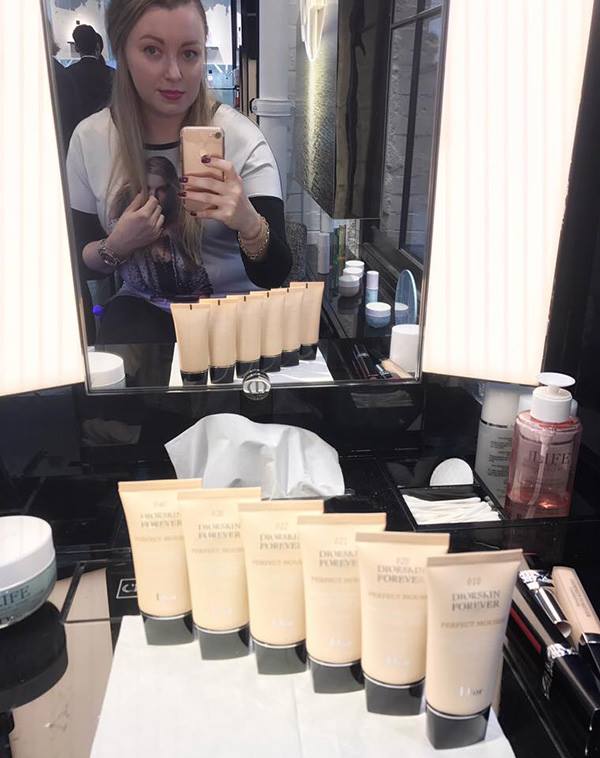 Availability
U.S. Launch Date – Now at Nordstrom, Saks, Sephora, Neiman Marcus
UK Launch Date – Now at Selfridges, Dior Boutique in Covent Garden London | September 2017 at Harrods, Debenhams
International Launch Date – September / October 2017
I really put all my hopes into Dior Diorskin Forever Undercover Concealer ($34.00 / £21.00) after I was a disappointed by Bobbi Brown Instant Full Coverage Concealer (review). Here in London at Dior boutique they had only eight shades available. In U.S. there are 10 shades available so you may want to check your local Dior counter to find out more. I posted LIVE SWATCHES of Dior Undercover Concealer on Instagram yesterday, if you want to have a better look.
I'm a light skin tone so my shade is No.022 Cameo which also has a cool pink undertone. I'll be reviewing the product later this week if you are interested in stopping by. When it comes to concealer the formula is important to me. Bobbi Brown Instant Full Coverage Concealer had indeed an full coverage but it felt so dry and settled quickly into my fine lines. Dior Undercover Concealer promises a full camouflage coverage in one stroke. The formula is creamy and softer than Bobbi Brown Concealer. The finish is matte, the color is fully pigmented and it's also waterproof.
Dior Diorskin Forever Perfect Mousse (€38.00 / £32.00 for 30 ml / .1 oz) is available in six shades. I know, the spectrum of colors is not wide so it will be hard to find your shade. I was lucky enough to be matched to No.020 Light Beige. You have LIVE SWATCHES of Dior Diorskin Forever Perfect Mousse on my Instagram.
Once I did swatches and felt the texture and formula on my skin I was in love. It blended seamlessly and so easily to a matte coverage. I just felt that the mousse was instantly absorbed by the skin and left such a natural coverage. My review will come later this week after I'll be wearing the mousse foundation for a couple of days.
The finish is matte but the coverage is light to natural. This airy foam renders the complexion more uniform. With its skincare focus, it specifically targets the problems of excess sebum from dilated pores and refines the texture of the skin. As a combination skincare type I'm really curious to see how it performs and if it really can keep shine away.
SHOP THIS POST
Enjoy more photos…
Dior Diorskin Forever Perfect Mousse Swatches Left to Right: No.40, No.30, No.22, No.21, No.20, No.10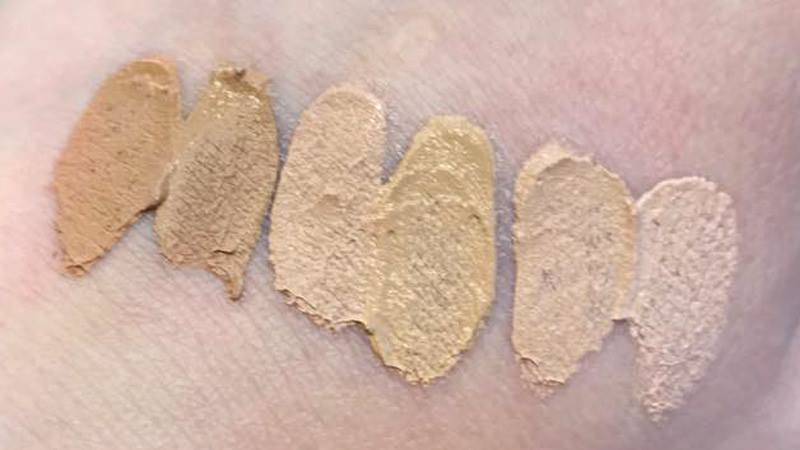 Dior Diorskin Forever Undercover Concealer Swatches from darkest to lightest