Hello lovelies!
Deborah Milano is a family business foundation in 1962 and for a long time is market leader on Italian cosmetic market. I've been blogging about this brand quite a lot in the past and I'm happy it was recently re-launched here in Romania. In case you've missed it I invite you to watch my video from Deborah Milano re-launch event and to enjoy the new products, swatches and more details.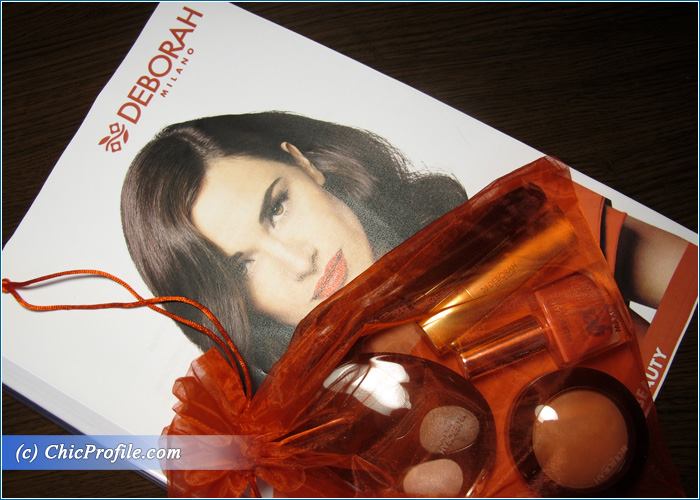 Availability
Romania – Now at Kendra
I had time to try out and play with my  new Deborah Milano makeup products and just so I won't keep you waiting for my reviews, I prepared a quick video with swatches and my first impressions.
There is this new Deborah Blush in #46 Rosa Pesca, a gorgeous light peachy shade perfect for just a hint of color on my cheeks and suitable for those with fair and light skin tones. Milano Red Lipstick gives your lips a vibrant red shade with super comforting feeling and an intense hydration that lasts up to 10 hours. The formula is enriched with ruby dust while the pigments concentration offers lips an explosion of color and brilliant shine.
Deborah 24 Ore Absolute Volume Mascara promises big fat lashes, a very dramatic effect which lasts throughout the day. It is enriched with DH complex which adds volume while the brush covers your lashes with a deep black color creating an instant volume.
Deborah Super Iridescent Wet & Dry Eye Shadow contains 3 eye colors with a pearly texture. They can be applied wet and dry and combined to create a gradient effect. Use them dry to create that refine and radiant look and wet for a bold, metallic and shiny effect.
I got a pretty shade of Deborah Gel Effect Nail Polish that I'm planning on wearing later this month. The formula is described as rich, full and with a dazzlingly glossy finish. The entire nail polish range features 23 ultra-glossy shades.
Enjoy more photos…