Hi everyone!
Deborah Trio Hi-Tech Eyeshadow was released about three years ago and it is a available in 8 color combinations. Today I'm going to review shade No.01 Ethereal Smoky, probably the most versatile and wearable combination of the entire line as everyone is in a need of a white, grey and black eyeshadows. I tested this Deborah trio eyeshadow a couple of times and apart from my review, I'll follow up with a makeup tutorial where I used only these colors. If you are interested in watching my video where I talk about this product, along with swatches and other new Deborah Milano makeup and nail products, please do and after take a closer look at the photos bellow.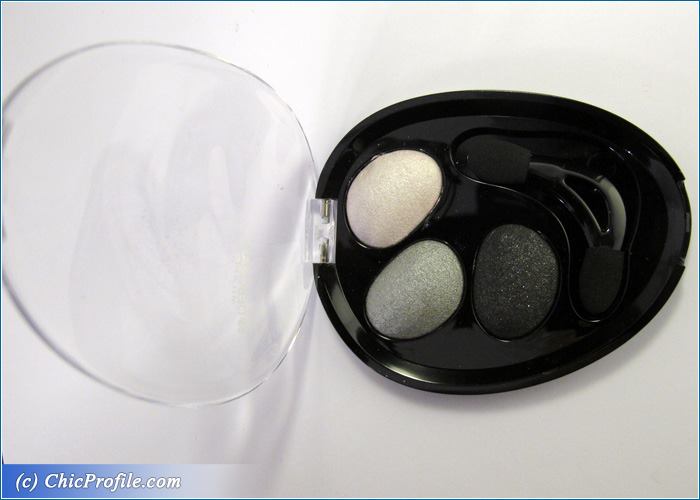 Availability
Romania – Now at Kendra perfumeries
U.K. – @deborahmilano.co.uk
Deborah Ethereal Smoky Trio Hi-Tech Eyeshadow (€12.60 / £10.50 / 54.00 Lei) is a combination of 3 eye shadows with a frost finish that can be applied wet or dry. You can choose to apply them wet for an intense metallic result, or dry for a luminous dazzling radiance.