Hello beauties!
It's time for a new lip product review and this time I'll be talking about Coolcos Super Gloss No.04 which is a beautiful frosty pink, perfect to wear on a daily basis.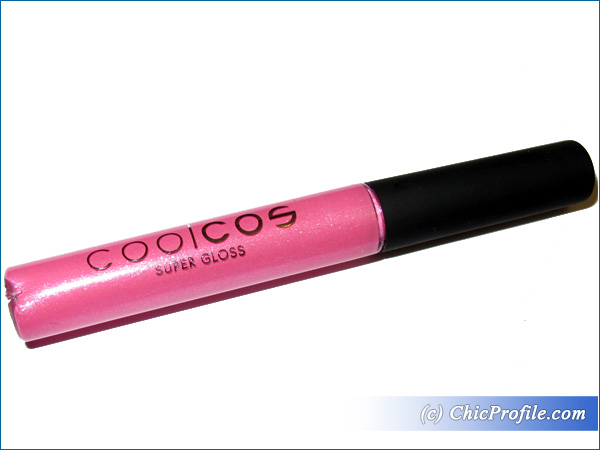 Availability
Now @coolcos.ro, @coolcos.com, @coolcos.dk (International Website Launching in February 2014 with worldwide shipping)
Coolcos Super Gloss No.04 (21.64 Lei/ 49.00 DKK/ $9.00 for 6 ml/ 0.2 fl oz) is a bright pink with lot of silver shimmer and a frosty finish. It looks opaque on the lips and delivers more of an intense shimmer rather than a glossy finish.
The formula is a bit thicker and while I applied it the color looked somehow streaky and uneven so I had to dip the applicator in the tube several times to get enough product to even out the color. Like all the rest of Coolcos Super Glosses this one feels lightweight on the lips, without being sticky or tacky.
It tends to sink into lip lines but due to that high shimmery effect it will be hard to notice up close. I really like this shade, as I've always been a fan of pinks. It lasts on the lips for up to 4 hours without leaving a stain but once the color disappears the shimmer won't leave your lips. You have to be careful while removing this color with a makeup removing tissue without spreading that shimmer on your face.
Just so you know I wouldn't recommend kissing while you are wearing this particular shade unless you want to look like a disco ball as the shimmery texture will spread easily. 🙂
This color looks lovely on those with light skin tones but it's pigmented enough to complement even medium and darker skin colors. This super gloss doesn't have any plumping properties but it will make your lips appear fuller because it's such a light pink while the silver shimmer will create the illusion of bigger lips while reflecting the light.
The packaging is a small sleek transparent plastic tube with a black cap and a doe-footed applicator which is kind of small and doesn't pick up enough product for a single application. I always have to dip the applicator 3 or 4 times into the tube to be able to apply an even color.
Enjoy more photos…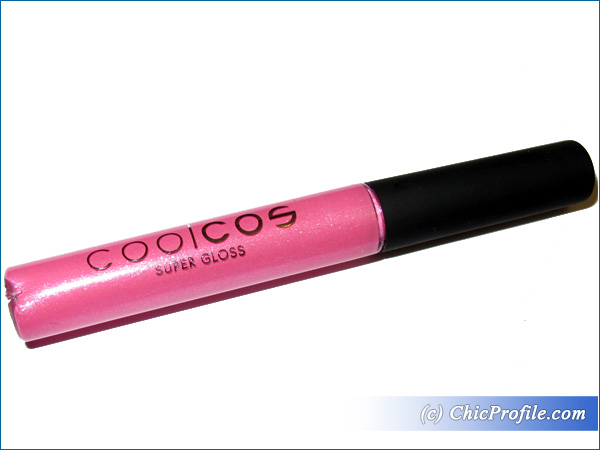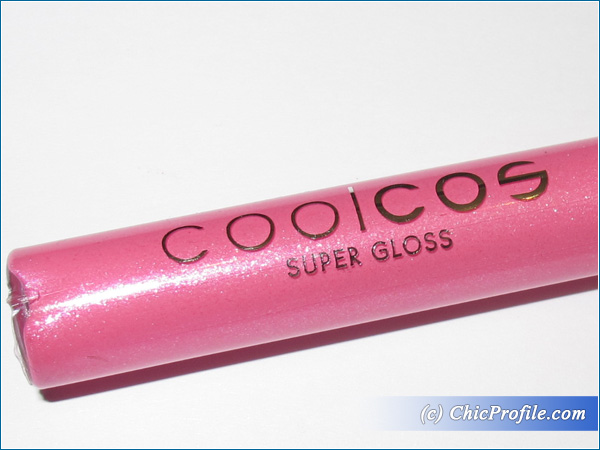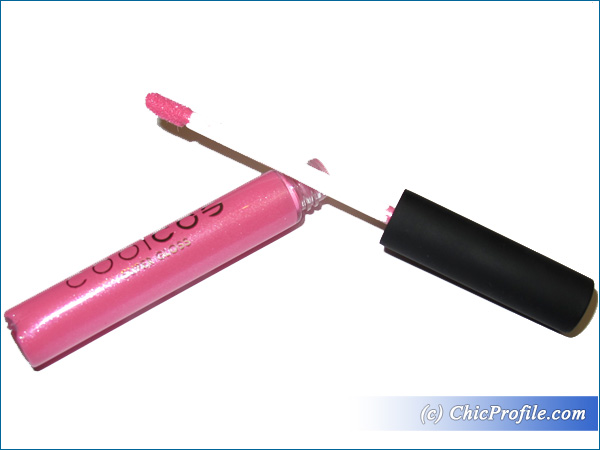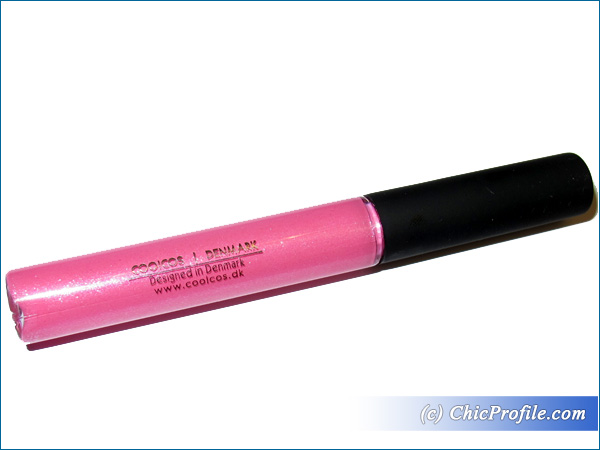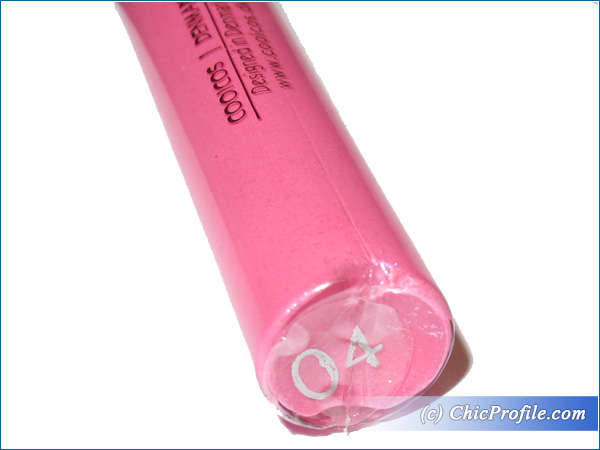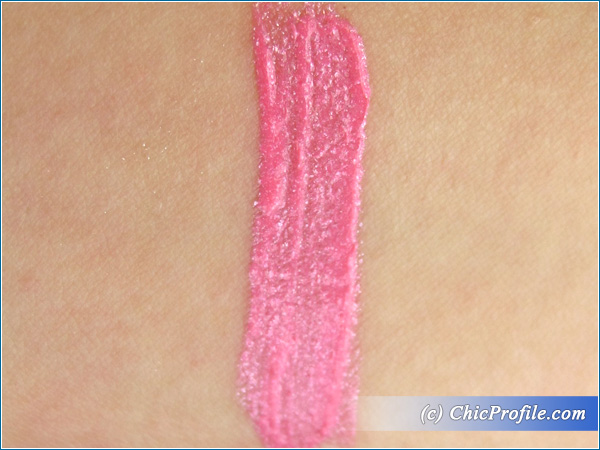 Coolcos Super Gloss No.04 Swatch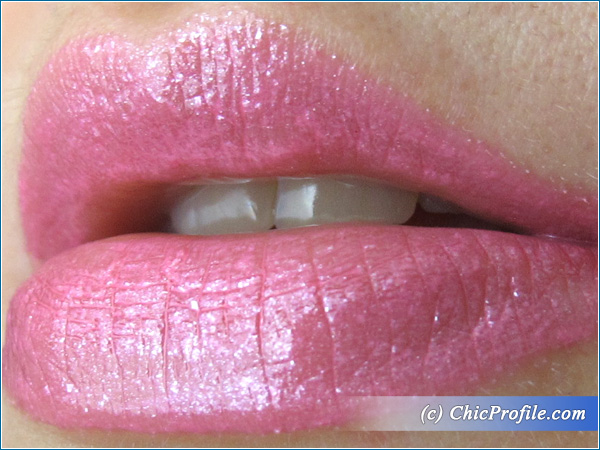 Coolcos Super Gloss No.04 Lip Swatch

LEFT: Bare Lips – RIGHT: Coolcos Super Gloss No.04 Lip Swatch