Hello dear Patrons!
I have a hot makeup sneak peek for you today! Charlotte Tilbury The Icon Palette that will be hitting counters in 2019. Charlotte really got out of her comfort zone when she created this palette. Why am I saying this? Because is a truly unique palette for her makeup ranger, featuring 12 eye shadows in bold colors like green and blue. Well she didn't completely forgot of her classic pink and nude shades as the palette include those as well.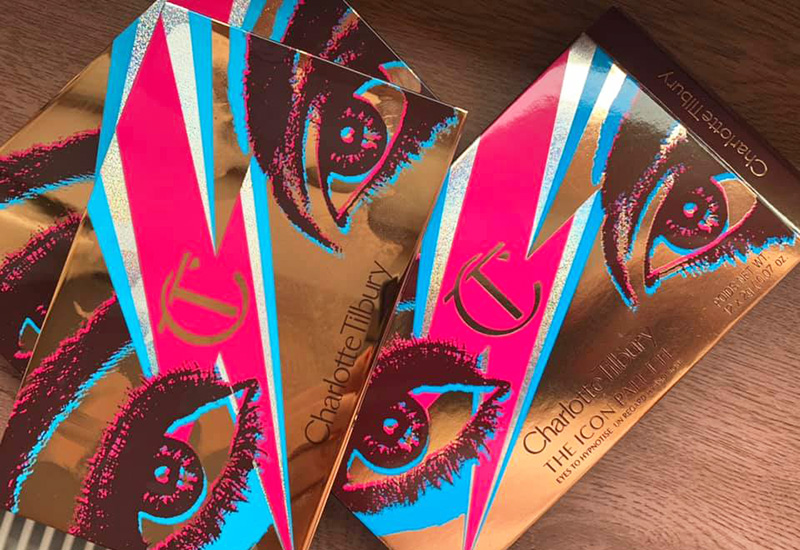 This is the first post from a series of articles that will include exclusive makeup news and sneak peeks. The content could be seen exclusively only by Patrons, those who have genuinely chosen to support Chicprofile on Patreon. Only later on when the news or products featured in these types of articles will be accessible on social media / blogs / forums / beauty websites, they will be viewable for all Chicprofile readers.
UK Launch Date – Spring 2019 at Selfridges, Harrods, Charlotte Tilbury UK
U.S. Launch Date – Spring 2019 at Nordstrom, Charlotte Tilbury
Charlotte Tilbury The Icon Palette 2019
Charlotte Tilbury The Icon Palette Eyes to Hypnotise is definitely a unique palette for this brand. Is something that we haven't seen before from Charlotte and I must give her credit for coming up with a few different shades for a change. 🙂
She still kept a wide variety of nudes and pinks so she didn't left her comfort zone completely. But is definitely refreshing to see new shades for a change. 🙂
The first row of 4 eyeshadows can be used as a base for your eye makeup. The second row of eyeshadows can be used to enhance your makeup while the third one represents the smoky colors. In the end you cam mix the colors however you want and create different looks.
I do believe there's quite a good variety of shades here that will help you create a day or night time makeup look. 🙂
Four high pigmented hypnotic eye looks to take you from day to date to diva to disco.