Hello beauties!
The beautiful Chanel Perle de Chanel 2015 Collection that we've talked about in the spring is currently available at Nordstrom. Every year Chanel releases a limited edition pearl whitening collection that is usually launch in Japan right before spring starts and it becomes available in U.S. near the annual Nordsrom Anniversary sale. In case you have miss my earlier post back in February when I gave you a first look at Chanel Perle de Chanel 2015 Collection please take a look right after the jump to discover the new products.
Availability
U.S. Launch Date – beginning July 2015 at Nordstrom and online @nordstrom.com
Japan Launch Date – 13 February 2015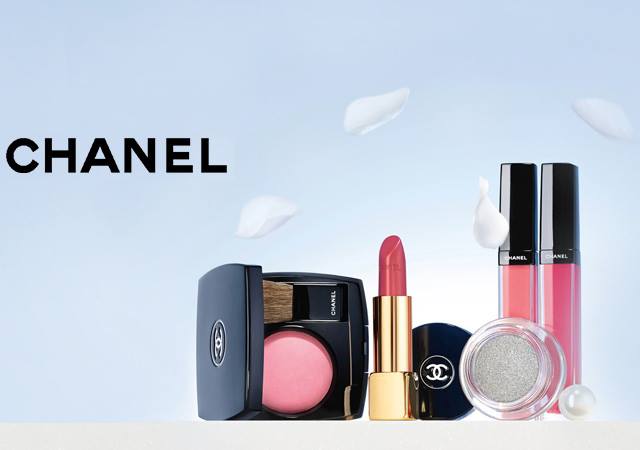 Chanel Perle de Chanel 2015 Collection
Chanel Harmonie Levres Arabesque Lip Palette – Limited Edition – $55.00
Inspired by the ethereal world of ballet, the versatile Arabesque Lip Palette features five rosy-toned shades for multiple effects. Three vibrant lipsticks and two shimmering glosses can be worn alone or layered. They're presented with a custom mini lip brush for application on the go.
Les 4 Ombres Multi Effect Quadra Eyeshadow – $61.00
Chanel redefines eyeshadow with Les 4 Ombres, a collection of vibrant, pigment-rich shades inspired by the iconic threads of Chanel tweed. The easy-to-wear hues offer endless possibilities, with two medium tones to color and contour, a deep shade to intensify, and a light shade to highlight.
#248 Tisse Rhapsodie (Limited Edition)

Joues Contraste Powder Blush – $45.00
Unique powder blusher imparts a flattering radiance to cheeks. Remarkably silky texture for easy application and subtle shading. Accentuate cheekbones for a youthful look. Softer tones around the eyes soften expression and rejuvenate.
#250 Crescendo– delicate sparkling pink (Limited Edition)
Illusion d'Ombre Long-Wear Luminous Eyeshadow – $36.00
#102 Mysterio – silver with delicate pearl (Limited Edition)
Stylo Yeux Waterproof Long-Lasting Eyeliner – $32.00
#916 Perle de Lune – platinum gray (Limited Edition)
Rouge Allure – $36.00
#158 Virevoltante – elegant classic pink rose (Limited Edition)
Aqualumiere Gloss – $30.00
#910 Tutu – (Limited Edition)
#920 Corset – (Limited Edition)
Enjoy more photos…