Hello beauties!
Only two months left until the release of Chanel Les Automnales Fall 2015 Collection (preview, photos) that we've talked about in early spring. Back then we had a first look at the new Chanel Entrelacs Palette which features five nude colors and we enjoyed the new fall 2015 makeup trends. This time thanks to the press event that took place in Tokyo the other day we can enjoy a closer look at the new limited edition Chanel Les Automnales Collection.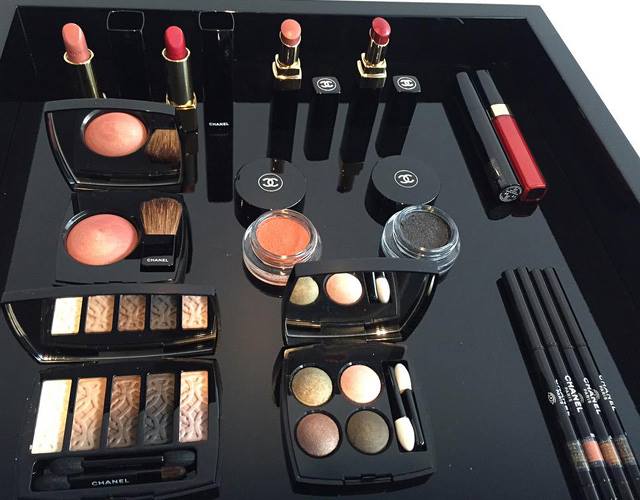 Availability
Japan Launch Date – 21 August 2015
U.S. Launch Date – August 2015 at Nordstrom, Macy's
Apart from Entrelacs Palette, Chanel will launch a new Les 4 Ombres eyeshadow quad, a gorgeous Joues Contraste blush in a vibrant peachy shade but also some dark cherry red lip colors. The entire Chanel Autumn 2015 collections seems to have mostly nude and naturals shades for eyes and peachy or red colors for lips. Except that gorgeous Chanel five colors eyeshadow palette I can't say at this point that I'm crazy over this collection but who knows if some promo or close-up photos will change my mind.
How about you lovelies? Do you like anything you see?
Photo credit: Osadanna