Hello beauties!
In order to celebrate 5 years of colour, the brand launches the new Makeup Academy 5th Birthday Palette, a collection of 12 shades. I own a couple of MUA palettes, some of them are brand new as I never had the chance to open and use them, but others I've played with a couple of times and the colors were pretty pigmented with a decent quality for drugstore brand.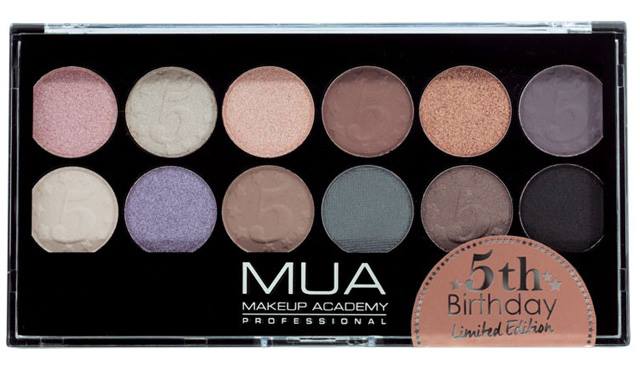 Availability
UK & International Launch Date – Now at local drugstores and online @muastore.co.uk
Makeup Academy 5th Birthday Palette – New & Limited Edition – £4.00
The new MUA 5th Birthday Palette appears as a selection of 12 nudes, naturals, light and dark shades, pretty versatile if you want to create a natural, day to day look which you can easily intensify it to make it night time appropriate. Except that green blue shade which is not really my favorite, I would definitely see myself using all the other eyeshadows for different kind of looks.
Would you give it a try?