Hello beauties!
Seeing the new Chanel Camelia de Chanel Illuminating Powder makes me think of Chanel Summer 2015 Meditarranee Collection (info, photos). I'm sure you must see the resemblance between this new limited edition Chanel Camelia highlighting powder and Lumière d'Été Bronzing Powder which was a summer 2015 release.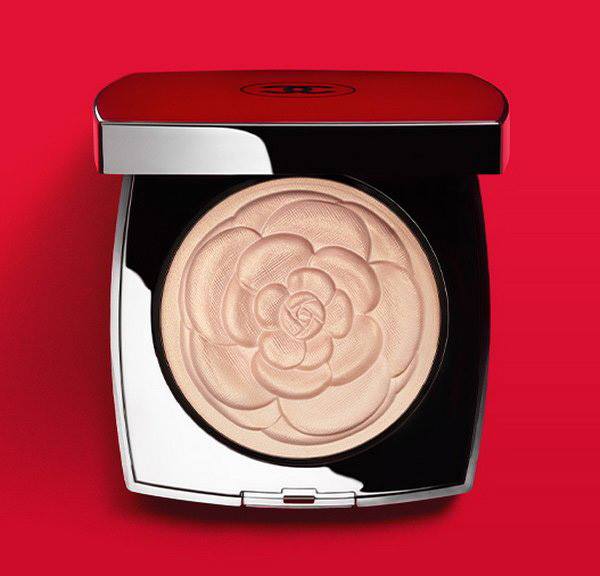 Availability
International Launch Date – December 2016 online Chanel's different websites across the world (spotted now on Belgium website for example)
Chanel Camelia de Chanel Illuminating Powder – Limited Edition – €65.00
Mademoiselle Chanel pricked a camellia on the back of a black jacket to illuminate the face. With CAMÉLIA DE CHANEL, highlight your beauty. This iridescent illuminating powder, printed with a shining camellia, illuminates the shadow areas, and underlines the points of light of the face. Make-up result: satiny and luminous. An Exclusive Creation, presented in the box LES BEIGES, re-imagined in red, the emblematic red of CHANEL, and stamped with the two C's: a gift idea of light.