Hello beauties!
"I can never have too many nude lip shades!" I said to myself when I purchased Catrice Hey Nude Ultimate Colour Lipstick the other week. I wanted a new lipstick shade that would look very natural on me, a rosy nude that I could wear almost daily, during the first part of the day so while I was swatching all the permanent Catrice Ultimate Colour nude shades I stumble upon No.240 Hey Nude which went home with me in the end.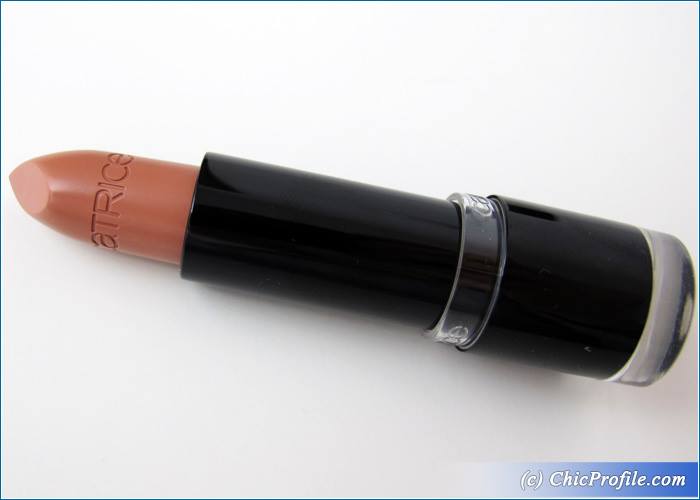 Where to buy:
Romania – Now @boutique-produsecosmetice.ro, @emag.ro and local drugstores like Prestige Boutique (blv Iuliu Maniu, nr.59 Bucuresti)
International – Now @kosmetik4less.de
Catrice #240 Hey Nude Ultimate Colour Lipstick (€3.95 / 19.50 Lei for 3.5 g / 0.12 oz) is a light-medium dirty peachy-nude with neutral undertones and a natural shine. It's highly pigmented and delivers a rich color which covers the lips, almost to the point of opacity.
It glides on effortlessly across the lips, being very smooth and creamy with a formula that feels lightweight. The consistency is creamy, but very well balanced, and it will keep lips feeling smooth and soft, while offering a nice feeling of moisture. It provides a natural sheen, nothing too glossy, but just enough to make your lips appear fresh.
Catrice No.240 Hey Nude is a shade that's so close to my skin tone, that I believe I found the perfect drugstore nude lipstick in the end. I like to wear it for a natural makeup look but I will also try and pair it with a smoky eye in the evening.
While the application goes on smoothly, I did notice the creamy formula tends to emphasize a bit the lips lines. I can't say that it actually sinks into lip lines, but because it's a lighter color it will make emphasize lip lines a little bit more than other colors, so please do use a lip care product before and moisturize your lips very well.
The formula is indeed long lasting and I get about 6 hours wear with this color, without being nor drying, nor hydrating. The color wore off without leaving a stain.
Regarding the packaging, I'd have to stay that I do like the black, shiny and simple plastic lipstick case which snaps shut. It looks quite simple but quite stylish to me, considering we are talking about a drugstore packaging.

Enjoy more photos…