Hello pretties!
Catrice is one of those brands that I long for ever since I bought the first products on a trip to Germany more than 10 years ago. Since Catrice became available in Romania I often liked to check out their newness and since I have Prestige Boutique (local beauty drugstore – blv Iuliu Maniu, nr 59) near my place, I'm entering the shop pretty often to see what they brought new. The other week I was swatching some of the new Catrice and Essence lip products and I went home with this gorgeous Catrice No.170 The Wizard Luminous Lips Lipstick. It's a gorgeous, luminous shade that I believe it will complement any skin tone, as I know it looks wonderful on light skin tones like me.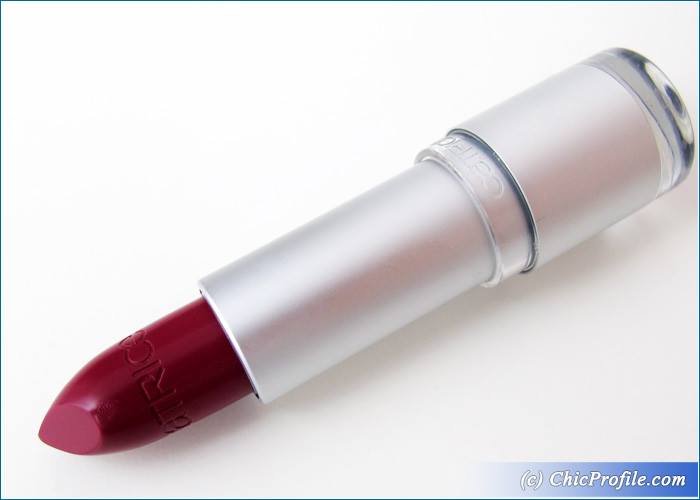 Where to buy:
Romania – Now @boutique-produsecosmetice.ro, @emag.ro and local drugstores like Prestige Boutique (blv Iuliu Maniu, nr.59 Bucuresti)
International – Now @kosmetik4less.de
Catrice The Wizard Luminous Lips Lipstick (€3.95 / 19.50 Lei for 3.5 g / 0.12 oz) is a medium-dark dirty berry-rose with soft violet undertones and a luminous shiny finish. The color is pigmented, has a good color payoff and looks almost opaque on the lips.
It delivers a nice amount of color but is not something that will look very bright, intense and rich. I absolutely love the luminous finish, as it makes lips appear plumped, fresh and fuller. It has the shine of lip gloss, without being sticky or tacky, without settling into lip lines.
The consistency is very creamy and light and it glides on so smoothly and evenly across the lips, that is a real pleasure to apply it. It smooths out fine lip lines and it look good on older ladies as well, who's lips need that extra hydration.
I like the moisturizing feeling it gives me, during and after each application, that I feel like I'm applying a hydrating lip balm. It feels lightweight and smooth on the lips, like I would wear nothing at all.
The color is so pretty, seductive and appropriate for an evening or night time makeup look. Now talking about how long it will last on the lips, I will have to say that I usually like to wear this color on top of  Essence Honey Berry Lip Liner (review, swatches) as they go so well together, not to mention the lip pencil makes a great base. Yesterday I wore this color again and I got about 5 hours wear (with eating and drinking) while I still had a glossy gorgeous color, that didn't sink into my lip lines or migrate.
I do have one mention and small complain that I would like to make, regarding the packaging. When I opened the lipstick for the first time, it left a dent on the product, considering the consistency is so creamy and soft that it made the lipstick bend a little bit so it touched the ends of the packaging.
Enjoy more photos…