Hello pretties!
Catrice Absolute Nude Eyeshadow Palette was released a few years back and I admit I'm ashamed I never got the chance to purchase it all this time. I'm a lover of nude shades and palettes so this one was an Absolute Nude Must but I had so many other nude and naked eyeshadow palettes that kept me busy. Anyone who calls himself a fan of the nude and natural shades I'm sure it owns at least one edition of the famous UD Naked Palette but since I'm obsessed with colors like these I went one step further and purchased even a high-end edition, YSL Nu Couture Variation 10 Color Palette (review, swatches, photos). Catrice is a drugstore brand so of course the quality can't be compared but for those who can't afford or just don't want to spent so much money on a high-end nude shades palette they will definitely find a few good dupes here.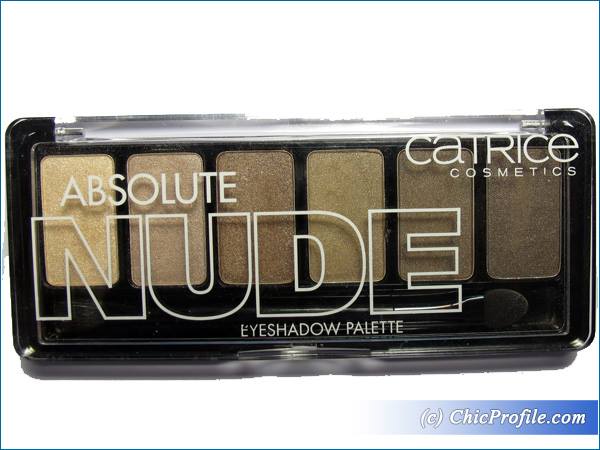 Availability
International – Now at DM drugstores and online @kosmetik4less.de
Catrice Absolute Nude Eyeshadow Palette (€4.95 for 6 g/ 0.21 oz) is a six nude shades eyeshadow palette. Catrice goes from light to dark tones in this palette and has chosen very well shades for a day, natural makeup look which can be later on easily transformed into a nigh time makeup by easily intensifying the shadows.
Six trendy longlasting nude shades that suit anyone and any occasion. Silky and smooth texture with different effects raging from matte to shimmer to metallic. All shades can be combined easily. With double-ended brush from easy application.
What I found strange about this palette is that there are not matte finish shades, all of them are a bit shimmery or with a satin finish which will probably make it a second option for those who prefer wearing a classical nude matte shadows during the day.
All the shades apply with ease, they glide smoothly across the skin, easily blendable but somehow the formula feels a little bit dry and chalky. Every shade adheres well onto the skin, especially applied over an eyeshadow primer (I used TFSI or UD primer potion) but they do have a decent color payoff even without one.
Considering it's a drugstore product the pigmentation is pretty good, as they deliver a nice amount of color and a shimmering finish. They are long lasting colors and they can keep your makeup in place for the entire day without needing any touch ups. I usually find myself after 10 hours wear with this palette that the shades haven't faded a bit for after 10 or 12 hours wear I can notice the difference which makes Catrice just a drugstore brand, but a pretty good one considering the price and quality of its products.
It comes in a slick and slim rectangular plastic case with a transparent lid which provides an easy view to all the shades and inside you'll find a duo applicator with a sponge eyeshadow applicator on one side and a blending brush on the other. It's almost half the size of the original UD Naked Palette and a plastic lid that snaps shut.
Don't forget to check out Catrice Fall Winter 2015 Collection (info, photos) as there will be a new Catrice Chocolate Nudes Eyeshadow Palette (€4.99)which will be part of the permanent collection.
Enjoy more photos…
Catrice Nude Absolute Eyeshadow Palette Swatches (without primer)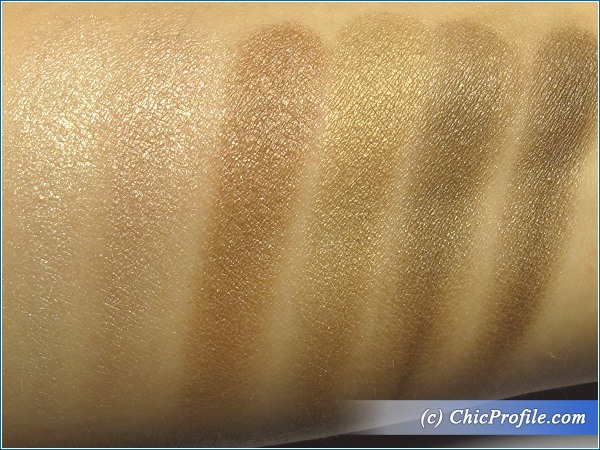 Catrice Nude Absolute Eyeshadow Palette Swatches over Too Faced Shadow Insurance Primer