Hello cuties!
Really? Can you tell that I'm currently obsessed with Urban Decay Vice Lipsticks? How? 🙂 Well…I was warned that 100 lipstick shades in six different finishes are coming our way this season but I didn't dare to believe they were all gonna be so irresistible. It all started with a tricky invitation by Urban Decay to spend an afternoon in the company of the new 100 shades, while I'd get a makeover and a new hairstyle. I got home that day baring my Urban Decay goodie bag and I didn't even know the addiction was about to settle in soon.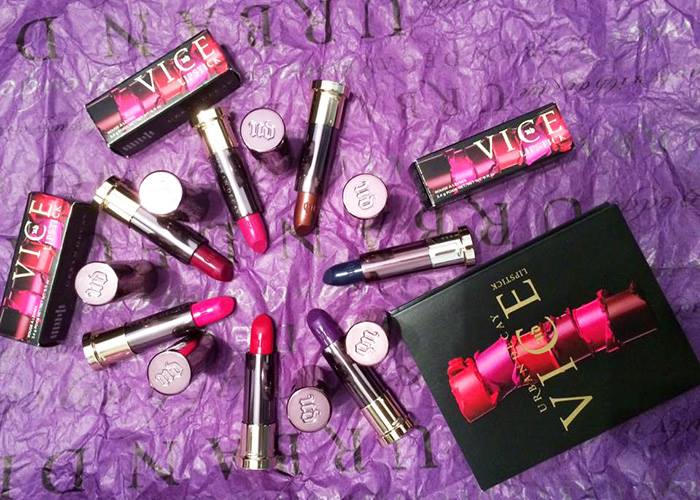 Where to buy:
Romania – September 2016 exclusively at Sephora in Vitan, Baneasa, Promenada, Feeria, Afi Palace Cotroceni, Magheru and @sephora.ro
U.S. – Now at Sephora, Nordstrom, Macy's, ULTA, @urbandecay.com, @beauty.com
UK – Now at House of Fraser, John Lewis, Harvey Nichols
Two shades of Urban Decay Vice Lipsticks (98.00 Lei / $17.00) in Pandemonium and 714 that I got to wear for a few days, along with swatches I took that were enough to make me wanna crave more intense colors and some cream and metallic finishes.
I badly wanted to cross the pink shades off of my list and I had in mind Crush, Anarchy and Firebird, followed by some edgy colors like Heroine, Perversion and Jawbreaker. Some of these colors are exclusively available to Bucharest Mall Store (and online) so I knew it was time to pay them a visit once I get my salary.
A surprise came to my door right the next day and made my life pink for the entire weekend. I got a new package from Urban Decay Romania and there they were… 3 of the shades I had on my wishlist….Crush, Firebird and Heroine. That wouldn't mean my quest was complete…as I wanted to get more, perhaps so nudes and more classy colors?!
Well….yesterday I did some shopping at Sephora and I brought home with me only two shades (Anarchy and Conspiracy) as they didn't have such a variety of colors available there. I'll tell you more about them and show it to you up close in a future article. I'm just gonna have to return to a particular store where most of Urban Decay Vice lipstick colors are available (if they are not sold out by now) and get me that Perversion and Jawbreaker at once.
Once I start…it seems so hard to stop…they are absolutely irresistible and the ones with a matte finish, have such a long lasting formula, not to mention they stain my lips so I get a few extra hours of color (some of them turning from purple to pink…just perfect for me).
I also got a sample card of eight shades, courtesy of Urban Decay Romania so I'm gonna have to check out the remaining 4 shades that I haven't go to test yet and get back to you with individual reviews.
Photos were taken with my iPhone so please excuse the poor quality.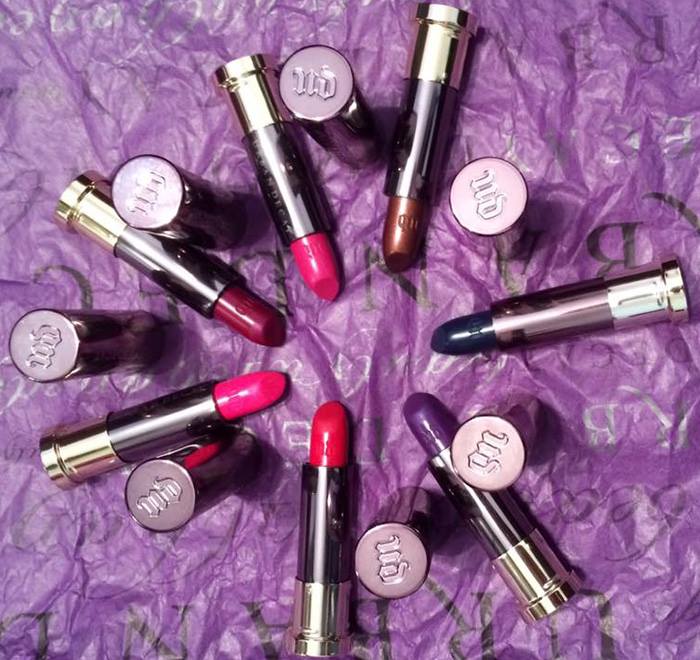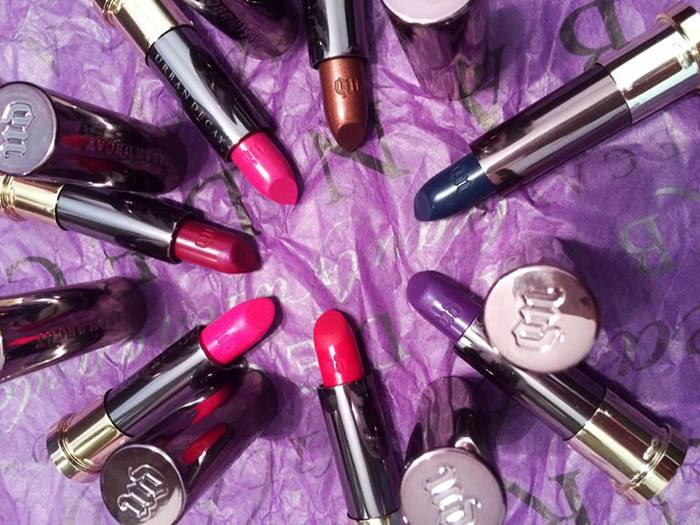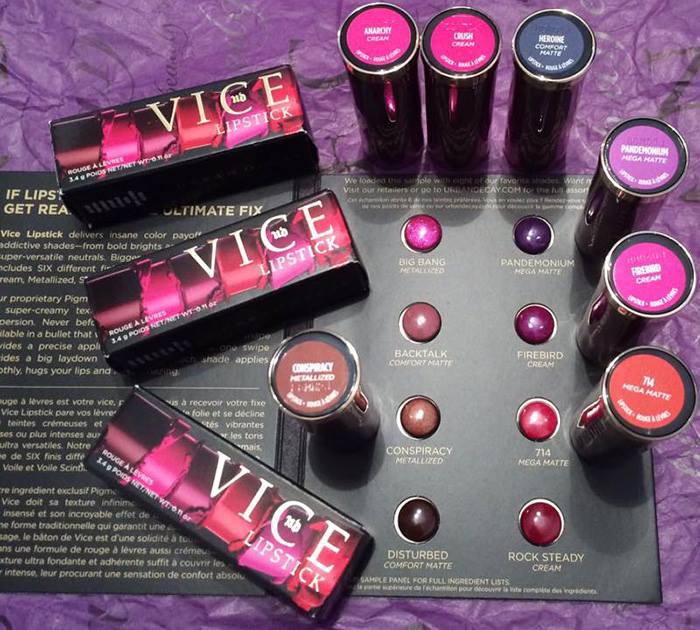 I'm dreaming of a huge Urban Decay Vice Christmas Tree this year. 🙂 I'll try to make it possible…there are 100 shades to choose from.