Hello lovelies!
Finally I got some information on Bobbi Brown Summer 2018 pieces. Here we have two variations of Bobbi Brown Nude On Face Palettes. Each one features eight eyeshadows and two face powders. So we are probably looking at a highlighter and a blush, in nude shades.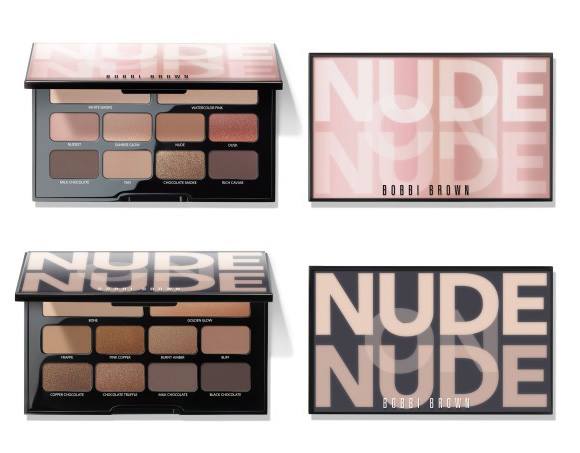 Availability
U.S. Launch Date – June 2018 at Nordstrom, Neiman Marcus, Saks, Sephora
UK Launch Date – probably beginning of July 2018 (need to confirm)
Asia Launch Date – beginning of July 2018
Bobbi Brown Nude On Palettes for Summer 2018
Nude On Eye Palettes reflect the brand philosophy gathering nude shades that naturally adapt to the skin and emphasize the natural beauty. There will be new shades as well specially featured for this launch.
The new Bobbi Brown Nude On palettes come in two variations. Rosie Pink features mostly rosy nudes that give a gently effect. Bronze Nude palette gets you in a stylish mood and is more appropriate for evening and special looks.
Both palettes have eyeshadows with four different types of textures. I personally love when a palette offers as multiple options in terms of textures. Sometimes I like to use only matte finishes and these are pretty useful as transition shades.
Obviously I like a bit of satin or shimmer but you also need some mattes to blend them out. 🙂 If you are a fan of a nude makeup look then I'm sure you'll check these ones out when they launch.
On the other hand, I must say the packaging with those big Nude On letters resembles a bit the Estee Lauder palettes. 🙂 There brands are from the same family so they do have something in common.
Ups, I almost forgot to mention they will be both release as a Summer 2018 limited edition. Will these sell out fast? 🙂
What do you think about these new Bobbi Brown Nude On Eye Palettes? Are they your thing or are you just getting tired of nudes?