Hello beauties!
I teased Bobbi Brown Capri Spring 2018 Collection last month on Instagram. Bobbi Brown Spring in Capri is a new and limited edition makeup line inspired by the Italian Capri island. I don't know if you ever been to Capri but it's a magical place. The sea is wrapped in the sunshine while the sandy beaches looks so sparkling. It's absolutely beautiful in the summer and Bobbi got inspired by it.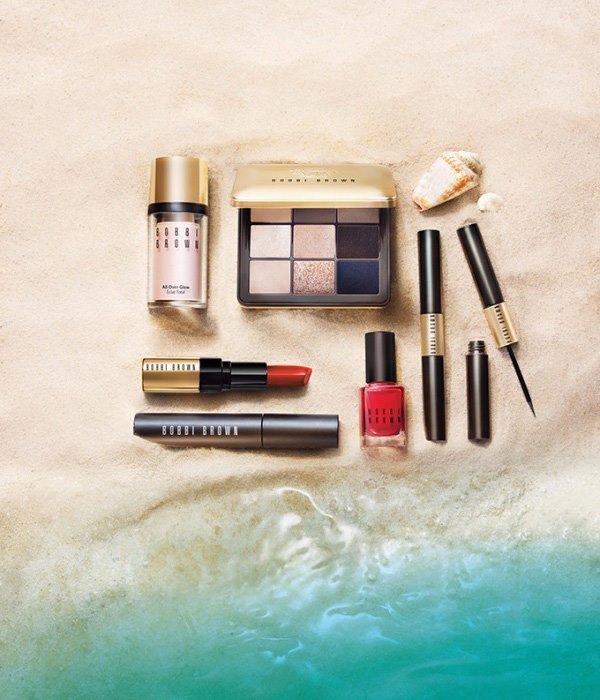 Availability
U.S. Launch Date – March 2018 at Nordstrom
Japan Launch Date – 16 March 2018
Bobbi Brown Capri Spring 2018 Collection
The collection doesn't offer too many items and they are limited edition. Bobbi Brown Capri Nude Eyeshadow Palette features nine shades as is the star product of this collection. From silky smooth eyeshadow to cream and rich navy, this palette looks more than classy. If it weren't for that pop of navy blue I'd say I've seen this combination of shades before. It's a limited edition though.
Dual End Long-wear Liquid Eyeliner will be available in two color combinations inspired by the resort of Capri Island. The first combination is between azzurro an auro, which means a blue sky and golden shades. The second one is chocolate and bubbling wine color.
Not missing from the collection a limited edition Nail polish shade in No.01 Pomodoro, a dramatic red.
Last but not least is the product I'm most interested in. Bobbi Brown All Over Glow, a beautiful liquid highlighter in a rosy glow hue.
This is just one of the upcoming Bobbi Brown Spring 2018 launches. Coming up in January 2018 is the Extra Glow Collection along with the new Skin Long-Wear Weightless Foundation. I'll be blogging about these two launches later today so keep refreshing the homepage. 🙂