Hello beauties!
I put together for you a post with the Best Black Friday 2018 Offers that will be available from 23 to 26 November. Some retailers have started the Black Friday sale earlier so the offers are available to shop now!
Most of the retailers I choose are shipping worldwide so you can buy these hot deals regarding of your country or residence. Make sure you are getting an early scoop on what products are listed for this event and prepare your wish list.
Many of these retailers are offering free world wide shipping, usually for a minimum purchase so it's definitely worth checking them out.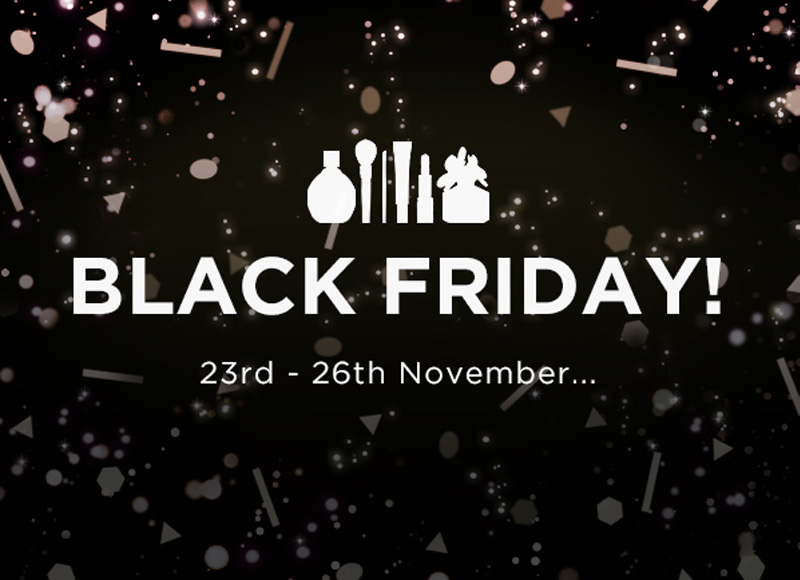 Best Black Friday 2018 Offers
I've got you cover for this Black Friday 2018 sale so don't forget to mark you calendar! Many of these retailers will upload new offers during the Black Friday 2018 sale. So make sure you are refreshing your page and visit them everyday during the event.
I'd also advise you to compare offers between retailers. While sometimes purchasing directly from brands can be cheaper, others offer free world wide shipping or combo deals. You can even get gifts with purchases from some of them so is not something to be missed.
If you know of any other cool deals that are listed for Black Friday 2018, do let me know and I'll update this post. 🙂 Have fun shopping Black Friday 2018 Offers!
You get up to 60% OFF on this event until 26 November. Let's check out the beauty deals and don't forget that you get international shipping.
Shop Daily Wow offer now and get 50% OFF on selected items every day for this entire week. Sephora offers different makeup sets and discounts for any budget out there. You can get Makeup Black Friday Sets for under $15.00, $25.00 or $50.00 from all of your loved brands.
Discount will be up to 20% off site-wide, using the code SELFCCE. This means you get 20% OFF to makeup, skincare, designer items, fashion and everything on the website. The code is valid between 21 – 26 November 2018. They offer international delivery so enjoy the offer!
Macy's offers Black Friday Doorbusters for under $10, $15, $25 and $50. You get to choose from a variety of beauty products. Here are just a few examples.
Up to 50% OFF designer collections and luxury and styles. Free shipping worldwide on orders over £200.
Get up to 60% OFF designer selections and up to $150 OFF women's denim using the code DENIM2018.
Bloomingdales currently offers 25 off every $200 you spend on select items and save up to 50% off on select items online and in store. Check back tomorrow for more cool offers!
The offer starts with Women's & Men's 50% OFF Designer Sale. $50 off $200 using the code THANKFUL.
There's an active designer sale now offering up to 50% OFF.
There are quite a few offers active now on Cult Beauty. Remember you get FREE UK shipping on orders over £15.00 and they also deliver Internationally. You will get 40% OFF on most makeup items but also great deals like:
Escentual will start the Black Friday 2018 sale on 23 November, offering makeup, fragrance and skincare deals. They are offering 50% OFF for brands like Guerlain, Versace, Clarins, Benefit and more.
Exclusive alert announces a further 10% off site-wide with the code BLACK10. They are offering FREE UK delivery over £30 purchase and they do ship world wide.
Starting 19 November you get 20% OFF selected items when shopping at Debenhams. On beauty, skincare and fragrance you get 15% OFF, while women and men's boots are half priced. On women's wear, kids, home and other departments you get 30% OFF. Let's better look into the beauty deals.
The sales on Feel Unique start on 19 November with new promotions each day. Up to 30% off selected lines + free gift worth £100 + limited time beauty deals. They offer world wide shipping!
Starting with 12 November you get 30% OFF across site, but they've updated new cool offers.
You can get up to 30% OFF on beauty, makeup, skincare and fragrances.
The First 250 customers save 20% on your order, everyone else saves 15% using code HURRY. Exclusions apply! This is a deal that went live on 19 November but it will be topped up with other cool offers soon. You get FREE World Wide Delivery with Look Fantastic.
Buy one get one half off will be their Black Friday 2018 on all products. They offer FREE UK delivery on orders over £40.00 and International delivery costing £5.00.
Asos offers 20% OFF sitewide with International delivery. Happy fashion shopping!
You get 40% OFF selected lines with new promotions every day. Charlotte has a bunch of skincare kits as well that you can get them now with 40% OFF.
Between 19 – 27 November you can enjoy the offer of FREE Scent of a Dream fragrance:
FREE Scent of a Dream 30 ml if you spend minimum £75.00
FREE Scent of a Dream 50 ml if you spend minimum £100.00
FREE Scent of a Dream 100 ml if you spend minimum £150.00
Enjoy 25% discount on full size skincare. The Black Friday event ends on 26 November.
This is the surprise of the party I may say. While the other retailers are competing in offers, Harrods traditionally dodges the chaos and keeps its prices the same. I haven't heard anything about the Harrods Black Friday 2018 sale yet, but I do know some brands like Huda Beauty, Foreo, Givenchy, Shiseido, Laura Mercier and Bobbi Brown are hosting special events in their sectors. It's definitely worth checking them out!