Hello beauties!
Yves Saint Laurent launches this spring a new Premium Skin-Care Collection in which saffron, often called "red gold" is the key ingredient. The new YSL Premium Skin-Care Collection is actually an anti-aging line which will include three products.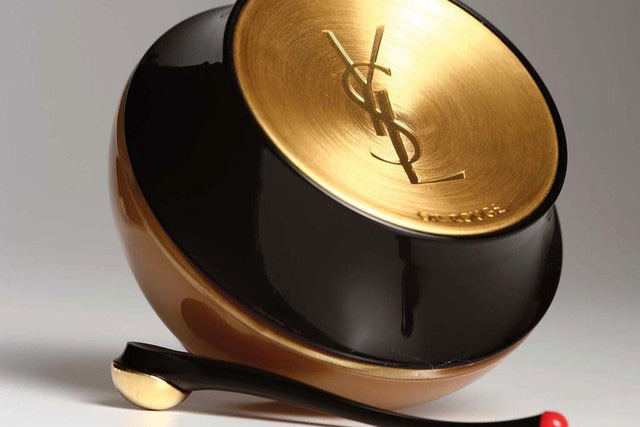 Due to its color and hefty price tag, saffron is often called "red gold." The rare spice is a key ingredient in Yves Saint Laurent's new premium skin-care product, dubbed Or Rouge.
But it's not just any saffron strain, explained Stephan Bezy, international general manager of Yves Saint Laurent Beauté at L'Oréal. It comes from high in the Atlas Mountains of Morocco, a country with historic links to the founding couturier himself, since that's where Saint Laurent gleaned inspiration. Saffron pistils from crocus flowers grown there contain a high concentration of a unique glycan known as crocin.
Glycans play a leading role in skin's cell communication and metabolism, plus contribute to tissue structure and architecture. Their quantity diminishes as people age, causing skin to lose substance and the deterioration of its supporting architecture.
Availability
U.K. Launch Date – early February 2014 at Harrods and online @harrods.com
U.S. Launch Date -mid March 2014 @yslbeautyus.com
International Launch Date – April 2014
China Launch Date – September 2014
YSL Skin-Care Collection Spring 2014
The new anti aging line will work on fine lines, wrinkles, lack of firmness and dullness but also on other signs of aging.
YSL Or Rouge Cream – New – $420.00 for 50 ml
YSL Or Rouge Eye Cream – New – $240.00 for 15 ml
YSL Or Rouge Lotion – New – $150.00 for 200 ml
source: wwd.com