Hello pretties!
Specially for the Holiday 2015 season Viktor & Rolf presents its new edition of Bonbon Swarovski fragrance. I've always been crazy in love with this perfume, even from the moment I first heard about its launch, just because it's impossible to resist such a cute and feminine pink bow shaped bottle. If the temptation wasn't strong enough so far, now the limited edition Bonbon Swarovski women fragrance is absolutely irresistible. All I want for Christmas is youuuuu Viktor & Rolf Bonbon Swarovski so please tell Santa that I've been a very good girl this year. 🙂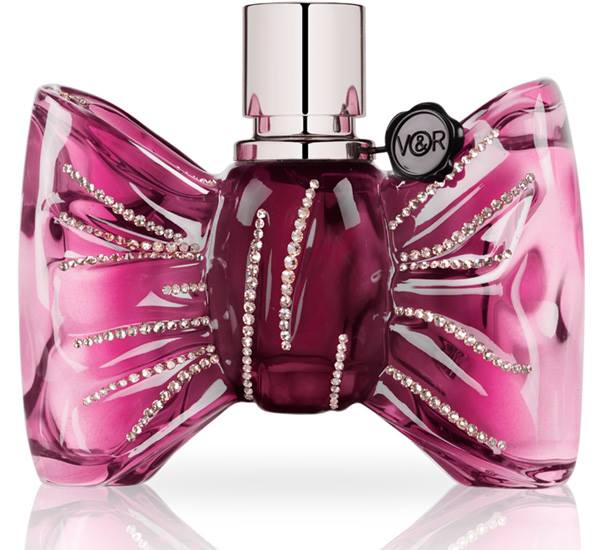 Availability
U.S. Launch Date – Now at Neiman Marcus
Viktor & Rofl BONBON Swarovski Perfume – New & Limited Edition – $175.00 for 50 ml / 1.7 fl oz
Indulge in Viktor&Rolf Bonbon this holiday. Sculpted to perfection, the delicate lines of Bonbon's signature couture bow are now glistening with Swarovski® Crystals. Experience the delectable scent of Bonbon in this luxurious limited edition bottle.
Fragrance Notes:
Top Notes: Mandarin, Orange, Peach
Heart Notes: Caramel, Orange Blossom, Jasmine
Base Notes: Guaiac Wood, Sandalwood, Amber, Cedar