Hello pretties!
Last week for my B-day I received Victoria's Secret Shiny Kiss Flavored Gloss in Love Berry from my best friend as she knows how much I love pink lip glosses. I've been wearing this shade a couple of times since I got it and I will definitely pair it with other lip products.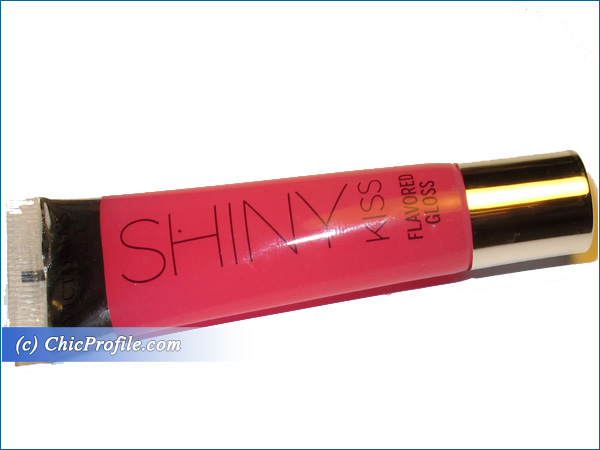 Availability
Now @victoriassecret.com
Victoria's Secret Love Berry Shiny Kiss Flavored Gloss ($9.00 for 13 g/ .46 oz) looks like a bright delicious pink in the tube but swatched on my hand it look like a sheer sweet pink while on my lips looks very sheer and I didn't change my lip color.It's true that it doesn't have a good color payoff but it gives your lips an amazing glossiness and that beautiful effect of wet lips. It can be applied over any lipstick without changing its color. The formula is a bit thick and jelly like, not sticky at all and it doesn't feel  heavy on the lips.
I wish I could see some of that pink color transferred to my lips but nonetheless I like the effect of fuller and healthier lips given by this gloss. It doesn't have any glitter or shimmer just pure intense shiny and it doesn't settle into lip lines. It smells delicious, almost too delicious I can say 🙂 and it has a scent similar with sweet strawberries.
I was pleasantly surprise to see that this formula lasted on my lips more than my typical glosses did and that glossiness didn't even disappear after I drank a cup of tea. My lips felt incredibly moisturized from beginning to end and this gloss is a product that I'll be wearing in my bag all winter long.
Love Berry comes in a transparent squeezable plastic tube with slanted plastic applicator which I can't say is among my favorite ones. I prefer doe-footed applicators when it comes to lip glosses or lip lacquers.
Love Berry is a sheer natural shade that will complement any skin color either if you decide to wear it on its own for a natural look or layered over your favorite lipstick shade for an extra glossiness.
Enjoy more photos…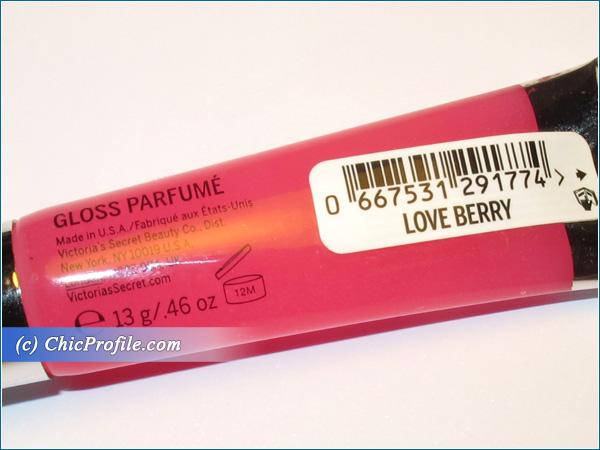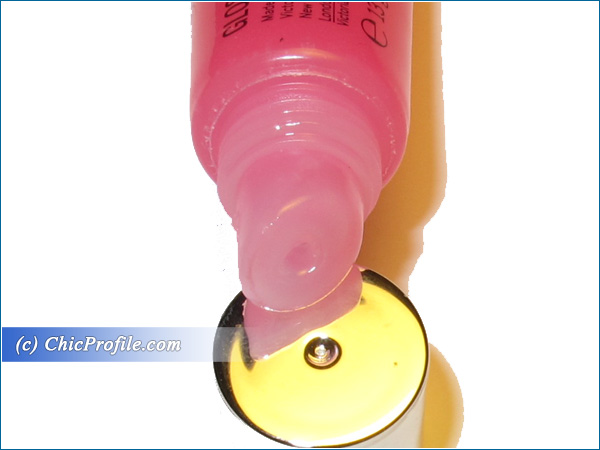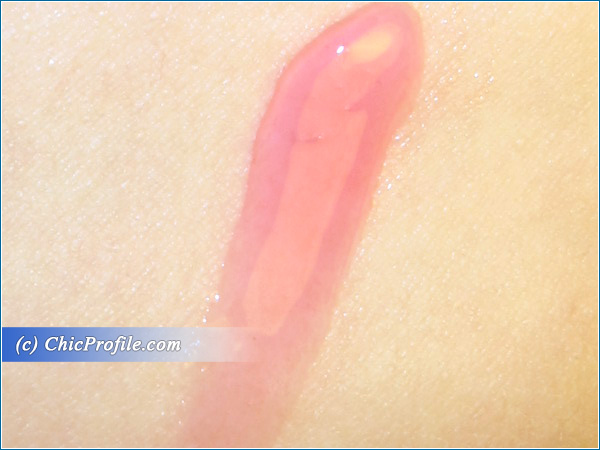 Victoria's Secret Love Berry Shiny Kiss Lip Gloss Swatch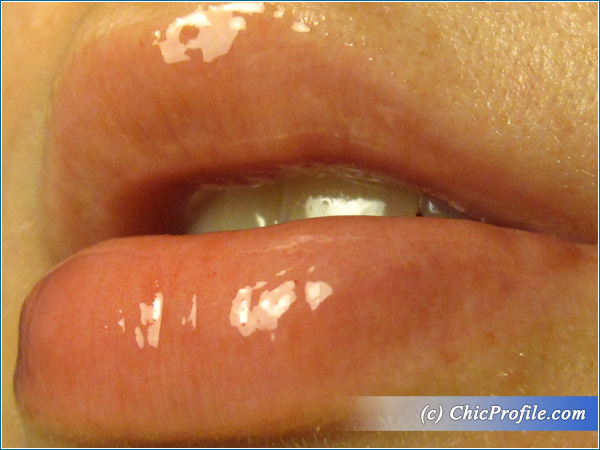 Victoria's Secret Love Berry Shiny Kiss Lip Gloss – Lip Swatch (without flash)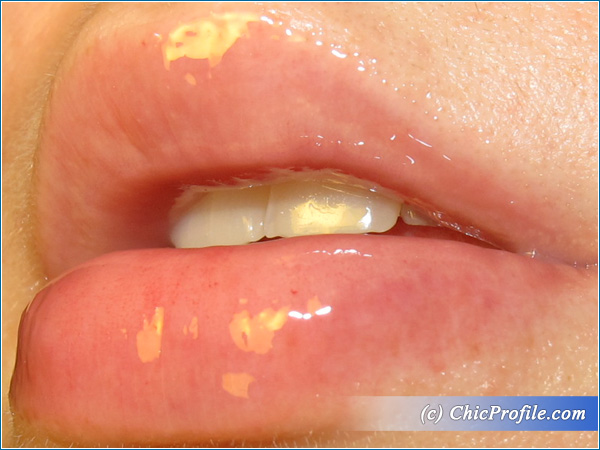 Victoria's Secret Love Berry Shiny Kiss Lip Gloss – Lip Swatch (with flash)

LEFT: Bare Lips – RIGHT: Victoria's Secret Love Berry Shiny Kiss Lip Gloss – Lip Swatch
I hope you enjoyed this review and if you have already used some of Victoria's Secret lip glosses I would love to hear your opinion. 🙂