Hello beauties!
You know how much I love lip glosses…I adore their shine and how they plump up the lips, but I've always had a weak spot for Victoria's Secret Flirt Beauty Rush Color Shine Gloss. For a day to day makeup look I prefer lip glosses in peachy or pink shades with a semi sheer color. One of my latest favorites is the new shade in Flirt, one that I purchased a couple of months ago in London.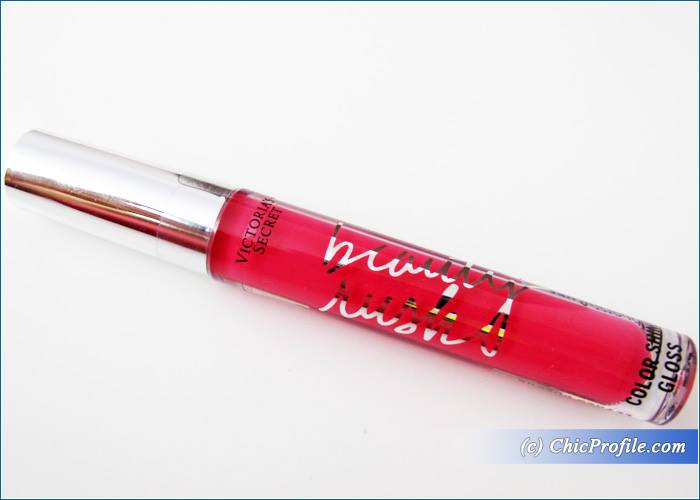 Where to buy:
U.S. – Now at Victoria's Secret and online @victoriassecret.com
UK – Now at Victoria's Secret Stores
Victoria's Secret Flirt Beauty Rush Gloss ($10/£8.00 each or 2 for $15 / 4 for $20 contains 3.1 g / .11 oz) is a medium raspberry pink with cool undertones and a super glossy finish. It has medium opacity when applied on the lips while it still offers a sense of luminosity.
The formula has a sweet scent but a slightly sweet taste as well. It feels very light, smooth and comfortable on the lips. It glides effortlessly across the lips, delivering a flush of color in a single swipe. The formula is non sticky and non tacky. It doesn't sink into lip lines, on the contrary it makes them appear fuller and plumed, due to the high shine effect.
I like to wear Victoria's Secret lip glosses even when my lips feel a little bit dry as the formula instantly smooths out lip lines and gives me a feeling of comfort.
I got about 3 hours wear with this color without leaving a stain behind. Whenever I'm wearing this color and I'm eating or drinking, it slowly fades away from my lips, but not completely so after a meal I still have a some of that shine as well.
Enjoy more photos…