Hello beauties!
The wait is over so Urban Decay Full Spectrum Eyeshadow Palette is currently available on the official website for all beauty junkies members. I'm absolutely mesmerized by this palette as it has all the colors for a bright and bold makeup look. I may not be so much into green and blue shades but there are definitely some pinks, purples, gray and other shades that I'm sure I'm gonna enjoy when I'll be using this palette.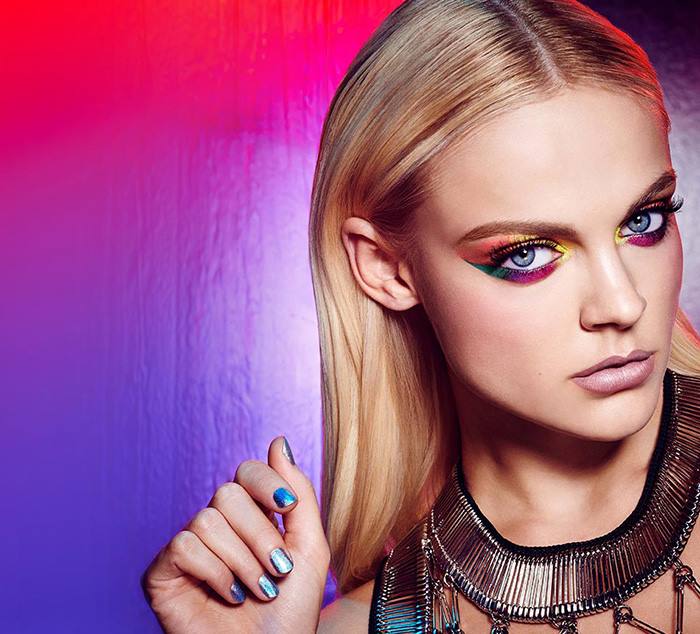 When color is your drug of choice, you know where to get the good stuff. Satisfy your color addiction with Full Spectrum, a limited-edition set featuring 21 shades of our iconic Eyeshadow (the most ever in any UD palette!)—from bold brights to matte white.
We organized the shadows by color family, creating a rainbow of ombré trios: pinks, oranges, yellows, greens, blues, purples, and even a wildcard row that goes from white to black. The end result? A palette that not only looks stunning, but also delivers tons of options. Create dimensional ombré looks by working within the color-coordinated trios or experiment with multiple shade groups at once. With 18 NEW shades, three exclusives from past palettes, and a wide range of finishes, you'll never run out of options.
In 2015, we launched Urban Spectrum Eyeshadow Palette in limited quantities, and people freaked out trying to get their hands on it. And if you thought that palette was amazing, you'll be blown away by Full Spectrum. This set ups the ante with our BIGGEST, most colorful palette yet! From super-smooth mattes to shimmer-laced shades, this palette has something for EVERY color junkie.
Availability
U.S. Launch Date – 13 October 2016 (Early Access) @urbandecay.com | 26 October @urbandecay.com
Full Spectrum Eyeshadow Palette – Limited Edition – $55.00
Alchemy

– deep fuchsia satin

Gossip

– bright metallic pink with subtle floating pearl

Paranoia

– soft metallic blue-pink

Warning

– deep metallic copper

Seize

– bright metallic coral with subtle floating pearl

Jones

– metallic orange with subtle floating pearl

Midnight Blaze

– black matte with yellow gold pearl

Calavera

– bright yellow matte with subtle floating pearl

Goldmine

– metallic yellow gold

Hundred

– deep metallic forest green

Hatter

– vibrant green with tonal micro-sparkle

Mean

– bright metallic lime green

Minx

– deep navy matte with floating tonal pearl

Blindsided

– bright teal blue matte with floating pearl

Metamorphosis

– vibrant periwinkle blue with micro-sparkle

Delirious

– deep plum matte with subtle floating pearl

Sketch

– metallic medium purple

Faded

– lavender with gold shimmer

Platonic

– black matte with iridescent glitter

Iced

– oyster silver with shimmer

Bump

– white matte
Enjoy more photos…