Hello beauties!
I knew I wanted Tom Ford Night Sky Cream and Powder Eye Color so badly since I saw the visual of Tom Ford Noir Holiday 2015 Makeup (info, photos). The brand is not available here so I knew it will be tough to find someone who will ship me the product, but I knew how much I wanted it so my search began. Tom Ford Night Sky (01) Cream and Powder Eye Color is a limited edition release part of Tom Ford Beauty Noir Collection (info, photos). When I was in London, back in November I wanted to get it but since the holiday 2015 collection was not released yet, I was just happy to take a look at the other Tom Ford makeup products and do some swatches and testing.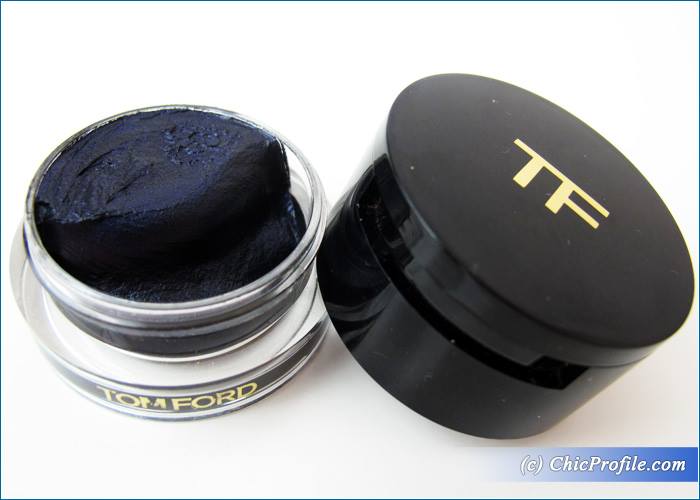 Availability
U.S. – Now at Nodstrom, @tomford.com
UK – Now at Selfridges
Tom Ford Night Sky (01) Cream and Powder Eye Color ($66.00 for 0.31 oz.) is a duo product which delivers a full size powder eyeshadow and cream eyeshadow. They can be used together for a more intense effect, or separately in combination with other shades.I will just tell you about the Night Sky Cream, which was the product I was really interested in and tested and wore it in different kind of ways. Even for the New Year's Eve party I used Tom Ford Night Sky Cream for my makeup look. I think this is such a versatile product that can be used and combined with all kinds of different makeup items.
I personally used it so far in 4 ways:
As an eyeshadow base for a powder eyeshadow. I like to use Night Sky to intensify and darken any other powder eyeshadow. It works better combined with Night Sky Powder Eye Color.
I choose to wear it on its own, as a creamy eye color with a subtle shine.
Paired with MustaeV Clear Glazing Lip Gloss (review, swatches) for a gorgeous glossy wet look effect.
As a gel liner
Tom Ford Night Sky Cream Color is a dark navy blue with fine shimmery particles and a pearl finish. It looks very pigmented and intense, but you can blend it and sheer it out to a semi-opaque coverage. It has quite a creamy, yet thick, formula which get applied with easy but without looking evenly. It is easily blendable and feels quite emollient, so if you want a totally opaque coverage you'll have to layer the color.
You'll have to be a little bit patient when layering the color, as it might look a little bit streaky and uneven in the beginning but with two layers you will get an intense, pigmented and opaque coverage. Once the color dries down, it's long-lasting, won't fade or crease for hours on end.
I'm usually not into blue eyeshadow of any tone but I was so curious in trying out this one, as the dark navy blue hue just seemed so mysterious and sexy to me, and as I said in the beginning, I was mesmerized by the makeup look in the promo photo.
I had over 10 hours wear with this formula, without seeing the color fade or crease. It lasted beautifully on me even when I went dancing in the club and you know how the temperature there can get and how an eye makeup product that is not high quality can ruin your entire makeup look within an hour. Well it was certainly not the case with this one, even though it's a creamy product, it' was indeed long lasting and quite easy to remove, once I got home. 🙂
Enjoy more photos…