Hello beauties!
MustaeV Pink Color Powder Starlight has been sitting in my makeup stash for a few months now so it was about time to review it. Why now?…because I admit…is not a product that I reach out for on a daily basis so I wanted to try it out with different products and formulas, before I'll share more details with you guys.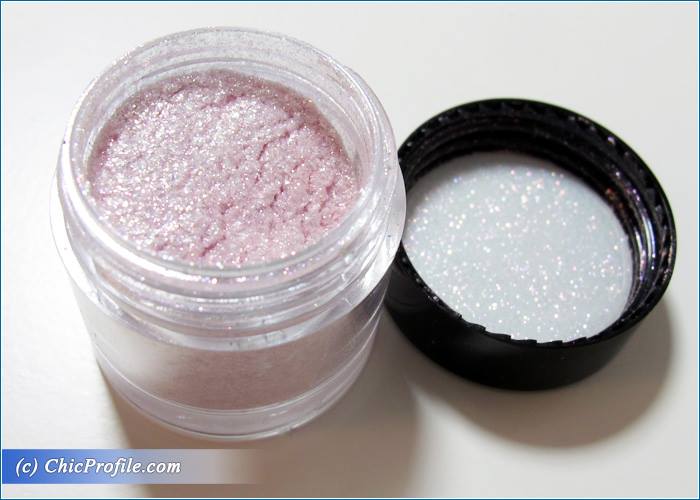 Where to buy:
U.S. & Worldwide – @mustaevusa.com (15% Discount using discount code: chicprofile), @mustaev.co.kr (International Shipping)
MustaeV Pink Color Powder Starlight ($18.00 for 2.5 g) is described as a sparkling and colorful glitter pearl powder that has dazzling and distinct characteristics, like the stars of the night sky. It's a light and luminous silvery pink glitter with silver and golden reflexes. Depending on the angle the light hits it emits different iridescent luminous colors so you can never have enough of this as it constantly changes its color.