Hello lovelies!
I've been meaning to write this post for a long time now, but I kept postponing it with every new MustaeV makeup product I tried, hoping at least one of them will stop me from confessing the truth. I Hate MustaeV! There it is…I said it, finally after more than one year of trying out and using their products. You've seen me wearing MustaeV in mostly every makeup look that I've done, you read my reviews and not one week passes without testing out a new MustaeV product but I never actually told you how I truly felt inside until today.
Well, MustaeV, you can't stop me from telling everyone how I feel about you as a brand and especially about your products. There will be silence no more as over the past year and a half since I met you I've gather evidence to support my case so nor you or anyone can convince me otherwise as much as they want.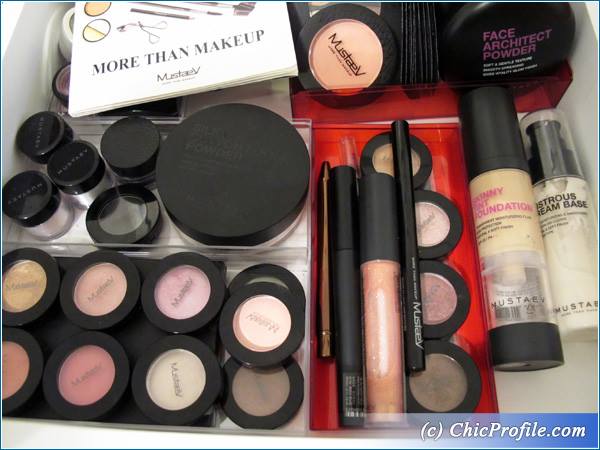 Here's my story, until this very moment when I decided it's time to lay everything out in the open so anyone who dares to purchase and wear your makeup will know what they are getting into.
I don't know if you remember but we met back in January 2014, when you introduced yourself to me and started talking about the world of makeup and slowly you allured me into testing and trying out your products. I didn't know back then but I surely know today I was mesmerized from the first time I ever opened a MustaeV package…everything began at that moment and continued every since.
What you've done to me is beyond imagination, no other makeup brand made me feel this way about their products so I have to admit today that I'm beyond recovery. I'm addicted to your makeup products! You knew this will happen right from the start and you never warned me, as I believe it was your plan all along.
I'm so angry right now when I'm writing this and I wanna tell you once again I hate you MustaeV so take a closer look if you dare and read my reasons, analyze them if you will and feel guilty afterwards.
Which seemed to be an innocent encounter with my first MustaeV products, turned deadly in time and there's why:
It all started with a simply beauty blogger discovering a new makeup brand. Therefore, I hate you because your eyeshadows are the best I ever tried. I didn't find one single shade that I can say it has a bad formula or that's chalky or drying. While I began to try more and more of your eyeshadows I was hoping I will find the one that I can finally say that I don't like, and I don't mean I don't like its color because that's subjective, I wanted to find the "black sheep", the one that I could trash, but you wouldn't let me. I have 18 MustaeV Eyeshadows now and I love them all. I hate you because you created so perfect eyeshadows that it makes me feel guilty when I don't use any in my makeup looks. They are so pigmented and long lasting like nothing I've ever seen before. I mean come on, there are brands who release the best eyeshadows out there, but every single one of them is perfect like yours?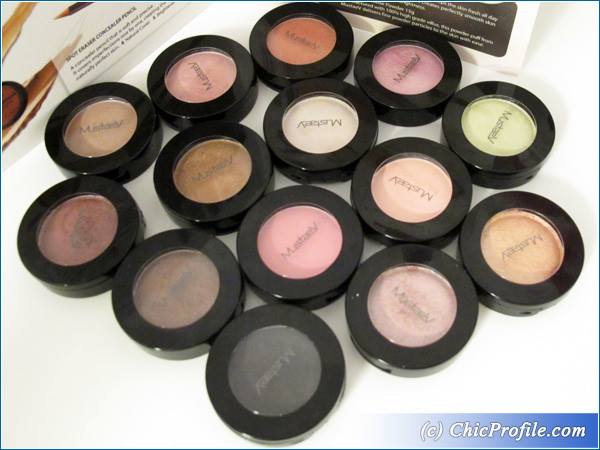 I hate your highlighters, contouring powders and blushes and you know I specially hate your Odd Pink Face Architect Powder (review, swatches, photos) because it's pure desire. From the first time I swatched it and felt its amazing velvety and smooth texture I hold it prisoner on my makeup vanity table for 3 days and kept swatching it with every chance I got just to make sure I was not dreaming and therefore such a perfect blush texture exists.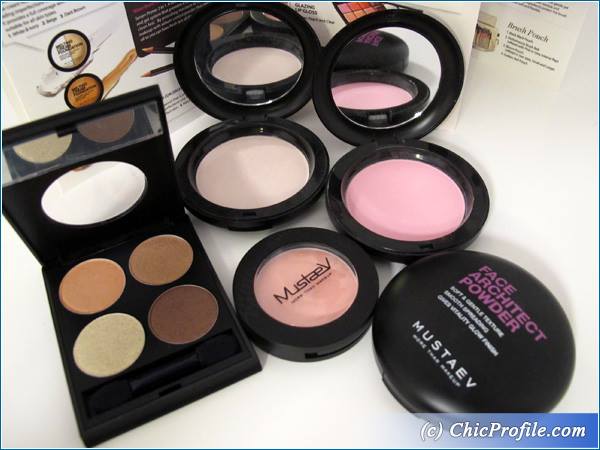 You knew then and there that I was hooked and my addiction was only beginning therefore you had no mercy and you released Golden Peach Glazing Lip Gloss (review, swatches, photos). I hate you everytime I use this gloss for making it so perfect for a natural day to day look, for its intense shimmer that revives any lipstick color but I especially hate you for not releasing more shades of Glazing Lip Gloss. Do you know a lip gloss addict like me needs its dose of hot pink, baby pink, bubble gum pink, peachy pink and the list can go on? Please do something about it and do it fast.
I hate your Lip Cream Pro Palette (review, swatches, photos) as it follows me everywhere. I can't get a time alone with other lipsticks as there it is, right in my makeup bag or my travel case or my luggage everywhere I go. You know I don't like lipsticks, I said it before, I'm a lip gloss girl but this palette changed all that. It's sleek and has all the right shades which can be mixed together right there on its acrylic plate to create a tones of different lipstick colors. Once you get this palette is like having a second shadow, it will follow you around everywhere.
You allured me into trying your Skinny Tint Foundation (review, swatches, photos) as you know how much I like a natural coverage foundation, especially one that lasts so well on my combination skin without that greasy or oily effect. Well, I told everyone I know about you, since the moment you first touched my skin. You make me feel so guilty when I have to test other foundations and keep you in your drawer for just a couple of days but you also almost make me cry when I see your bottle is almost empty. I promise you'll never leave my makeup collection and we'll be together for as long as MustaeV will have you. You made me wanna be faithful to one single foundation and you are the one for me but please understand that is my job to test others as well and I will always return to you, don't be jealous. 🙂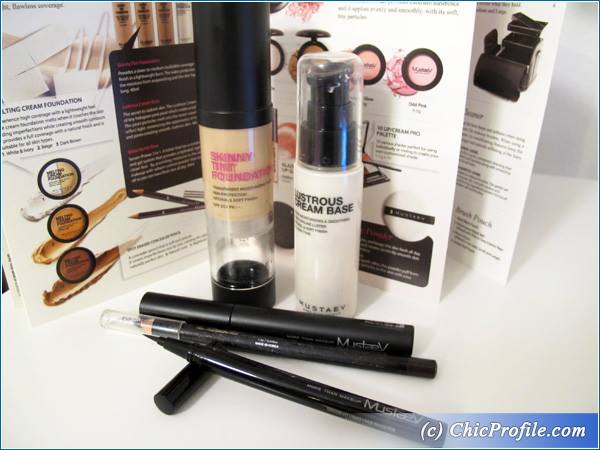 Now, even when I look tired as might haven't had enough sleep or just a crazy busy day… well you MustaeV take care with your Lustrous Cream Base (review, swatches, photos) that everyone won't know about it and even complement me on how fresh and rested I look. You make it all go away within seconds and add luminosity to my complexion, not to mention you make my entire makeup last longer.
While I was fighting my addiction, trying to survive with just the products I got, then again you strike with your Color Moonlight Powders (review, swatches, photos) a multi-use product, great pigments, illuminators, shimmering powder that can be mixed with other products to provide that alluring radiance.
I bet everyone already knows by now the kind of brand you are so I will stop talking about your Silky Sketch Brow Pencil (review) which stole the place of my beloved MAC Lingering Eye Brows Pencil. Do you at least have any idea about my relation with MAC Lingering? Do you know how many times I purchased this product and for how long it has been an important part of my makeup collection? Well I bet you don't, so you can't just come here introduce yourself and change that in one single application. You just can't…but you've already done it so it's useless now. The same thing happened with your Maxi Volume Mascara (review) which from the moment I try it on, simply took over my lashes and didn't let my go to MAC Plush Lash mascara go anywhere near them. You, MustaeV Maxi Volume Mascara have become my go-to mascara for a natural daily look so I'm asking you, what should I do with MAC Plush Lash? What excuse do I find now for letting him sit there, untouched for weeks? Well you deal with it, don't make me find excuses for you.
Today I reached the mountain peek when for the first time I used your Tension Fit Liquid Liner Brush Pen (upcoming review). I'm no good with eyeliner,all my readers already have this figured out, as in my makeup looks rarely you can see me wearing liquid liner. I don't have steady hands and by the time I try to get used to one eyeliner pen, it dries out or ends. Yours? Why is it different? I will tell you a first impression for now and I hope this will not happen again, the next time I will use you. You have that magic in you, I can hear the liquid liner formula while I'm shaking the pen as there's something inside that mix it and keeps the formula fresh so it provides an evenly and smooth application from beginning to end. I couldn't believe how well I did today when in a single stroke I lined my eyes with a continuous line from the inner corner of the lid right towards the end of my eye lid.
Last but not least, MustaeV, you made me hate you as a blogger, because your team is excellent and you always reply to my e-mails within hours and give me all the information I need and then some. You never ignored my e-mails, not once, or found excuses that you are sick, in vacation, being busy at the office or participating to makeup shows and not having time to reply. MustaeV, you are a professional brand from beginning to end, from the first time I met you till this very moment. You offer bloggers support on social media, you are always active, supporting us bloggers by sharing or re-tweeting our articles so other will know what we think about your products. You never once asked me to praise your products, write a positive review or gave me a deadline. Out of respect and professionalism you always asked me to write my thoughts exactly as they were, my true impression and experience after I'm done testing your products. You never showed fear of negative reviews and you always proved that my impression as a blogger matters as you try to improve the quality and formula of your products.
"I HATE YOU MUSTAEV", for being the first brand that made me like you right from the start and with every new product made me appreciate you even more. You got me addicted to your makeup and that's something that I will have to live with for the rest of my life. There's not one of my makeup looks that hasn't at least two of your products included and you make me feel so guilty when I don't do a full face MustaeV makeup as all of your items has slowly but surely became a must have.
You are truly an unique brand and I'm so lucky to have met you but as the word about you is spreading fast I can't help of feeling some jealousy inside as I would love to be the only one who is enjoying your products.
MustaeV, you proved me you are More than makeup and you only need to Touch them against your skin and feel it. You will know why it has to be MustaeV.