Hello beauties!
MustaeV Opal Color Starlight Powder is a gorgeous luminous shade that is versatile and can be used in so many ways in combination with so many colors and textures. It's some kind of pigment, but more with a glitter touch but at the same time without having that gritty texture.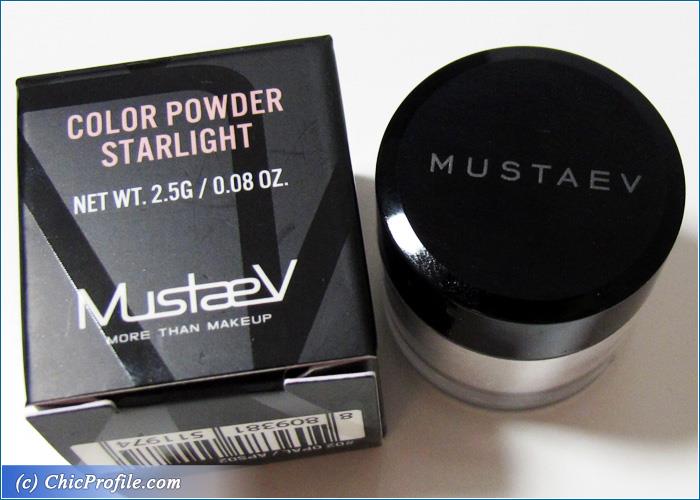 Where to buy:
U.S. & Worldwide – @mustaevusa.com (15% Discount using discount code: chicprofile), @mustaev.co.kr (International Shipping)
MustaeV Opal Color Powder Starlight ($18.00 for 2.5 g / 0.08) is described as a sparkling and glitter pearl powder that has dazzling and distinct characteristics, like the stars of the night sky. It's a light silver pearl with some dark silver particles that gives a different appearance depending on how the light hits. It can look differently when applied on different MustaeV eyeshadows (info, photos) but also on creamy eye shadows. Depending on the lighting pink, blue and various colors produce a lustrous shimmer.It has a good color payoff, especially when applied over a glitter base. It has a very fine, milded texture, unlike the usually glitters and it feels lightweight and comfortable on the skin. It adheres well onto the skin, but I did noticed a fall out during the application.
The color is absolutely gorgeous, it gives a high shine, a luminous finish and can be perfect as a highlighter applied on the cheeks for a night time makeup or just to add luminosity and a pop of sparkle applied on the inner corner of the lid.
This product can be used alone or in combination with other products like powder, lip gloss or creamy eyeshadows to create a glamorous sparkle.
The packaging is pretty simple, a transparent plastic little jar with a black cap. I would have preferred to come with a sift built in so it would be easier to control the powder.
I found that the easiest way to use the product is to place a bit of it in the lid and gently the press the brush to pick up and hold the powder than tap off the excess and gently pat it onto the lid.
Enjoy more photos…