MustaeV Makeup Tips to Get Us through the Season
Are you looking for the latest makeup trends or getting ready for the holidays to make sure it's your most dazzling season ever? Look no further, MustaeV has put together five simple makeup tips to get us through this season's makeup trends and holiday parties.
From neutral shades to show-stopping color, you'll find what you're looking for with MustaeV. We offer a broad selection of products to meet all your makeup needs for any occasion. Our products provide intense pigmentation with great adherence and a crease-free, long-lasting wear to create a glamorous makeup for any occasion.
Experience Flawless Skin!
Impeccable skin that has dimension and is radiant is one of the biggest trends in makeup. Using the right foundation along with highlighting and contouring the skin to accentuate the facial features is key to creating this gorgeous look flawlessly.
MustaeV Melting Cream Foundation
A cream foundation that hides imperfections effortlessly creating the appearance of perfect skin. This full coverage cream can be used alone as foundation or concealer and as a highlighting and contouring cream to sculpt and shape the face. The creamy texture melts when it touches the skin hiding imperfections while creating a smooth and flawless finish. The cream foundation can also be mixed with liquid foundation to increase the coverage or customize foundation shades.
Flirty Cheeks!
Applying blush creates dimension, compliments the facial features and structure along with brightening the face providing a healthy glow.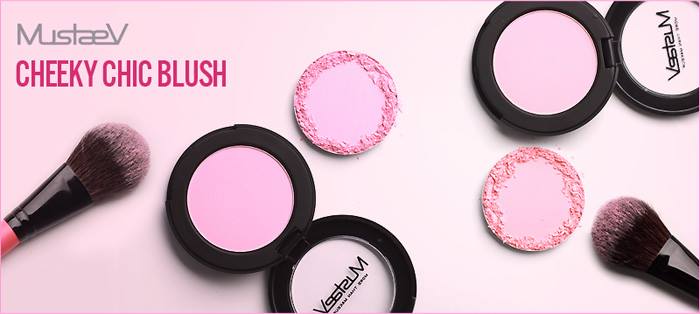 MustaeV Cheeky Chic Blush
A blush that provides excellent adherence and applies evenly and smoothly, with its soft, tiny particles. Using a skin friendly binding system and soft pigments, the soft textured powder keeps the skin from feeling dry. Sebum control powder absorbs sebum and keeps the blush looking fresh all day. Coating pigment protects the color from changing due to external factors.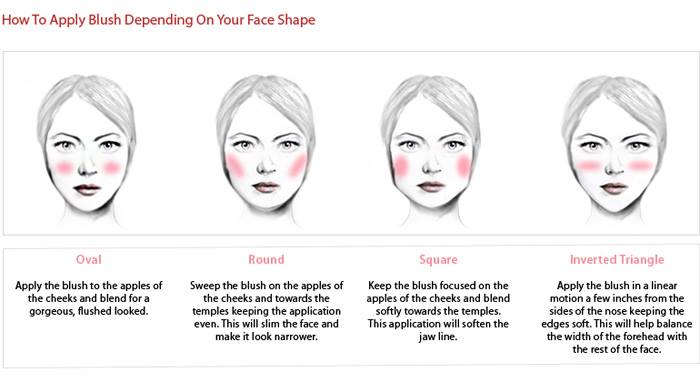 Eyebrows an important feature!
Getting your eyebrows just right makes a huge impact on your appearance and is important as eyebrows frame the face.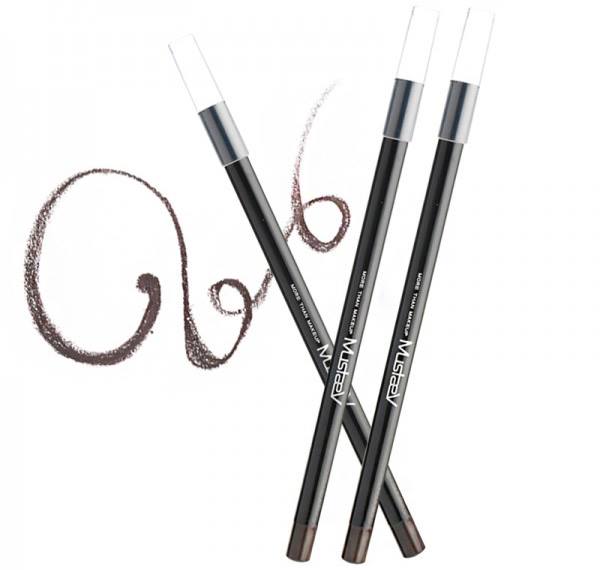 MustaeV Silky Sketch Brow Pencil
A brow pencil to create a natural subtle brow with shape and definition. The compressed powder brow pencil easily glides on with an even and accurate application creating perfectly defined natural brows. The eyebrow pencil provides true color with just a single application and a natural gray-brown color that fills the eyebrow and blends naturally. The compressed powder pencil wears all day so there is no need to touch up since it is long lasting.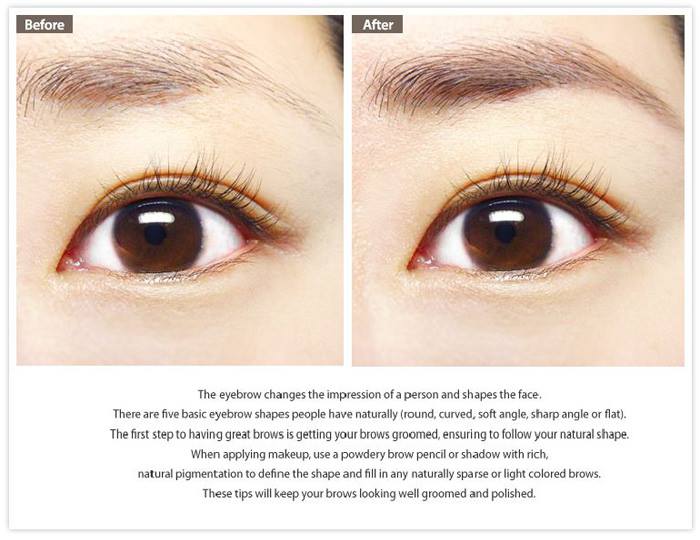 Dazzling Eyes!
Use shimmer to brighten up your eyes or kick your makeup into party mode.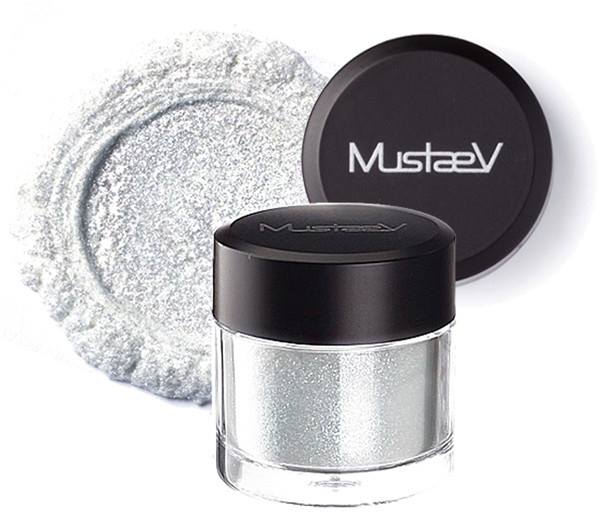 MustaeV Starlight Powder
A sparkling and colorful glitter pearl powder that reflects light and has a dazzling effect. It provides high adherence, endurance, and micro-size, crease-proof glitter particles.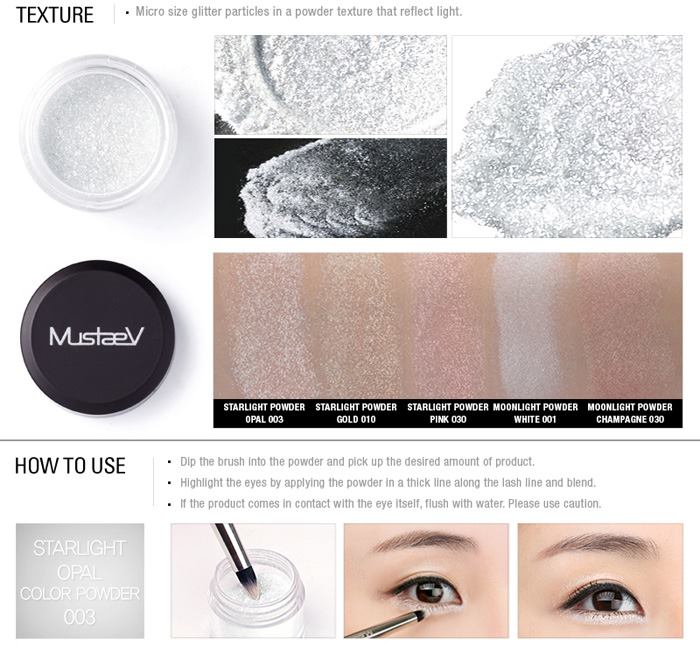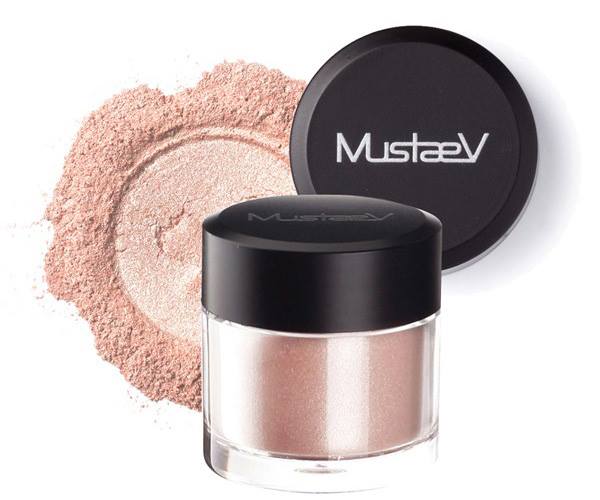 MustaeV Moonlight Powder
A fine pearl powder that provides a luminous glow and a radiant look to make up. It provides high adherence, endurance, and micro-sized, crease-proof pearl particles.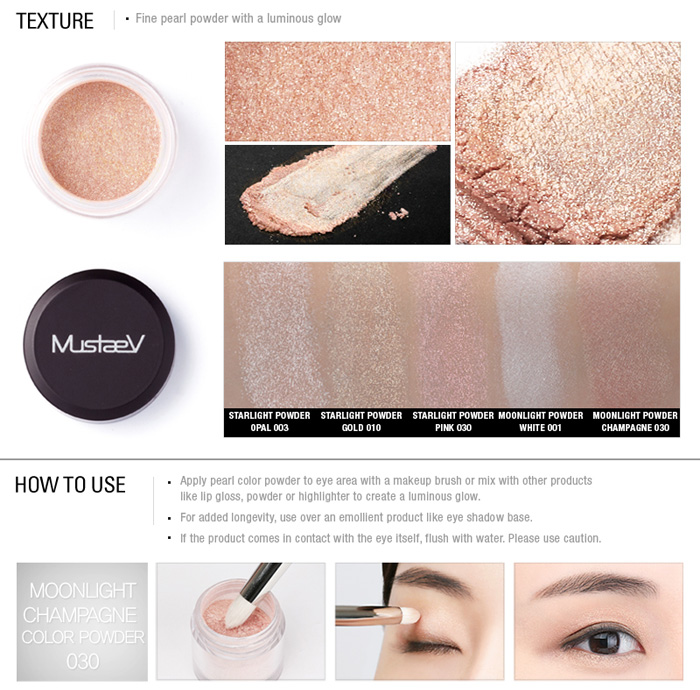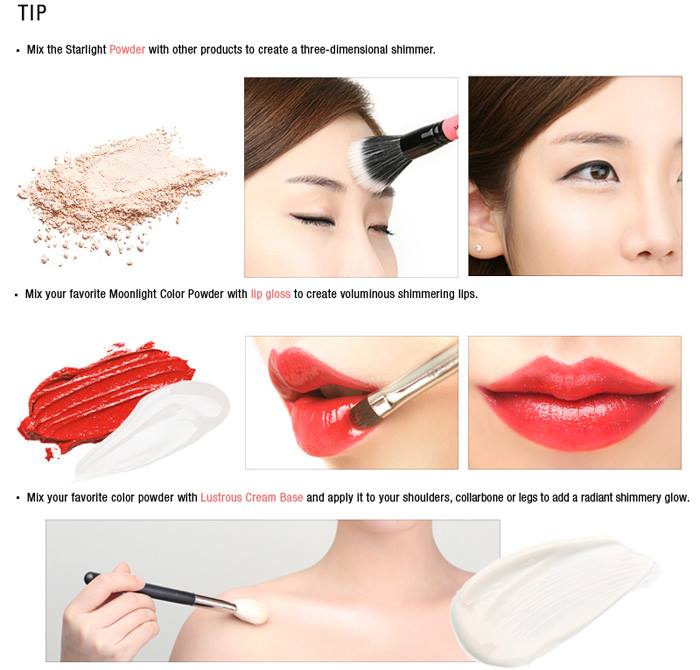 Glamorous Lips!
No need to run out and purchase the latest lip shade trend for the season. You can create it on your own with this professional lip palette from MustaeV.
MustaeV 10 Shade Lip/Cream Pro Palette
A total of 10 different colors of lipstick that you can mix freely to create your own lip shades. Produce a subtle or an intense, bold lip with this lip palette. Easily change your lip shade daily to experiment with new colors and create any look you desire.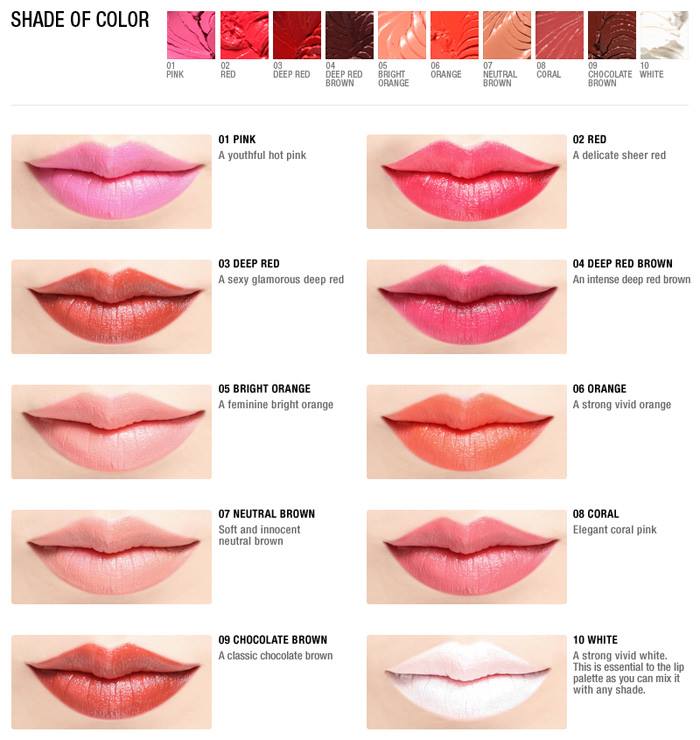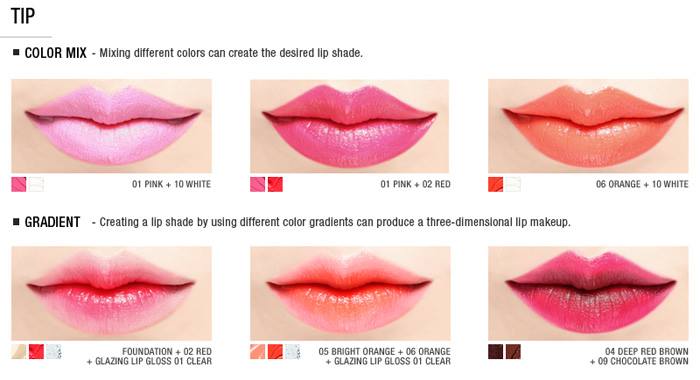 Whether you're looking to get glam this holiday season or wear one of the latest trends let MustaeV provide you with products and tips and tricks to keep your makeup applications effortless and beautiful. MustaeV for that glamorous look you've been yearning for!
MustaeV products are currently available online www.mustaevusa.com (worldwide shipping). 15% discount code: chicprofile