Hello beauties!
No joke but SUQQU Spring 2019 Makeup Collection is as simple as it is beautiful. It's one of the most attractive makeup collections of the upcoming season, at least for me. The theme of SUQQU Spring 2019 collection is called "the ladder of angels". This is because the inspiration comes from a light, gently piercing the clouds and falling down on the ground. It's inspired by a fantastic scene that can be perceived as a painting.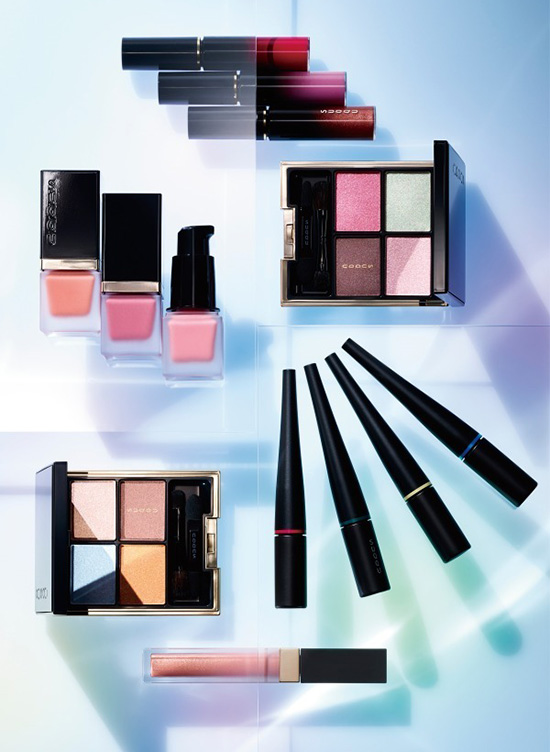 Availability
Japan Launch Date – 18 January 2019
UK Launch Date – Spring 2019 – TBA at Selfridges
SUQQU Spring 2019 Makeup Collection
Pastel colors and very luminous shades are the attraction of this collection. There will be two variations of SUQQU Designing Color Eyes in No.12 and No.124.
Other exciting products include Color Ink Liquid Liner in six shades: 01, 02, 03, 04, 101 and 102. They have a waterproof formula which makes the color last a long time combating sebum and moisture.
SUQQU Liquid Blushes are definitely something that I need to try out as soon as they hit UK counters. They will be available in five shades with a clear finish, offering more transparency and a natural color. The permanent shades are 01, 02 and 03 while 101 and 102 will be limited edition.
SUQQU Stain Lip Lacquer is a new product offering five limited edition shades: 101, 102, 103, 104 and 105. This one will also be interesting to try out and see how it performs and how long lasting it will be. 🙂

What do you guys think about this collection? What products excite you the most? I for sure know that SUQQU is going to dig quite a hole in my wallet next season. 🙂
Enjoy more photos…