Hello beauties!
SUQQU Designing Color Eyes Collectors Box for Holiday 2018 launched today and is flying off the counters pretty fast. This festive Holiday 2018 box has finally arrived in the UK, while the products are already available in Asia.
A new exclusive keepsake box to look after your precious Designing Color Eyes collection, complete with a selection of SUQQU favourites and new range.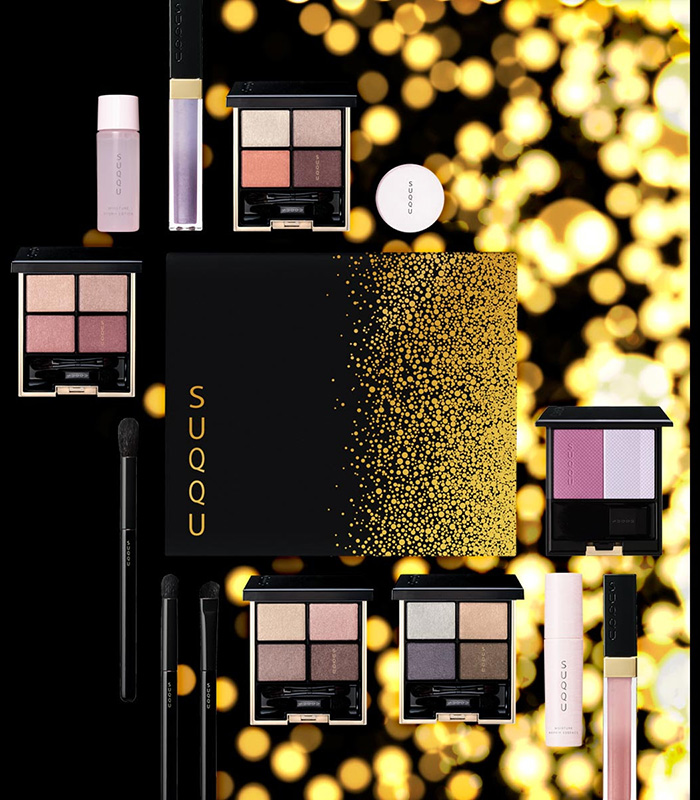 Availability
UK Launch Date – 15 November 2018 at Selfridges
SUQQU Designing Color Eyes Collectors Box Holiday 2018
This box is also the first chance to enjoy the forthcoming Winter Collection 2018 before anyone else, consisting of 1 x Pure Color Blush and 2 x Glow Touch Eyes.
There is also an early release of three Selfridges exclusive brushes. The kit is completed with four classic Designing Color Eyes palettes and signature skin care essentials.
The kit includes:
Exclusive Keepsake Box
Designing Color Eyes 01,02,04 & 05
Pure Color Blush 110 (Winter Collection)
Glow Touch Eyes 102 (Winter Collection)
Glow Touch Eyes 103 (Winter Collection)
Blending Brush
Smudging Brush
Angled Shader Brush
Moisture Repair Essence (Charm 15mL)
Moisture Serum Cream (Charm 7g)
Moisture Hydro Lotion (Charm 30mL)
Enjoy more photos…