Hello Sweeties!
Smashbox unveils Double Exposure Mini Palette, a new eyeshadow summer 2015 palette in a travel friendly size, just perfect to take with you wherever you go this season. The majority of the shades are nudes and naturals, but there are also a few that can be used for a night time appropriate makeup look.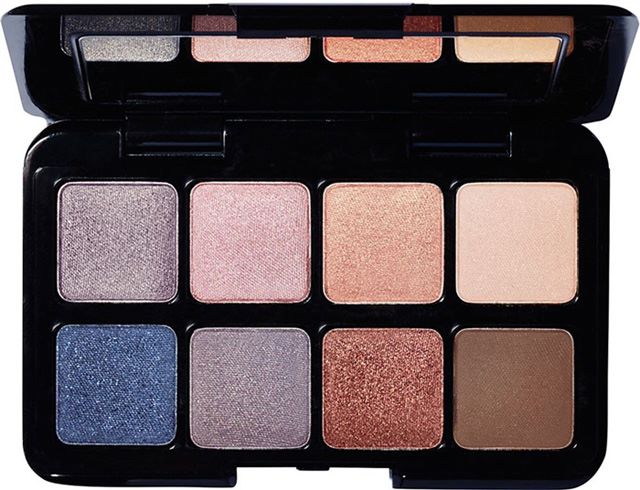 Availability
U.S. Launch Date – Now at ULTA and online @smahsbox.com
Smashbox Double Exposure Mini Palette – New – $24.00
Think of it as the palette of possibilities. With shadows that transform when activated with water, our latest innovation is all about mixing it up. Each shadow changes in one of four ways when wet -amps up vibrancy, gets deeper, turns metallic or adds sparkle—so the possibilities really are endless. Go ahead. Experiment. Who do you want to be? Whether you're feeling demure or dramatic or something else entirely, transform yourself with this must-have for self-expression.
Top row: Silver/Peony/Quartz/Veiled
Bottom row: Midnight/Haze/Copper/Espresso