Hello beauties!
Make Up For Ever has launched this summer two new limited edition Be Bold, Be Unexpected, Be You Artist Shadow Palettes, which are actually quadra eyeshadow palettes curated by trendsetting influencers, Andreja Pejić and Jamie Chung.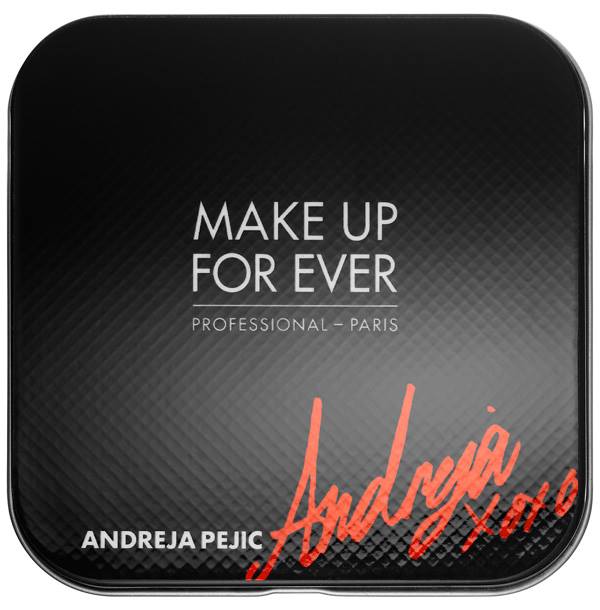 Availability
U.S. Launch Date – 16 July online @sephora.com
MUFE Be Bold. Be Unexpected. Be You. Artist Shadow Palettes
Jamie Chung Artist Palette – New, Limited Edition, Online Exclusive – $48.00
Jamie Chung, an actress by day and fashion blogger by night, is best known for her cutting-edge sense of style and creativity. Her playful spirit and passion for transformation through makeup shine across all of her campaign looks.
M532 Sugar Coated Candy
S642 Sahara
D320 Golden Khaki
ME108 Steel
Andreja Pejić Artist Palette – New, Limited Edition, Online Exclusive – $48.00
Andreja Pejić, international fashion model and runway muse, is the first transwoman to be the face of a top cosmetics brand. She recently broke major social barriers by going public with her physical transition while continuing her modeling career. Pejic has graced top fashion and entertainment publications, including becoming the first transgendered model to be featured in American Vogue, through which she gained international acclaim for being a bold risk-taker and inspiration to the transgender community. She epitomizes beauty and personal strength and isn't afraid of expressing herself through the many different facets of her personality through MAKE UP FOR EVER.
I526 Pearl Beige
I544 Pink Granite
I662 Amber Brown
D652 Celestial Earth
Enjoy more photos…