Hello beauties!
Last week I received a couple of new products from Shiseido Spring Summer 2014 Makeup Collection (info & photos) and among them I got a pre-tester version of the new Shiseido Lacquer Gloss in RD305 Lust shade. If you don't know by now the new Shiseido Lacquer Gloss will replace the Lip Gloss in the permanent collection starting February. I will show you the final version of the product next week, along with more swatches and hopefully I will get to review more shades.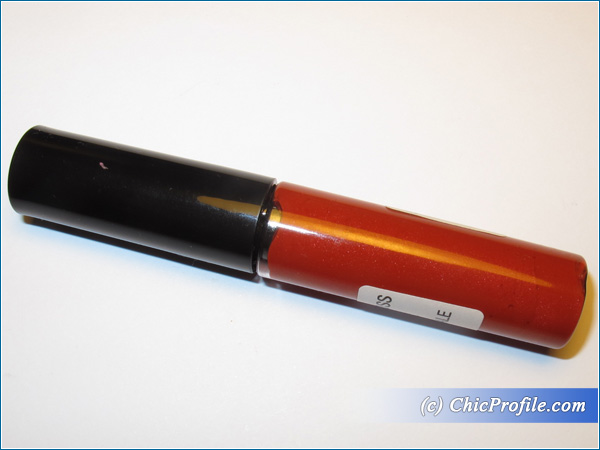 Availability
Japan Launch Date – 1 January 2014
International Launch Date – January 2014 @shiseido.com
Romania Launch Date – February 2014 at Sephora, Douglas, Marionnaud
Shiseido Lust Lacquer Gloss ($25.00/ 106.00 Lei for 7.5 ml/ 0.25 fl oz) is a bright red with warm undertones and a high glossy finish. It has a light creamy consistency that glides easily on the lips, feeling comfortable and lightweight without being the least sticky.
It is applied easily and evenly across the lips, showing a rich and vivid slightly orange red shade. It looks pigment, changing the lip color and looking opaque on the lips but without being harsh, keeping the appearance of a gloss. The lips are moisturized, I didn't sense any dryness throughout the day while the extreme shiny finish lasted for hours on end. I like how glossy and fresh it looks on the lips without sinking into lip lines or emphasizing them.
I can't say too much about the packaging at this moment, since I got the pre-tester version, but the original gloss will come in a black tube with the specific color on the side of the tube. It has a doe-footed applicator, which is a bit longer than this types of applicators usually are, it's something between a doe-footed applicator and a brush as it gives an excellent precision when you apply the product. I only needed to dip the applicator in the tube 2 times, so it doesn't pick up too much product.
Shiseido Lust Lacquer Gloss is a shade that will complement almost every skin tone, looking amazing even on fair skin tones like mine, because it's very easy on the eye without being that deep red cool shade that usually hardens the appearance. It instantly brightens up the complexion, making lips look fuller and fresh. It doesn't have any plumping properties and it leaves a slightly and evenly stain on the lips.
I had around 6 hours wear with this formula and even after drinking the lip color remained bright and vibrant and it showed a beautiful shine. While I was wearing the shade I also had a meal and the color didn't need immediately retouching and it still looked beautiful on the lips but the shine was diminished.
So far I really like the new Lacquer Gloss and its formula and I can't wait to try out more of the new shades.
Enjoy  more photos…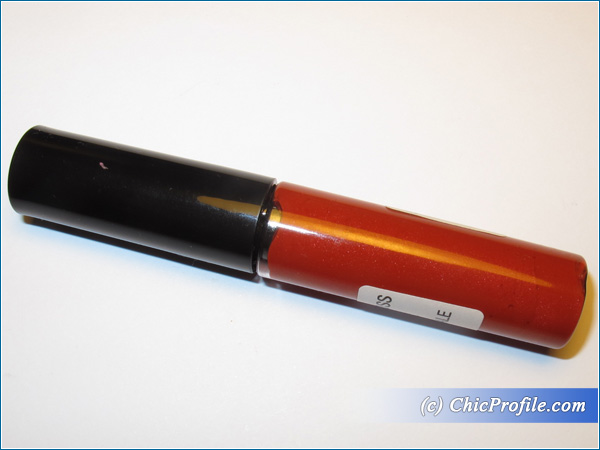 Shiseido Lust Lacquer Gloss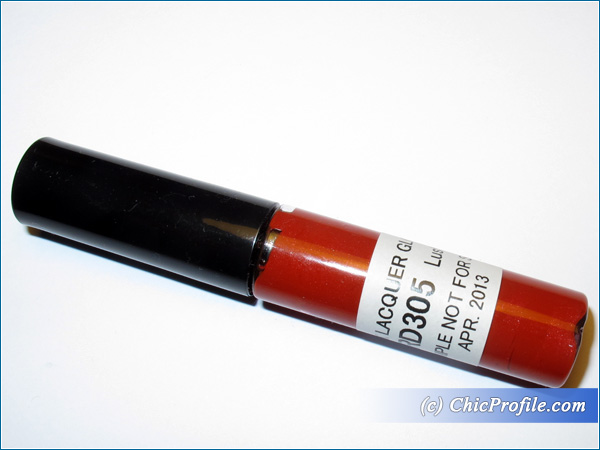 Shiseido Lust Lacquer Gloss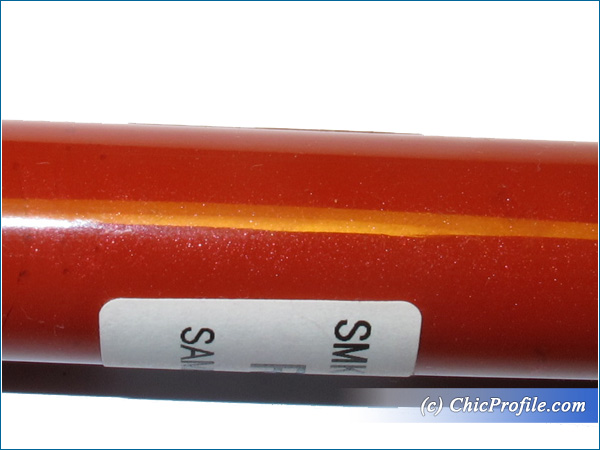 Shiseido Lust Lacquer Gloss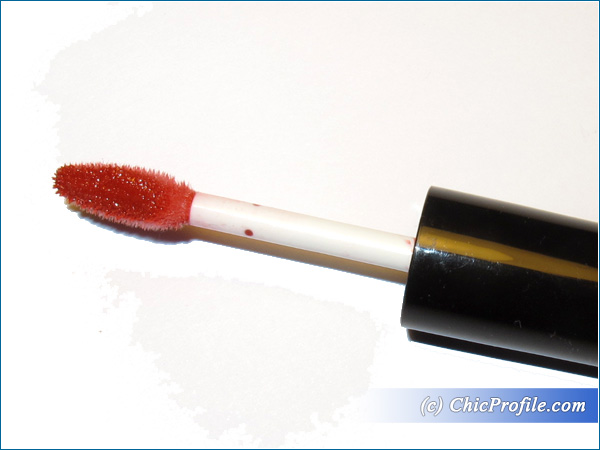 Shiseido Lust Lacquer Gloss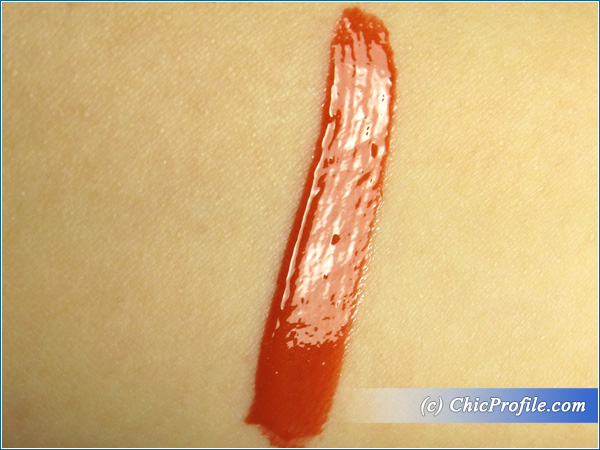 Shiseido Lust Lacquer Gloss Swatch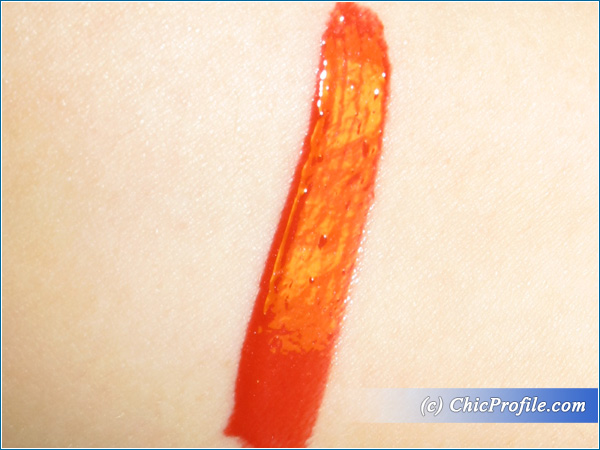 Shiseido Lust Lacquer Gloss (with flash)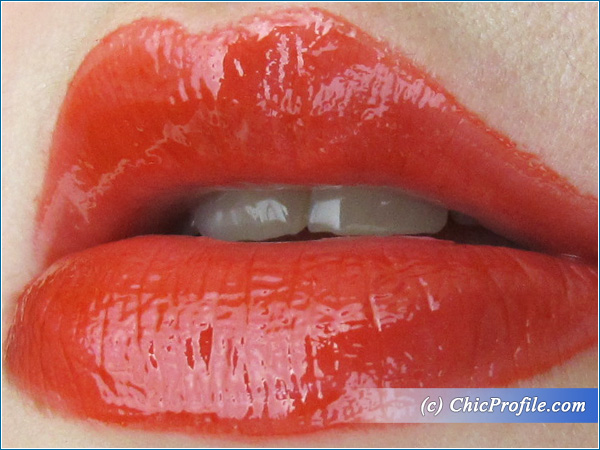 Shiseido Lust Lacquer Gloss Lip Swatch

LEFT: Bare Lips – RIGHT: Shiseido Lust Lacquer Gloss Lip Swatch