Hello beauties!
I literally can't get enough of Sephora Weekly WOW offers! Every week Sephora lists different makeup, skincare products at discounted prices. I mean who can resist a 50% OFF offer? This price discount is insane and not to mention the products are high end. This week's offers are surely made for me. I'm running out of Urban Decay Primer Potions and the offers are super hot. There are more products to choose from, but hurry as they will be sold out soon!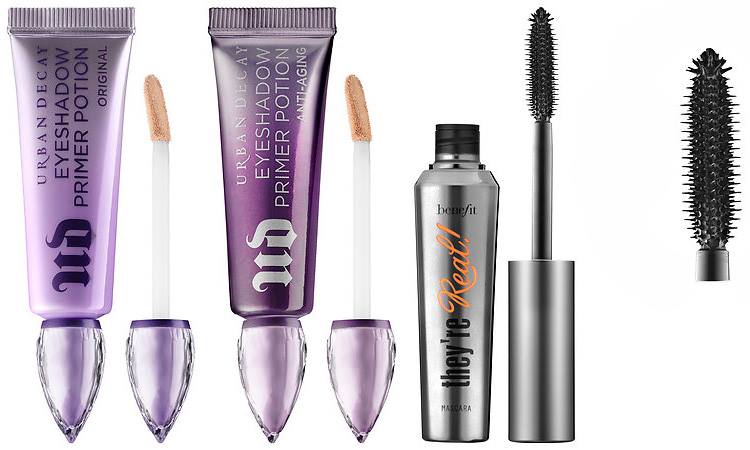 Availability
U.S. Launch Date – Now at Sephora
Sephora Weekly WOW 50% OFF September 2017
A lengthening mascara that curls, volumizes, lifts, and separates lashes for an "out-of-here" look—now available in three vibrant shades.
Black
Beyond Brown
Beyond Blue
Urban Decay Eyeshadow Primer Potion – $14.00 ($22.00 Value)
A pigmented, glossy lip paint for sexy color and shine.
Snap – nude mauve
Hella – white nude
Obvi – warm nude
Goals – rosy nude
Double Tap – cool mauve
WCW – berry
Fave – plum berry
Poison – black plum
Slay – orchid
Bestie – deep nude
Pillowtalk – white nude
OG – greige
Exposed – rosy nude
Low Key – nude
Obsessed – mauve berry
Festival – nude mauve
Bounce – rose coral
Bling – pink berry
Front Row – deep mauve
Get It! – apricot nude
Salty – pinky nude
Homeslice – peachy nude
Rose – rosy nude
Delish – rosy mauve
Vibin – wine
Killin' It – berry
Acid Wash – black cherry
Friyay – purple fuschia
Fly – raspberry
Cheerleader – hot cherry
XOXO – red
Extra – bright red
Sis – warm brown
Wannabe – rich brown
Fortune – brown
Festival – nude
Tarte Tarteist Creamy Matte Lip Paint – $11.00 ($20.00 Value)



Rave – greige
Grunge – dark brown
Crop Top – mauve brown
Choker – warm brown
Namaste – nude
Birthday Suit
Tbt – mauve
So Fetch – pinky coral
Selfish – bright pink
Adorbs – hot pink
Lovespell – pink
Twerk – fuchsia
Bae – red
Hangry – berry
Manbun – dark berry
Frenemy – burgundy
Yaassss – lavender
Fomo – mauve
Naughty – black
Enjoy more photos…