Hello beauties!
Senna Mulberry Lip Lacquer is one of the 3 new shades which are featured in Senna Midnight Wine Fall 2013 Collection (swatches & color story) and was the first one I've tested.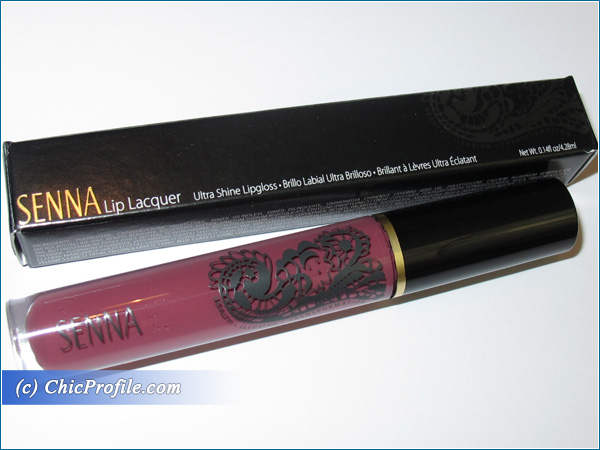 This moist and smooth vanilla flavored lipgloss formula applies high shine and color. Shea Butter, Grape Seed Oil, Jojoba Oil and Mango Seed Butter infused with mega vitamins helps to moisturize and protect lips.
Availability
Now @sennacosmetics.com
Senna Mulberry Lip Lacquer ($20.00 for 4.28 ml/ 0.14 fl oz) is officially described as a mauve wine and it's a real autumnal dark pinkish mauve brick color without shimmer and a super glossy finish. It is a rich color but it doesn't look fully opaque on the lips . I love the formula of Senna's lip lacquers because it's a bit thicker and slightly sticky without felling heavy or uncomfortable on the lips but is just the right combination that will last on your lips for a few good hours.
The Mulberry shade comes in the classical packaging, like all the other shades, a clear plastic tube with a lace design, a golden rim and a black cap with a doe-foot applicator. It has a discreet sweet sent from what I can distinguish as I personally think of chocolate every time I smell it.
It's very easy to apply, the doe foot applicator glides easily and evenly over the lips and the formula doesn't set into lip lines. My lips were looking shiny and moisturized while this color lasted on me for about 6 hours (without eating and drinking). I didn't felt my lips were dry at any time and even after the color wear off they were still smooth and soft. On another day of testing the Mulberry lip lacquer I had only 4 hours wear because I had a meal and a drink and the color didn't lasted too much after that. Most of the color that remained was concentrated in the center of the lips while around the edges it faded considerably so I needed to reapply.
At first when I saw this color in the tube I believed it was too dark for me as I'm a fair skin tone but once I've applied it on my lips it proved me wrong because it doesn't look so dark on the lips and is not fully opaque.
Enjoy more photos…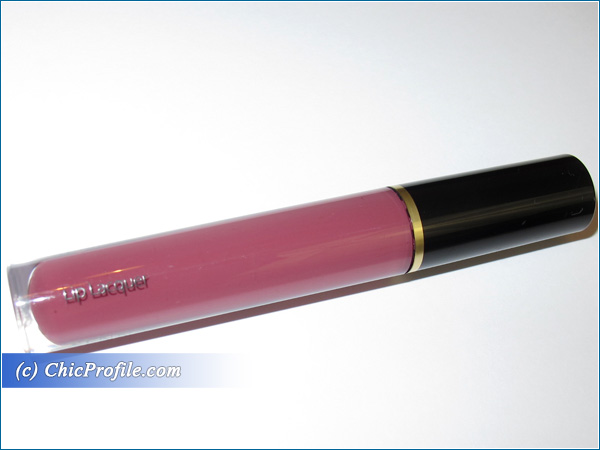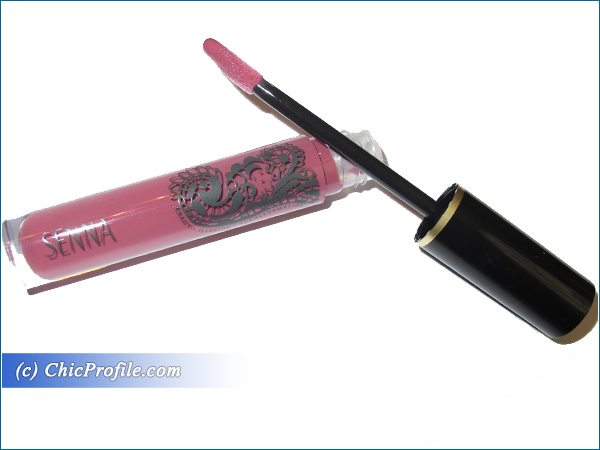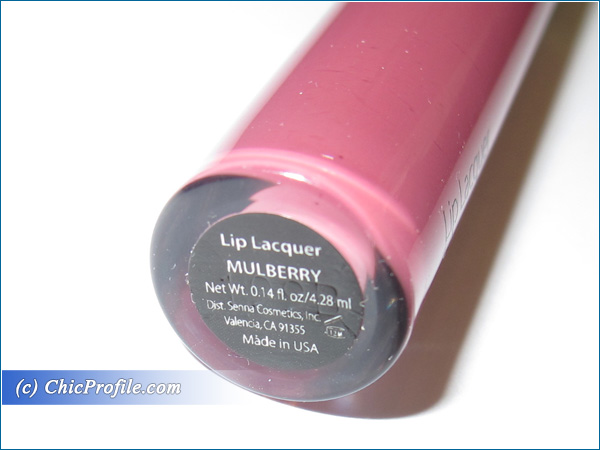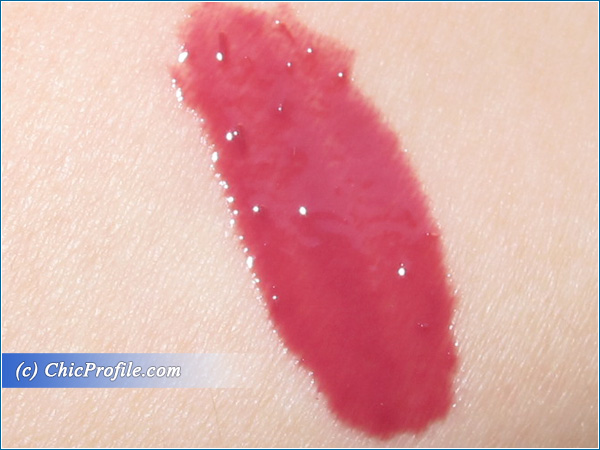 Senna Mulberry Lip Lacquer – Swatch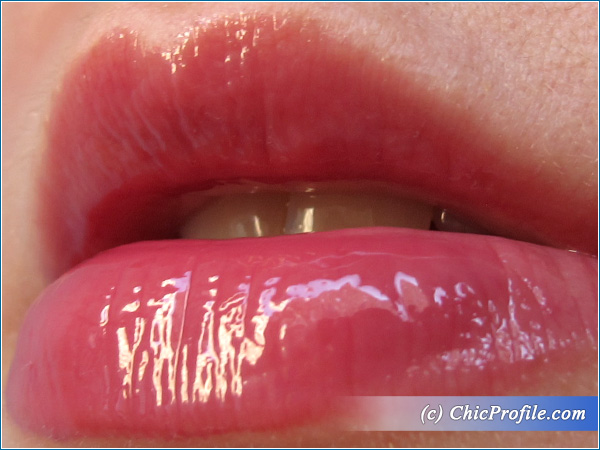 Senna Mulberry Lip Lacquer – Lip Swatch
LEFT: Bare Lips – RIGHT: Wearing Senna Mulberry Lip Lacquer
I hope you enjoyed this review and if you have any questions or you want to share your impressions please post them in the comments bellow. I would love to know if you like this shade!